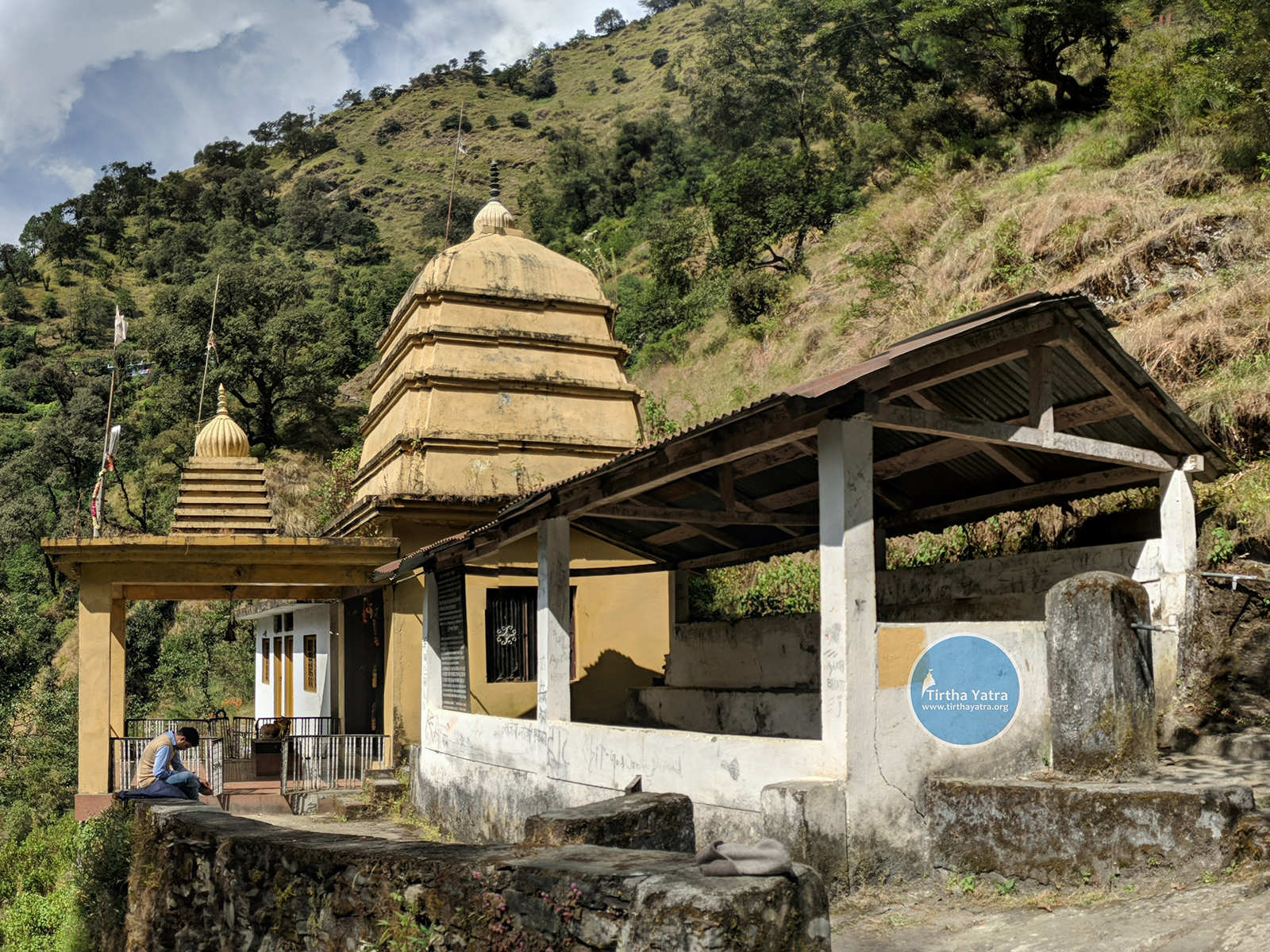 Mundkatiya Temple is the only temple in the world where Lord Ganesha is worshiped without a head. As per the Shiva Purana, this is the exact location where Lord Shiva had severed Lord Ganesha's head because Ganesha had prevented him from entering Parvati Devi's private quarters. Mund means head and katiya means severed. Hence, the name Mundkatiya.
This small yet beautiful temple is located in the enchanting Kedar valley enroute Gauri Kund at a distance of approximately three kilometers from Sonprayag in the state of Uttarakhand which is also popularly known as Devbhoomi. The temple also falls on the old trekking route to Kedarnath. Hence, devotees who used to trek to Kedarnath would stop by at this temple and offer their respects to Lord Ganesha. Owing to its location in the midst of the Kedar valley, the temple is largely unknown and so less visited by devotees. The lush green forests and hills of the Kedar valley combined with the tranquil flow of the Mandakini river below the hill on which the temple is located is a sight to be beheld by the devotee or pilgrim.

History of Mundkatiya Temple
As per the Shiva Purana, Parvati Devi created Lord Ganesha from the soap lather on her body to prevent anyone from entering her private quarters. Lord Ganesha stood dilligently at the entrance to her private quarters, guarding it. Lord Shiva wanted to meet his consort Parvati Devi and so came to the area where her private quarters were located but Lord Ganesha stopped him from entering the quarters. Ganesha was strictly following his mother's instructions and hence refused to budge. This infuriated Lord Shiva who in anger severed Ganesha's head. Later, after Parvati Devi's intervention, Ganesha was given the head of an elephant at this place. Thus, the place came to be known as Mundkatiya.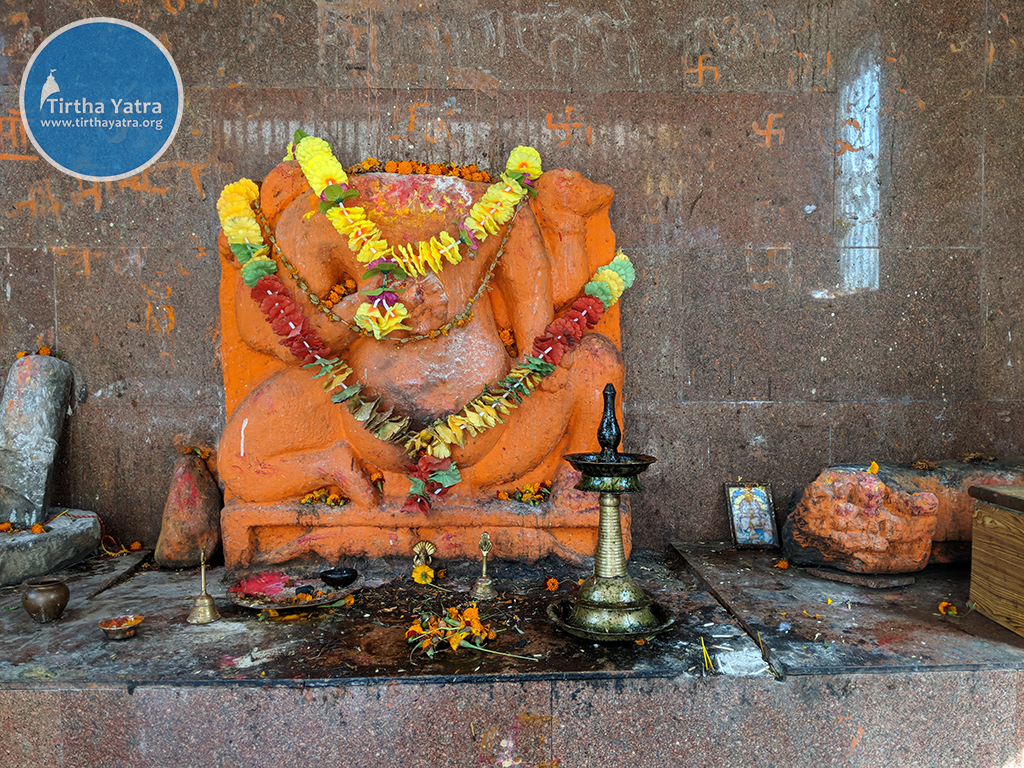 How to get to Mundkatiya Temple
Mundkatiya Temple can be accessed by walk from Sonprayag or by local jeeps. There are various modes to reach Sonprayag. They are –
By Road – Apart from direct buses and cabs from Dehradun and Rishikesh, there are direct buses to sonprayag from New Delhi.
By Rail – The nearest railway station to Sonprayag is the Rishikesh railway station at a distance of 212 kilometers or the Dehradun railway station at a distance of 251 kilometers. A pilgrim can board a Uttarakhand state bus from the bus station outside the railway station or hire a cab to Sonprayag and then trek down to Mundkatiya Temple.
By Flight – The nearest airport to Sonprayag is the Jolly Grant Airport in Dehradun at a distance of 226 kilometers. A pilgrim can board a Uttarakhand state bus or hire a cab to Sonprayag and then trek to Mundkatiya Temple.
Reference
The content in this article has been adapted from the Mundkatiya Temple history published by the temple authorities.
1