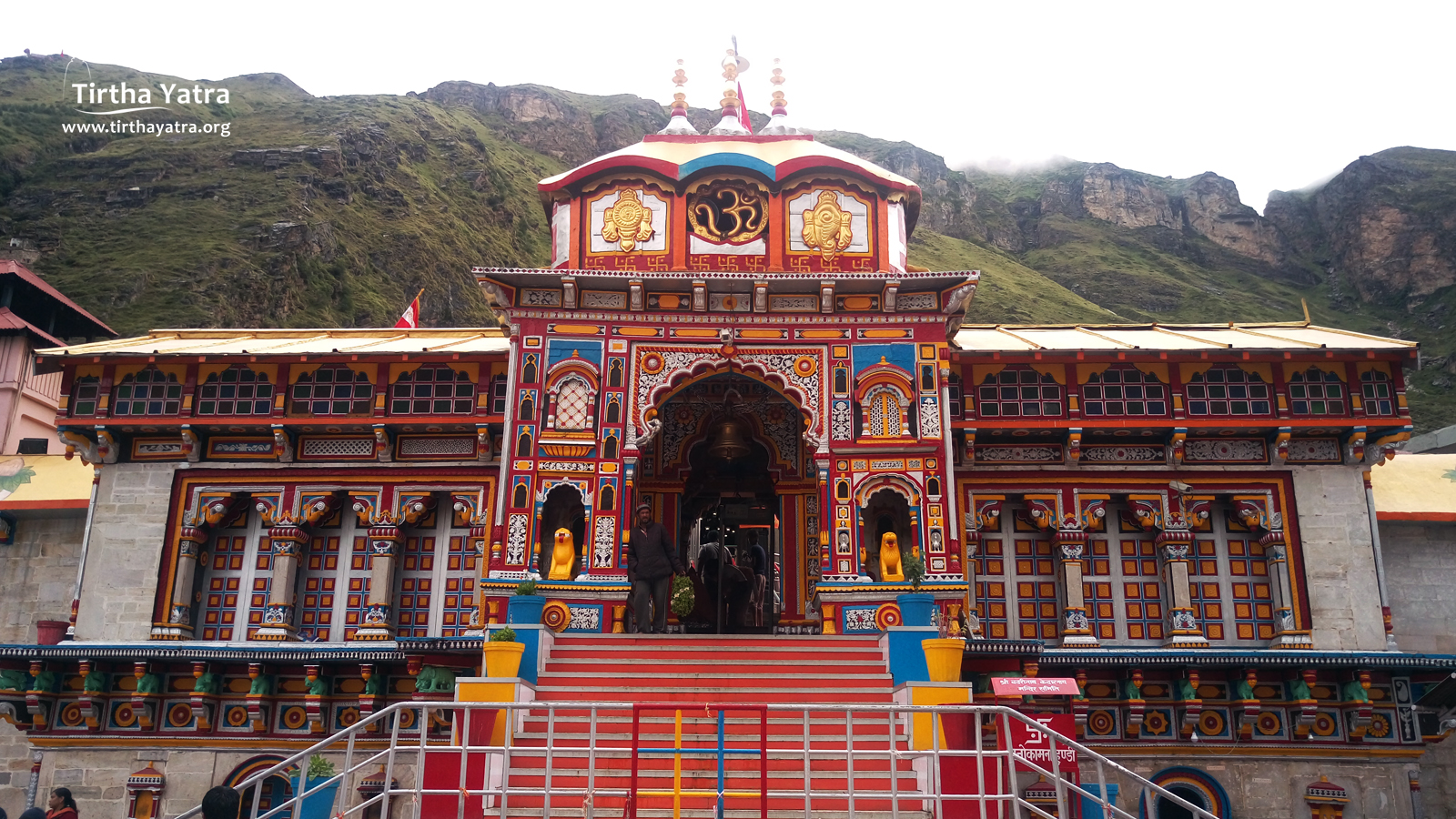 Are you worried about your tour to visit Char Dham? Well, now you should not as most of your worries are reduced in my travelogue below.
I visited Char dham in the July of 2016. It was my first visit to this holy land – the land of Gods. And in my first visit I chose to travel through public transport. This was to help devotees who want to go on a budget trip to visit Char dham. Although visiting Char dham on your own by public transport is very exciting and adventurous, it can be equally challenging and risky. I will not recommend this for a family. Visiting Char dham requires a diligent planning and a mental readiness to accept any obstacle faced en-route. Most of the devotees complete the Yatra without any obstacle but many of them are either stranded due to landslides or heavy rains or even cloud bursts. Hence my advice to you is to travel to visit Char dham in a group and with a reputed travel company whom you can trust.
Best time to visit Char dham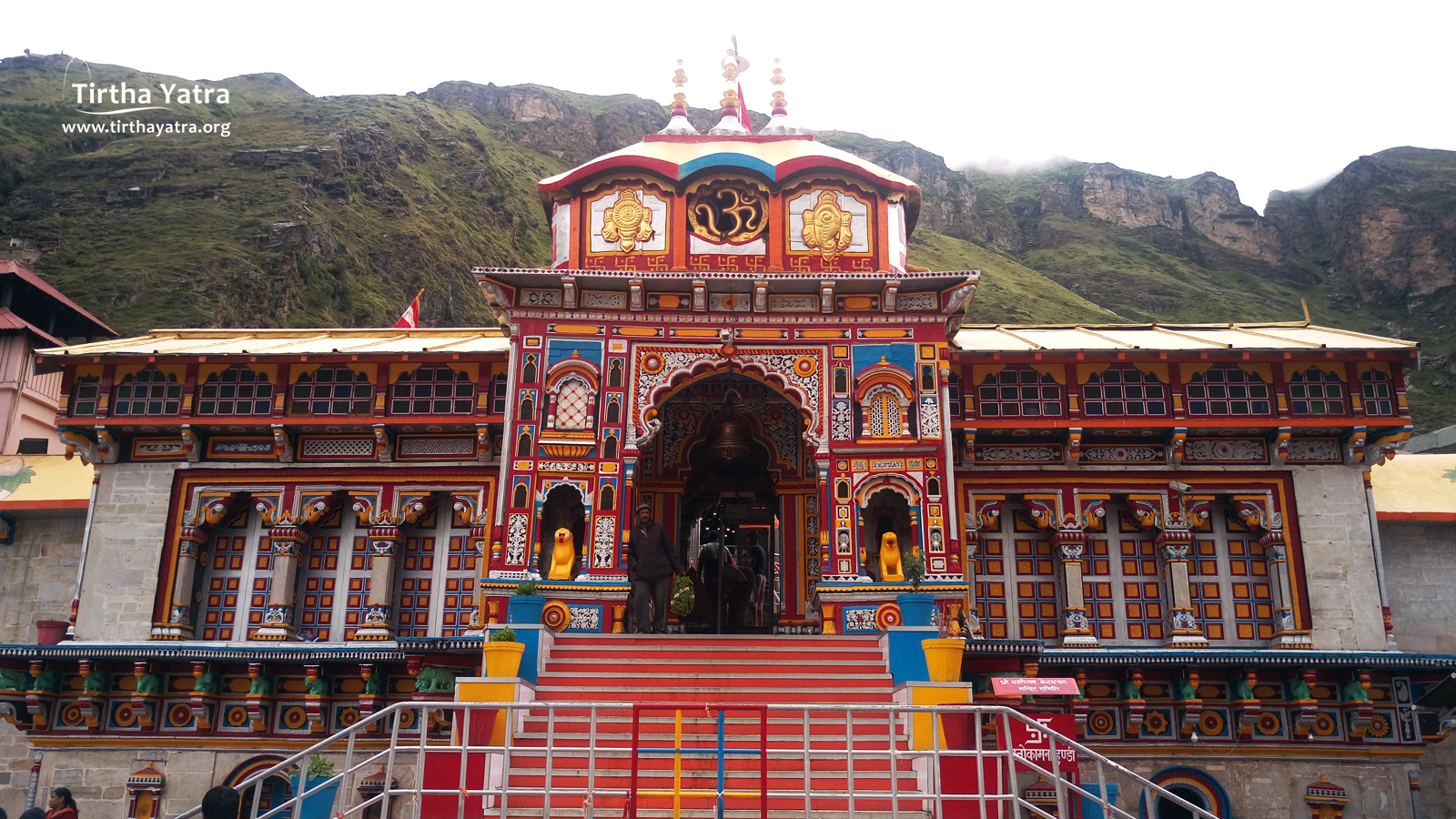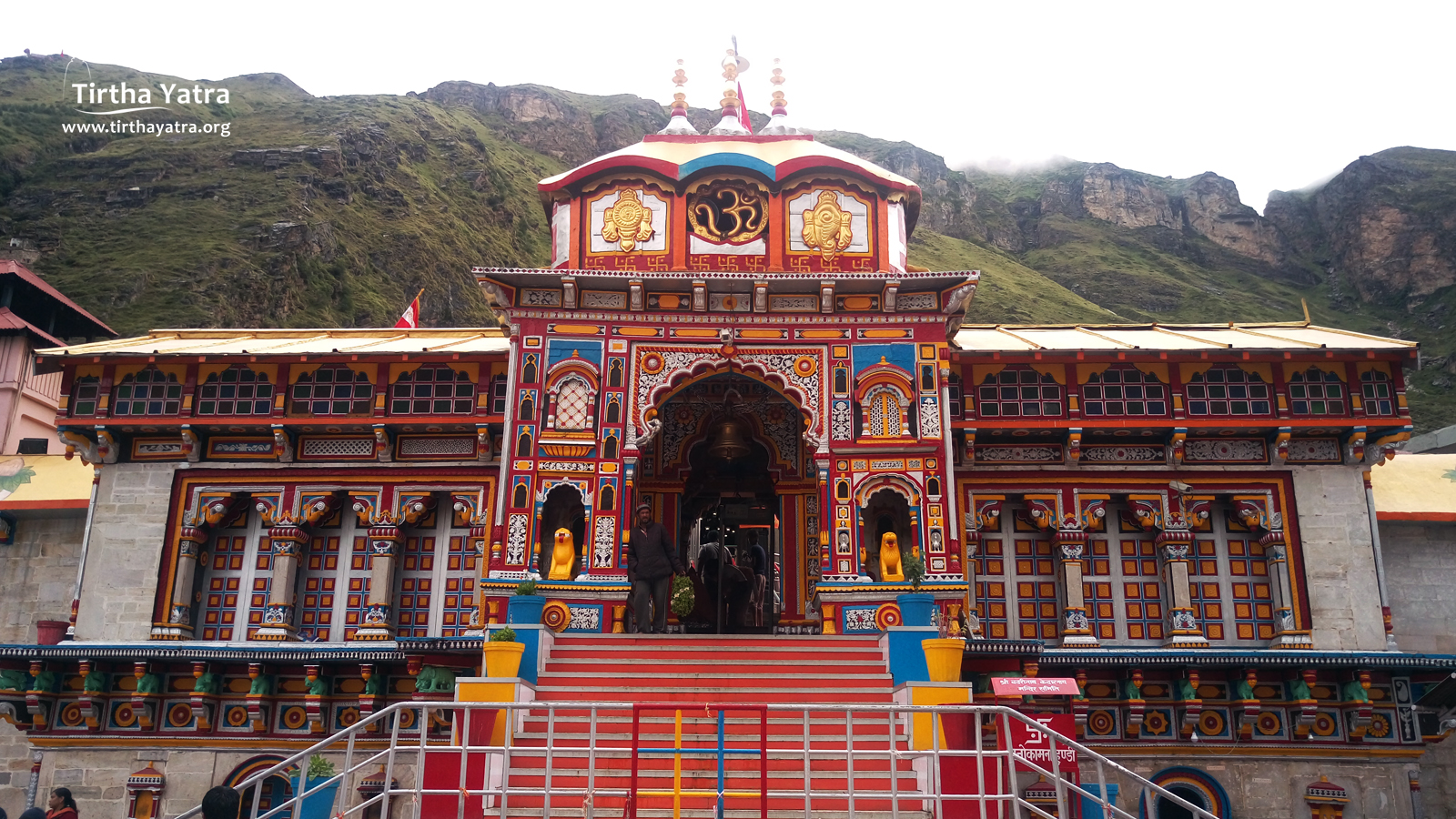 Many devotees believe that the best time to visit Char dham is May-June. Yes it is the right time. But if you don't want to be stuck in the crowd and want to have darshan of the Lord peacefully to your heart's content, May-June is not the right time. It is best to visit during the last two weeks of September or first two weeks of October. Apart from this, based on the monsoon's situation you could plan your visit in the last two weeks of June or first two weeks of July. In September-October the weather could be little chilling but it is worth braving the chill for the darshan of Lord Badri Vishal.
Condition of public transport in Uttarakhand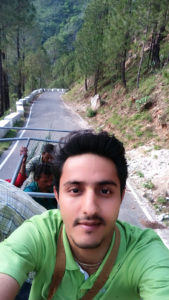 If you are expecting air conditioned vehicles with pushback seats, in Uttarakhand, then travel by public transport is not the right decision for you. Vehicles in the hilly area, whether government owned or the private companies, are all of decent condition but not as comfortable as the vehicles in the plains. They are quite good enough to travel. On the main highways connecting Haridwar, Rishikesh, Dehradun and Delhi, you can get air conditioned AC Volvo buses.
How to travel by a public transport?
Reaching Haridwar / Rishikesh
Indira Gandhi International Airport in Delhi and Jolly Grant Airport in Dehradun are the nearest airports to Haridwar / Rishikesh. If you wish to travel by train, Haridwar and Rishikesh are well connected by railways from all over India. These cities are well connected by roadways too. There are buses plying regularly from Delhi and Dehradun.
Before reading the rest of the article, always remember the golden rule:
Local taxis are much faster than the local buses
Buses don't move in the hills after 4 pm
All the drivers and conductors are well connected with each other through their mobile phones.
The Travel Plan
For the ease of your planning, I have segmented the schedule in the form of days.
Day 01 – Biometric registration & local darshan in Haridwar & Rishikesh
Reach Haridwar by previous night. In the early morning, after taking the holy dip in mother Ganges at Har-ki-pauri, move towards Rishikesh. There are many places to visit in and around Haridwar. Based on your time, you may plan to visit these places. It takes one full day to visit the places.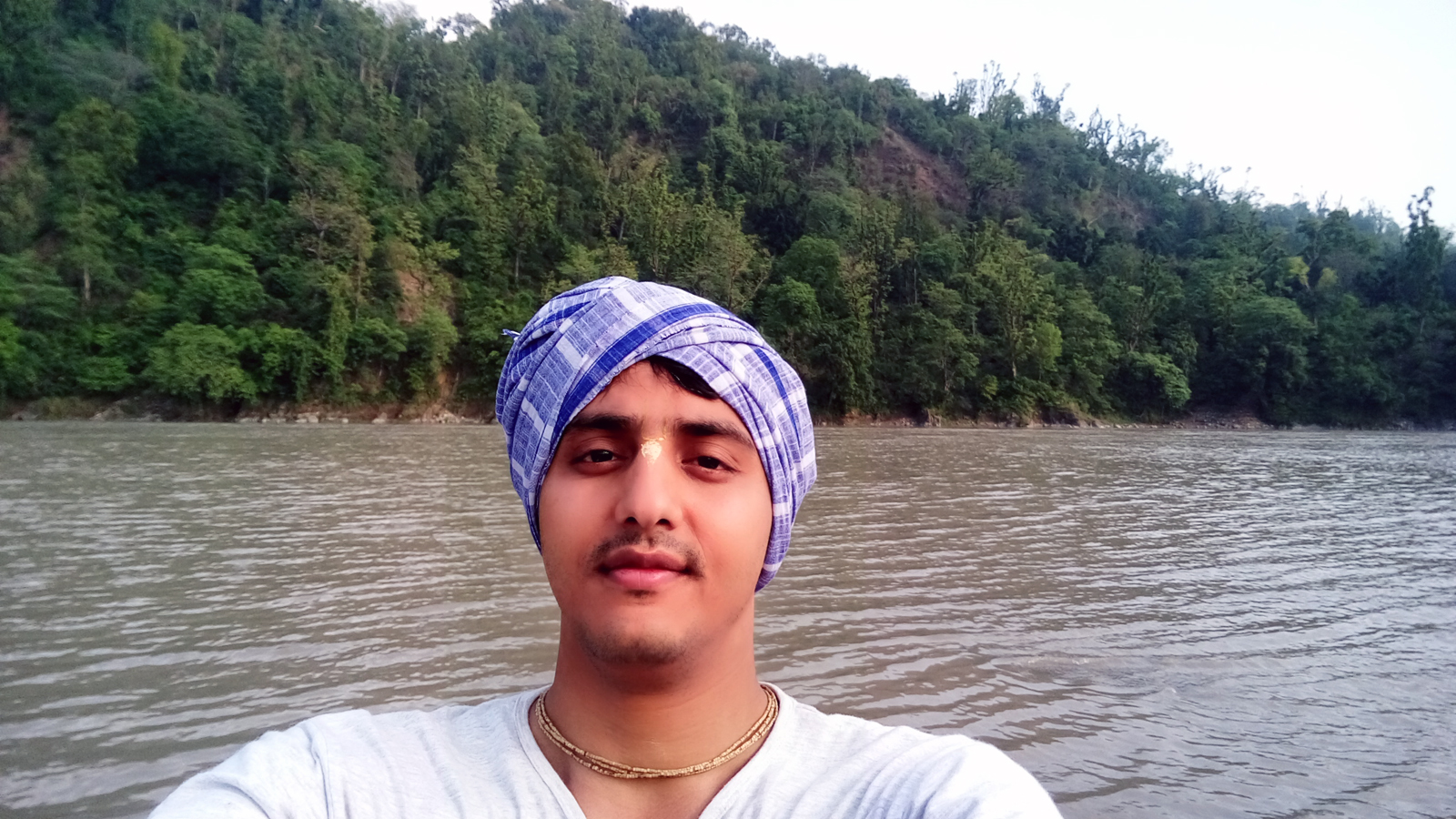 Reach Rishikesh and at the Inter State Bus Terminal (ISBT) at Rishikesh, register yourself for the Char Dham Yatra. This is very important. Once you are registered, you get SMS from the Police department about the road blocks due to the landslides and when the roads are cleared and ready to move forward. Today have darshan in Rishikesh. There are many places to visit here – Triveni Ghat, Hrishikesh Mandir, Shatrughna Mandir, etc. Tonight you should rest in Rishikesh.
Day 02 – Travelling from Rishikesh to Yamunotri
Option 01 – There is a direct bus at 07:10 am every day to Janki Chatti from ISBT Rishikesh. If the minimum seats are not booked, then the bus is cancelled. It is better to book your ticket on the previous evening itself so that you can grab the front seat.
Option 02 – If the bus is cancelled, then from Rishikesh ISBT catch a bus to Dharasu bend (any bus going to Uttarkashi goes through Dharasu bend). From Dharasu bend, catch a bus or local taxi to Barkot and then from Barkot catch a bus or local taxi to Janki Chatti. Buses from Barkot to Janki Chatti are available till 4 pm only. If you are lucky, you can get a local taxi after 4 pm. You could request your conductor to communicate with the next conductor to stop the bus for you in case you are getting late.
If you are not able to reach Janki Chatti, try reaching Rana Chatti. From Ranachatti, you take a local taxi in the morning to Janki Chatti.
Stay overnight in Janki Chatti.
Day 03 – Darshan in Yamunotri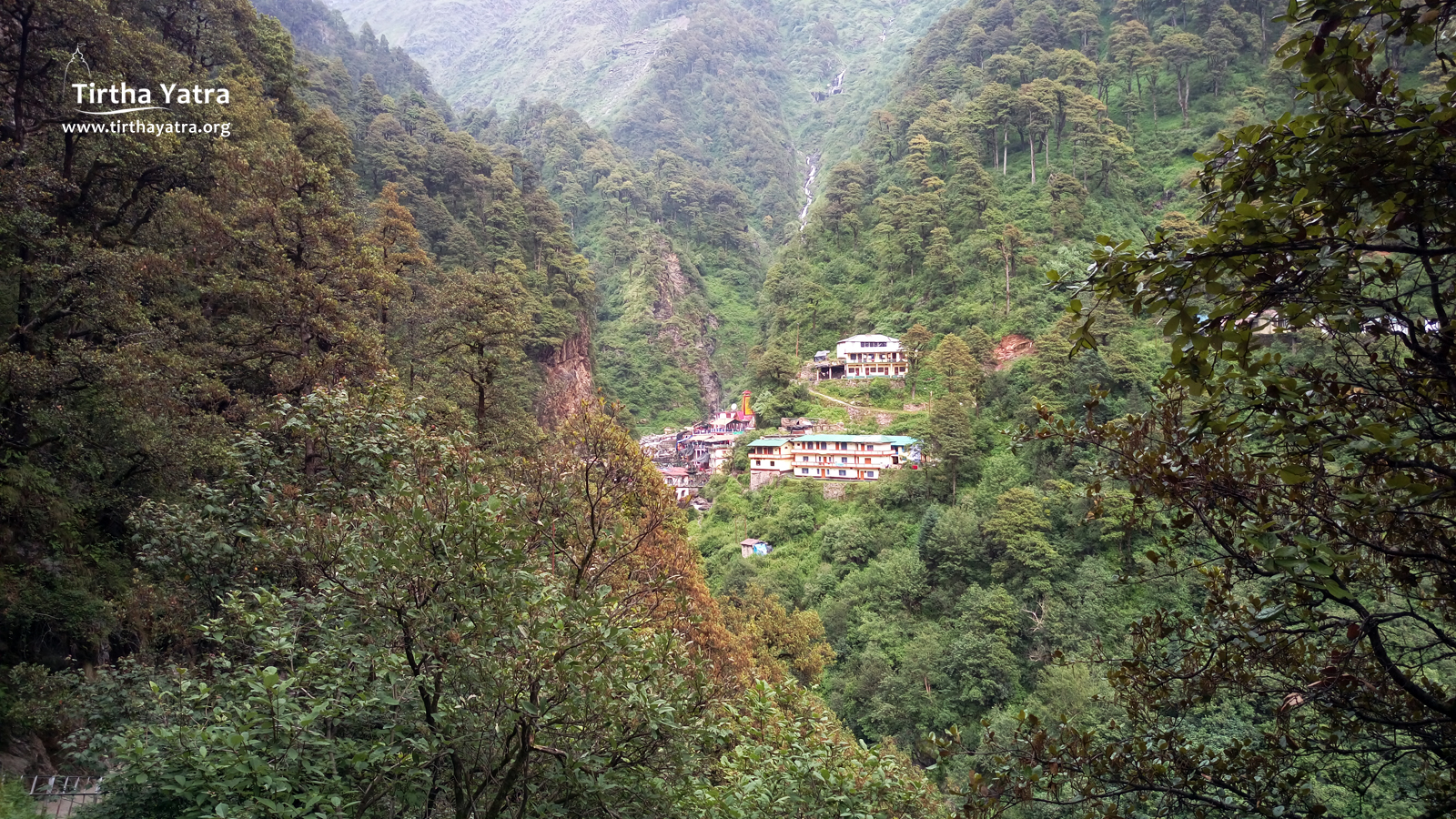 Wake up early in the morning preferably by 4 am. From Janki Chatti you have to walk six kilometers to reach Yamunotri. Begin your walk by 5 am so that you can save your time to reach the next destination. It takes five hours to reach Yamunotri and return to Janki Chatti. Try returning to Janki Chatti by 12 pm latest. The last bus or taxi from Janki Chatti is at 2 pm. The path to Yamunotri is good. If you are unable to walk, you could take the help of pony (Rs 1000) or palanquin (Rs 4000).
Travelling from Janki Chatti to Uttar Kashi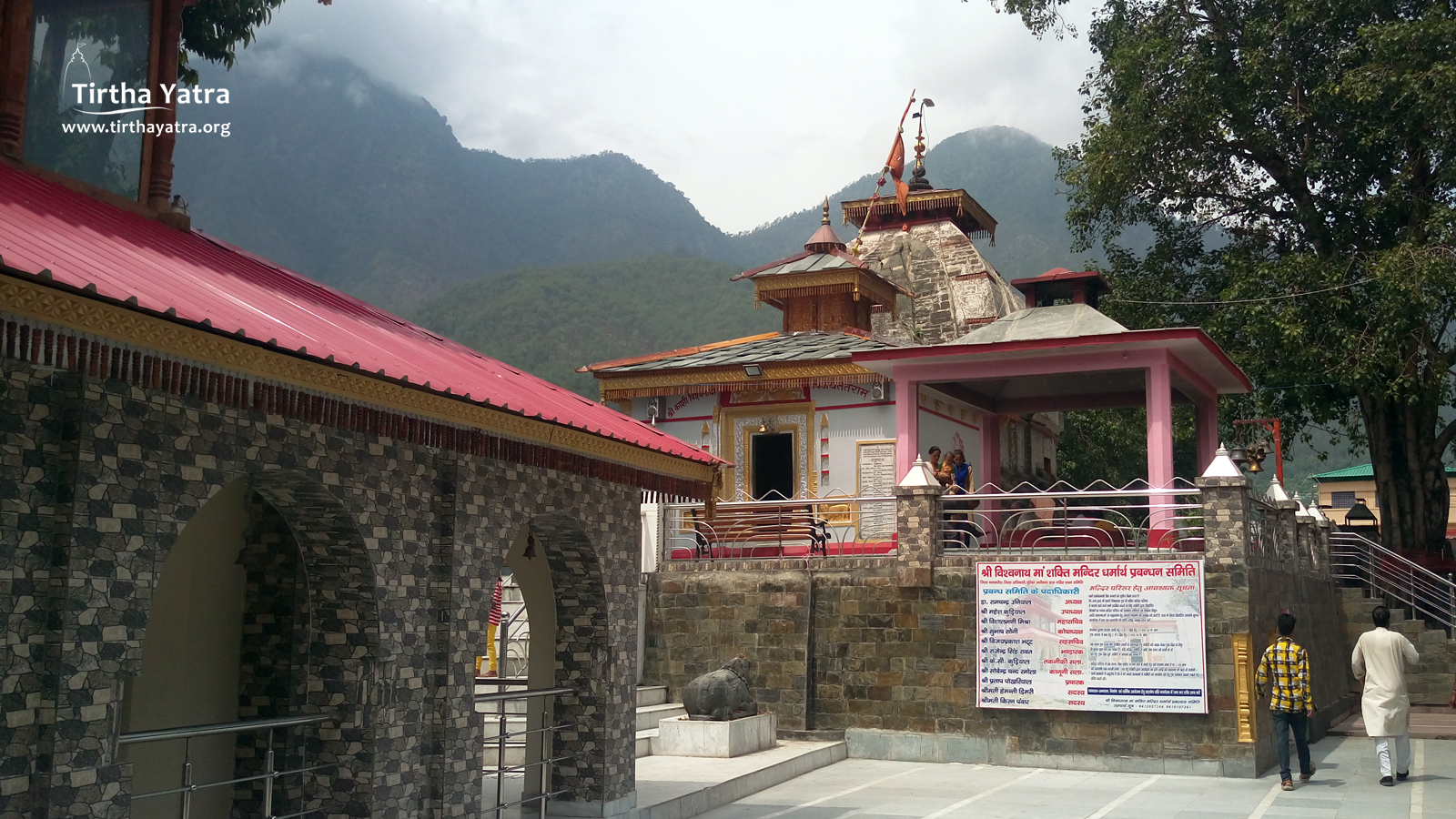 Option 01 – From Janki Chatti take a local taxi to Barkot, then from Barkot take a taxi or bus to Uttar Kashi. Stay overnight in Uttar Kashi
The last bus or taxi from Janki Chatti is at 2 pm. If you miss, you have to wait till next morning.
Option 02 – From Janki Chatti, there are direct buses to Uttarkashi at 6 am and 7 am. In such a case you will have to stay in Janki Chatti on Day 03 and on day 04 begin your journey towards Gangotri. This will unnecessarily delay your Yatra.
Day 04 – Travelling from Uttar Kashi to Gangotri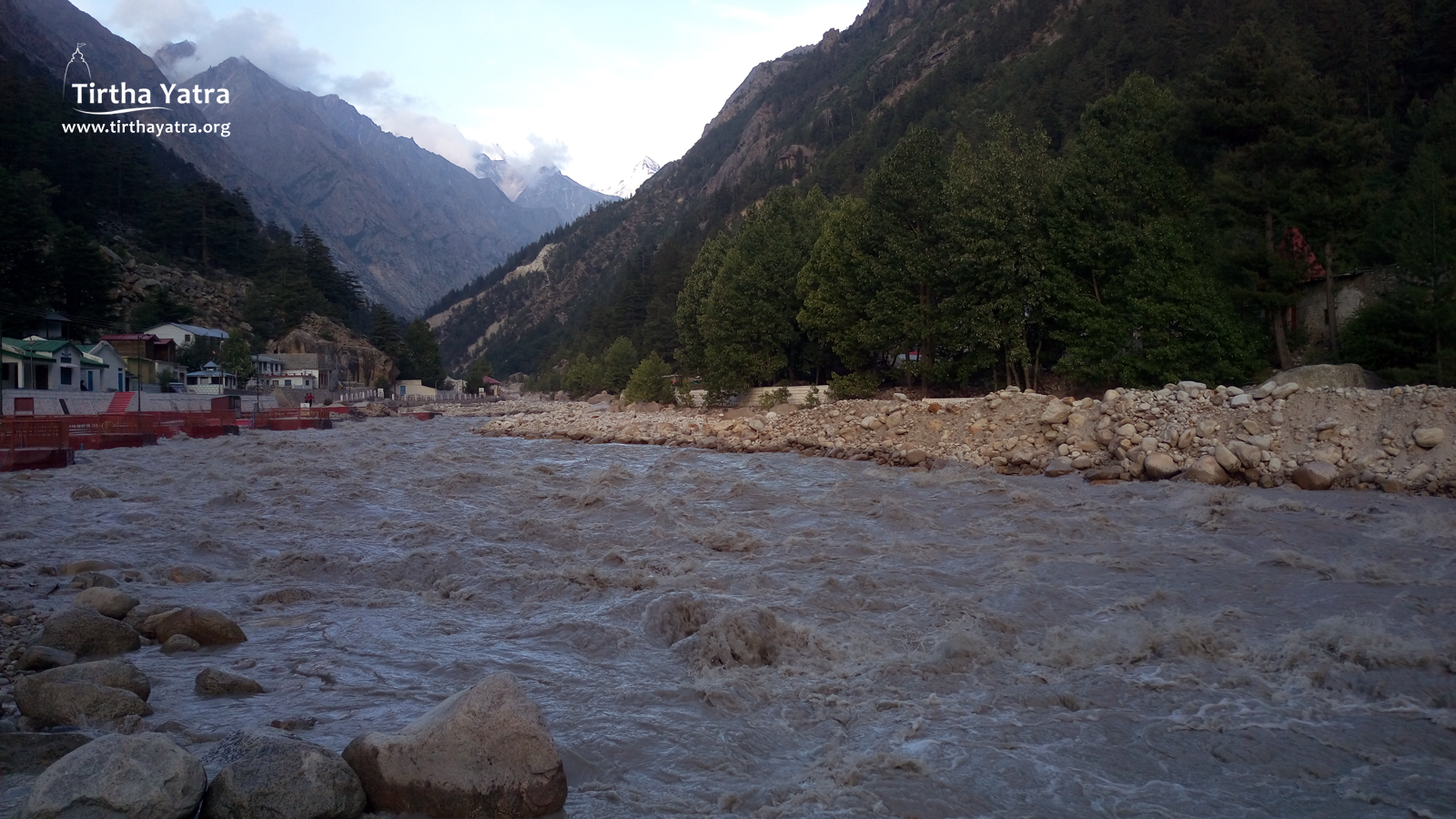 From Uttar Kashi buses and local taxis to Gangotri are available till 3 pm. In the morning take the first bus at 5:30 am to Gangotri so that you can return on the same day. From Gangotri you will get buses or taxis till noon to return. Return to Uttar Kashi on the same day and stay in Uttar Kashi.
In case you miss taxis and bus from Gangotri in the noon on Day 04, you can stay overnight in Gangotri and next day morning catch a first bus to return to Uttar Kashi. The first bus begins at 5:30 am, second bus is at 6:30 am and the third bus is at 7 am or 7:30 am.
Day 05 – Travelling from Uttar Kashi to Kedar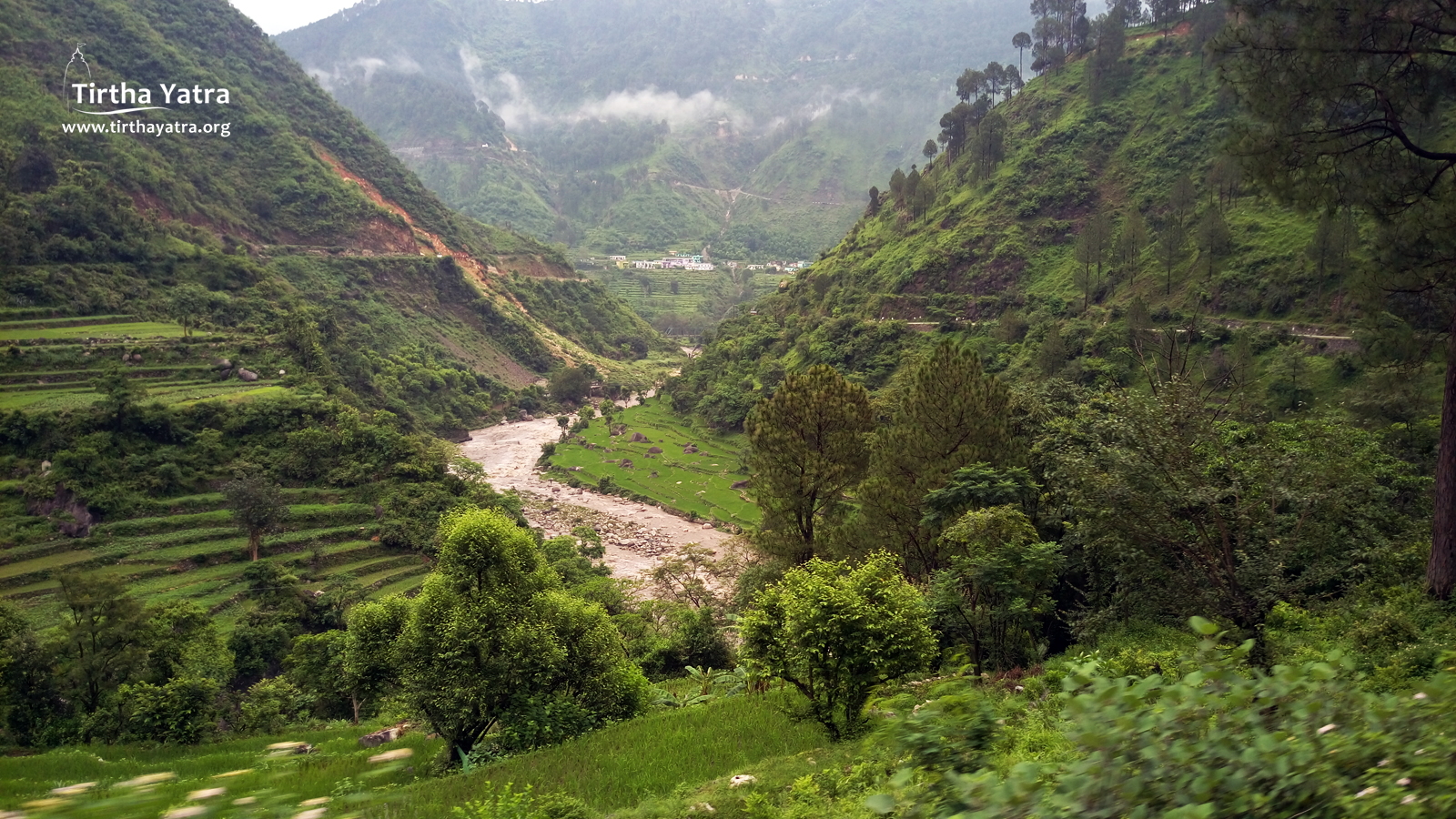 There is no direct bus from Uttar Kashi to Kedar. You have to change vehicles at different junctions.
Option 01 – From Uttar Kashi take a bus to Ghansyali at 7 am. Then from Ghansyali to Tilwara take a bus or a taxi. From Tilwara to Gauri Kunda take a bus or taxi. Tonight stay in Gauri Kund. Decent accommodation is available in Gauri Kunda. If you want good accommodation, you can stay in Sitapur, a village which lies a kilometer before Sonprayag.
Note: If you miss a bus in Ghansyali, and the taxi to Tilwara is not available, try reaching Chirabatiya a village before Tilwara. From Chirabatiya, there is a bus at morning 8 am to Dehradun via Tilwara. Stay overnight in Chirabatiya.
Option 02 – Travel from Uttar Kashi to Srinagar (7 hours journey), from Srinagar to Rudraprayag take a bus or taxi, from Rudraprayag to Gaurikund you can either take a taxi or bus.
Day 06 – Trekking to Kedar from Gauri Kund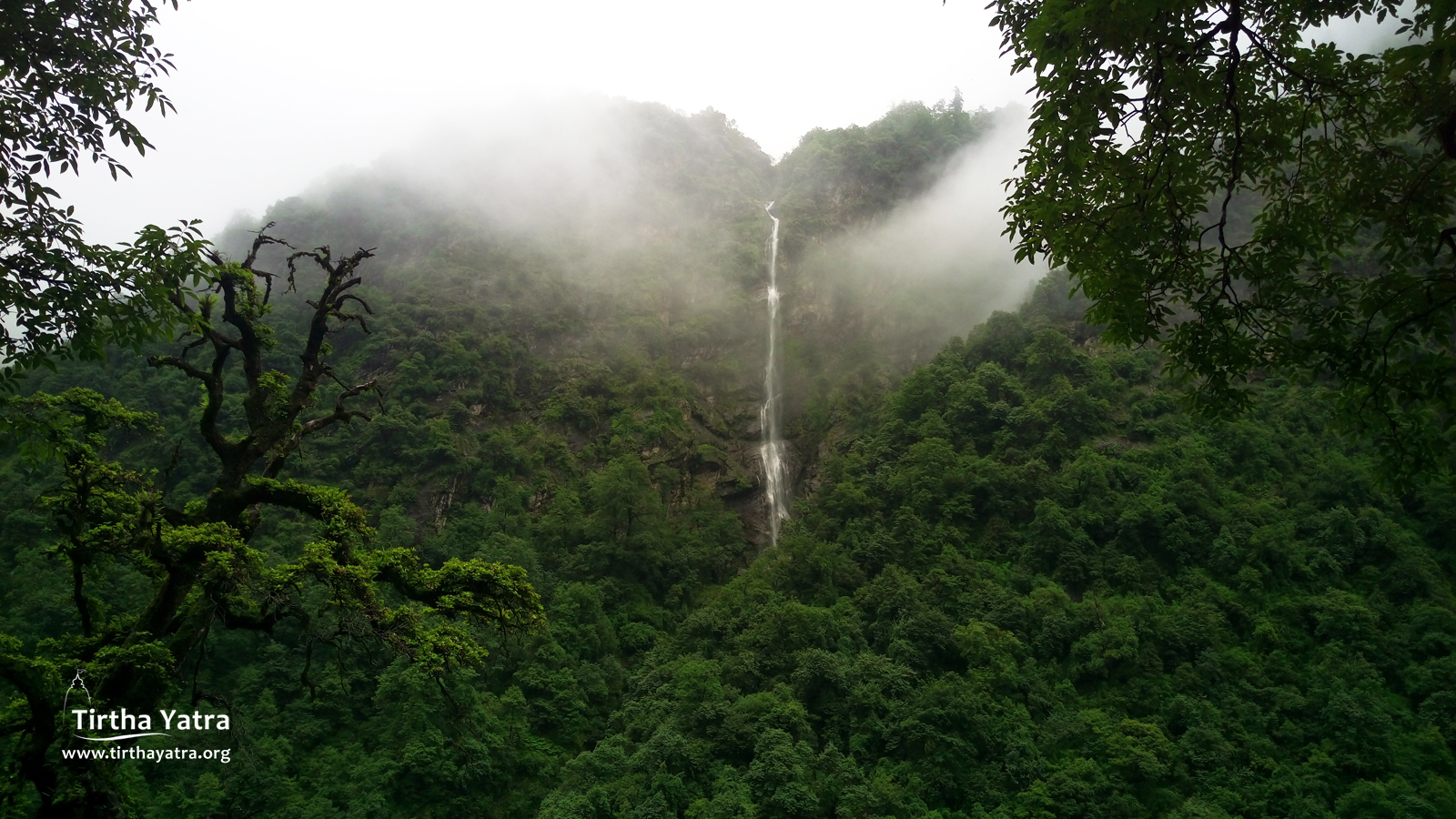 If you have reached Gauri Kund on day 05, then you can begin your trek to Kedar from Gauri Kund at 5 am today on day 06. If you begin by 5 am, you can be back to Gauri Kund by 4 pm easily with normal walk. Before beginning the trek, purchase a bamboo stick. You have to keep this stick with you until you are back to Haridwar. If you want, you can preserve it as a memory of visiting Kedar.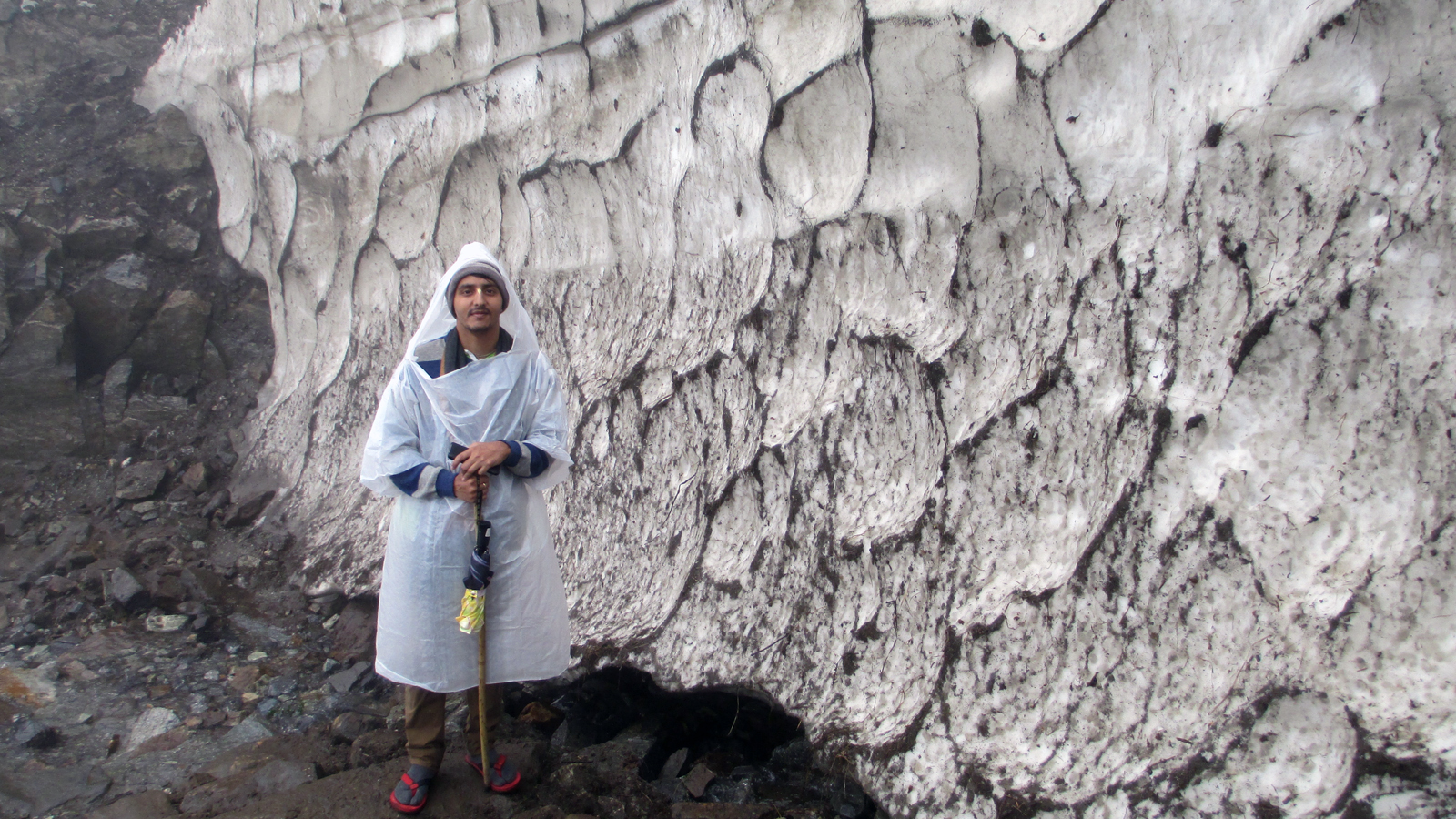 Return from Kedar by 4 pm and immediately move towards Sonprayag. Stay overnight in Sonprayag. As soon as you reach Sonprayag first buy a bus ticket to Badrinath so that you can get the front seat in the bus.
Day 07 – Travelling from Kedar to Badri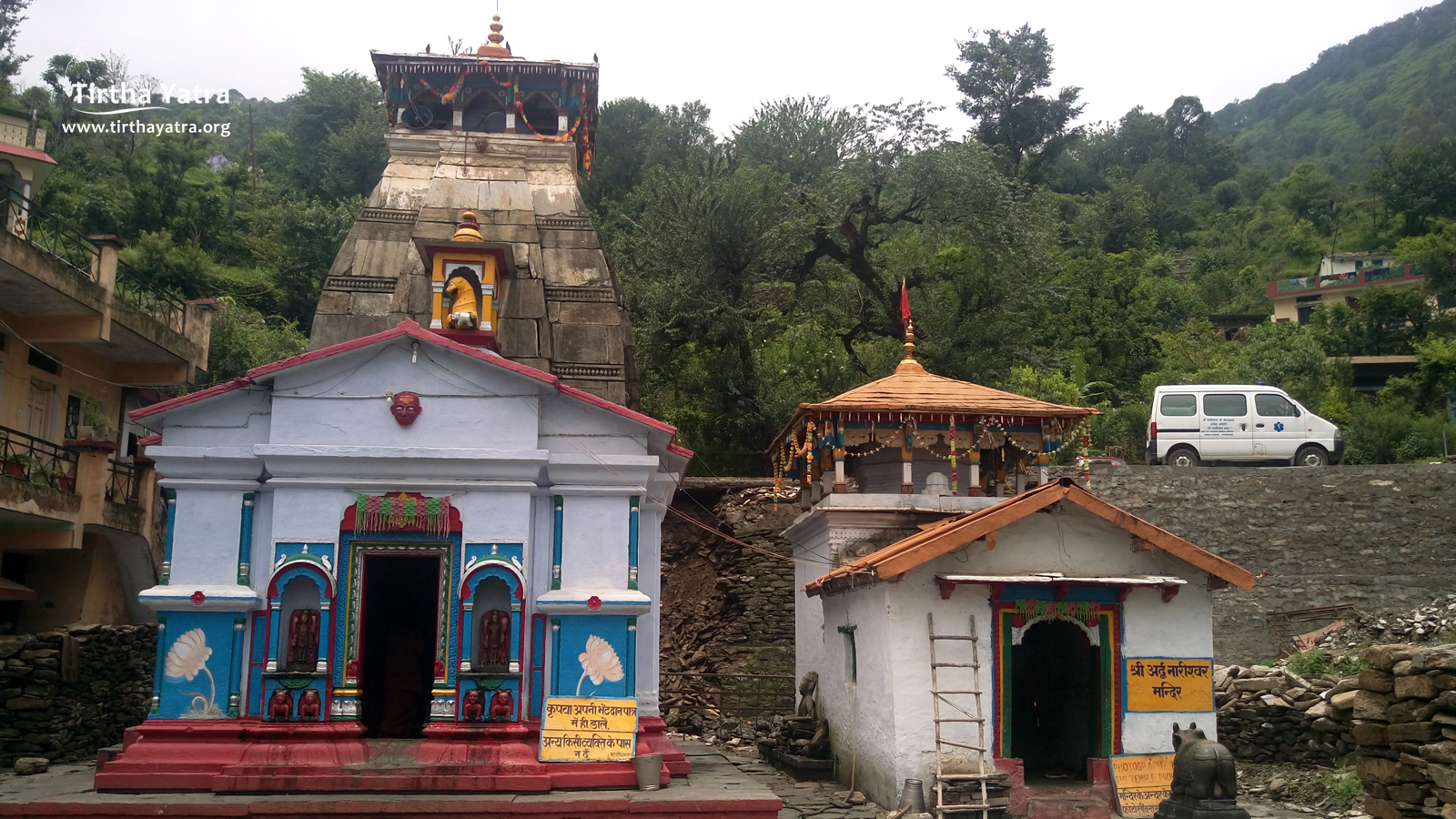 Option 01 – In the morning at 5 am and 5:30 am there are direct buses from Sonprayag to Badrinath. You will reach Badrinath by evening if all the routes are opened.
Option 02 – Travel from Sonprayag to Rudraprayag (catch any bus going to Haridwar from Sonprayag). From Rudraprayag to Badrinath you can take direct buses. Otherwise change local taxis from Rudraprayag to Karnaprayag, from Karnaprayag to Chamoli, Chamoli to Joshimath and finally from Joshimath to Badrinath.
Option 03 – In case the routes via Karnaprayag or Rudraprayag are closed, you can travel from Sonprayag to Gupt Kashi, from Gupt Kashi to Kund, from Kund to Ukhimath, from Ukhimath to Chopta, from Chopta to Gopeshwar, from  Gopeshwar to Chamoli, from Chamoli to Joshimath and finally from Joshimath to Badrinath.
Note: If you wish to visit the holy places in Joshimath, you may stop at Joshimath. Only two hours are sufficient to visit all the places. If it is too late, you may stay overnight in Joshimath and take a first bus or taxi the next morning.
Day 08 & 09 – Darshan in Badrinath
There are many places to visit in Badrinath. It takes minimum of two days to see all the places. I would recommend you to spend at least two days in Badrinath to remember its beauty.
Day 10 – Travelling from Badri to Haridwar
Option 01 – Direct buses are available at morning 5:30 am from ISBT in Badrinath.
Option 02 – Take a bus or taxi to Joshimath then to Chamoli, then to Rudraprayag, then to Srinagar, then to Devaprayag and finally to Haridwar. You might get direct bus to Haridwar from any of these junctions too.
Reach Haridwar by night. Stay overnight in Haridwar. Next day morning take bus or train to your next destination.
It takes approximately 12 days to have darshan comfortably in Char Dham.

Cost of the Yatra
Your Yatra by public transport will cost you approximately Rs 4,000.00 per head. For a decent accommodation, it will cost you approximately Rs 4,000.00. This costing is done as per the rates in July of 2016.
Food during the Yatra
During the travel in the hilly areas, it is best to eat light breakfast and light lunch. Dinner should be taken heavy. This will keep your health in good condition. You can carry biscuits and bread for breakfast and lunch. Eat not more than that half a packet at one stretch. Or eat little at multiple times during the day and heavy dinner. You can also take fruits during the journey. Good food is served in most of the hotels and restaurants. Generally all the restaurants put onion and garlic in the food. If you request them, they will prepare without onion and garlic and serve you. Generally a thali consists of rice, sabji, dal and roti. This is sufficient for dinner. It will cost you Rs 70.00 per thali.
Checklist of luggage for the Yatra
The basic principle is to travel light. The lighter you are, easier it is for you is to complete your Yatra without difficulty. Carry only 1 travel bag on your back. Do not carry any hand held bag.
Clothes – 3 pairs or 2 pairs
Undergarments
Toilet kit
A rope
Knife
Torch
Mobile phone + mobile charger
Power bank for mobile
Biscuits, bread, chips (purchase from Rishikesh or Haridwar)
Medicines
Vaseline
Multi plug adapter
Mosquito repellent or fly repellent
Bed sheet
Woolen socks
Woolen gloves
Woolen cap
Heavy if you are travelling in September/October. Light if travelling in May/June/July
Thermal wears – shirt & pant
Clothes washing powder
What you can take back home?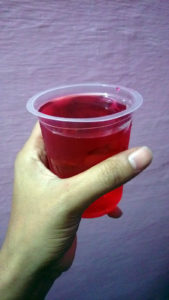 Gangotri – dry apples and dry fruits, apples
Kedar – Rudraksh
Badri

Garland of vanmoti flowers (doesn't dry)
Laddu prasadam, authentic roll over natural perfumes and kesari charnamrita from the counter behind the main altar within the temple complex
Kubera's coin – purchase it in nearby shops and offer it inside the altar. You can keep it in your wallet or in the cash box at home
Brahmi essence, Buransh essence and other medicinal essence
Hing
Chavanprayash
Shilajit – keeps you warm
Saffron
Kedar Karwi (good for diabetes & sugar disease) – All these medicines & herbs are available in good quality at Balaji Shilajit Bhandar, which is in the road right next to the temple.
CD's & DVD's on Char Dham Yatra

Mana – you can purchase desi tea (without nicotine) and hand-made authentic woolen clothes
In case you need any help in planning and preparing an itinerary for your yatra to visit Char Dham, feel free to contact us at 09844700850 or bookmyyatra@tirthayatra.org.
In case you need to suggest any change in the schedule above or find if any route is changed or a new route is added, please let us know in the comments below so that we can update this document, it will help someone like you to visit Char Dham.
May the blessings of Lord Badri Vishal be upon you to execute your Yatra successfully.
Jai Badri Vishal!
52