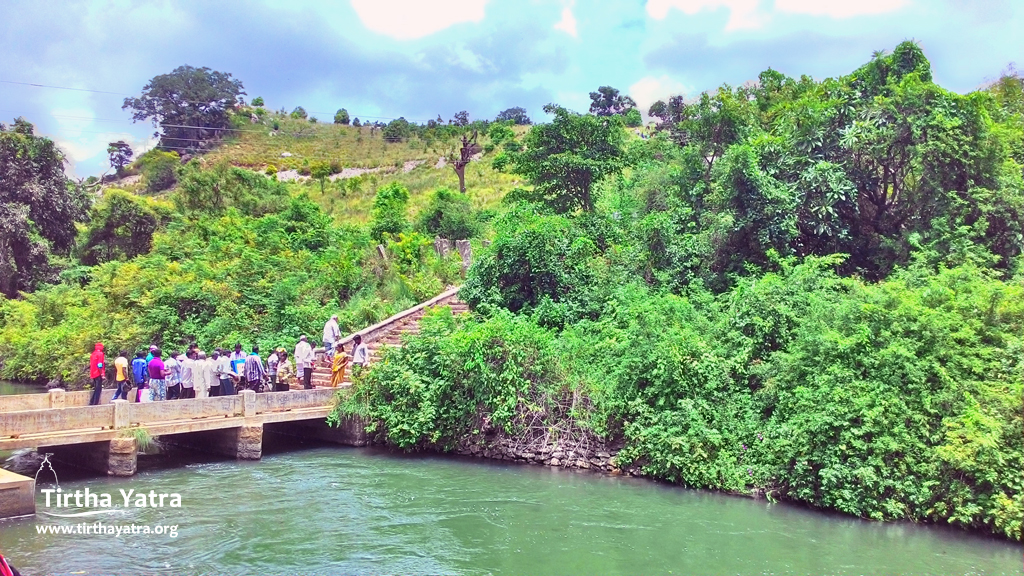 Karighatta is a blackish hued beautiful hill situated at a distance of 10 kms from the historical town of Srirangapatna. The hill is situated amidst the green fields and forests, on the sacred banks of River Lokapavani. Mysteriously this is the only hill in this area. This hill is also known as Chikka Tirupati because of the presence of Lord Srinivasa atop the hill.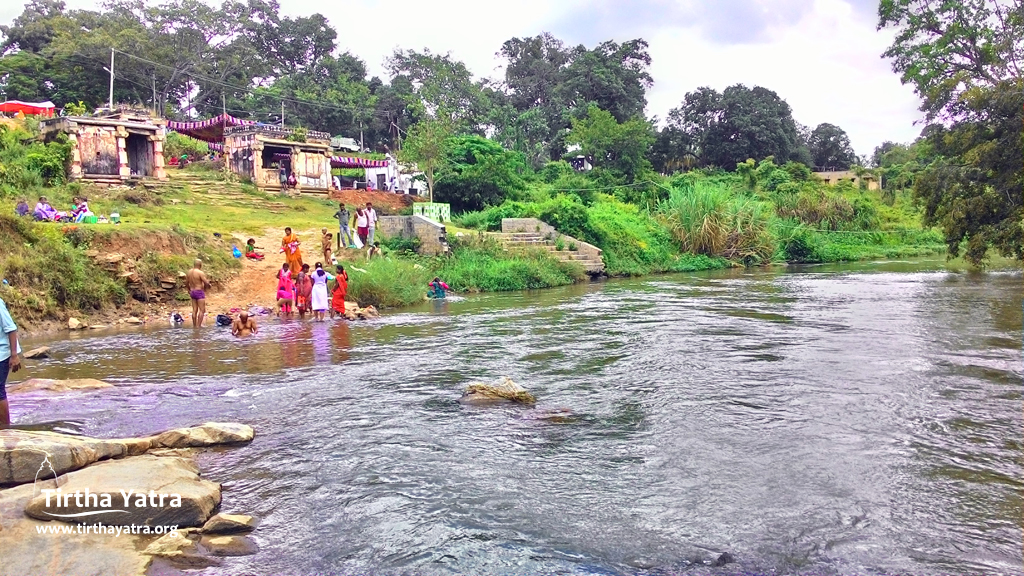 The mystery behind this lone hill – Karighatta
The legend goes back to Treta-yuga, during the reign of Lord Ramachandra.
Lord Ramachandra was constructing a bridge to Lanka in order to save mother Sita. To build the bridge, the entire monkey army was searching for stones and boulders. The powerful monkeys were bringing hills for the construction. Sugriva, the king of monkeys was also in search of such a hill. While searching, he came across the seven sacred hills of Tirumala and uprooted the Nilachala hill of Sheshachala mountain range.
While carrying this sacred hill, he passed over the holy confluence of the Kaveri River. The devotees of Lord Vishnu who were performing penances at this place, saw that he was carrying Nilachala. They immediately stopped him and requested him not to take the Mountain for the purpose of construction. They narrated to him the greatness of this sacred hill. Hearing the glories of Sheshachala, Sugriva left the Hill at this place itself and continued to search for the other hill. This same hill is now known as Karighatta. 'Kari' meaning blackish.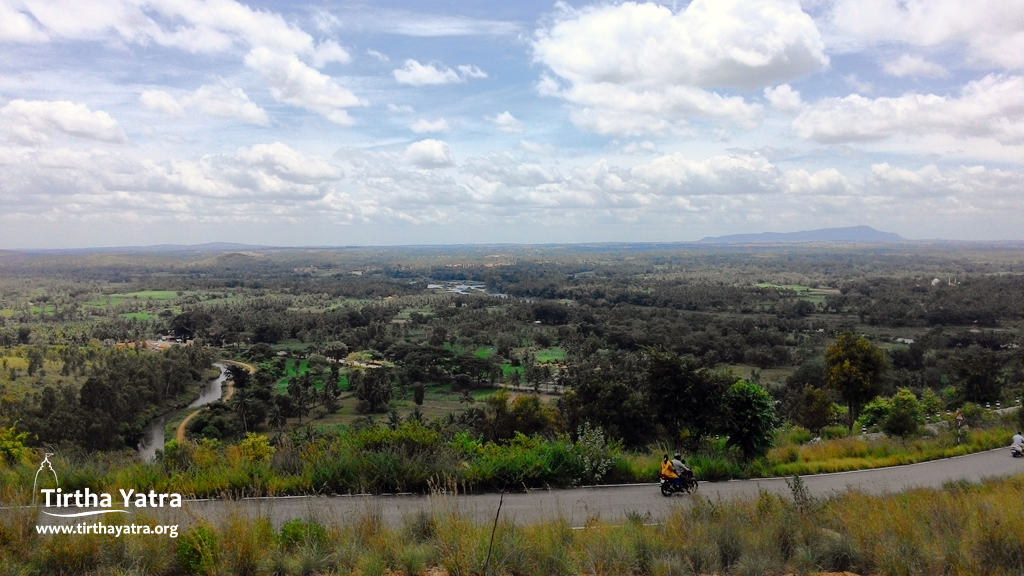 Another version of the legend says that when Lakshmana was unconscious due to being affected by an arrow of Meghanath, Hanuman was asked to bring the Sanjeevani Mountain. While searching for Sanjeevani Mountain, Hanuman mistook Nilachala of Tirupati to Sanjeevani and started carrying it to Lanka. While he was passing over the Kaveri sangam, he was told by the sages that the hill which he was carrying was not Sanjeevani and that he had to go further to Himalayas to search for it. Hearing that, Hanuman kept the hill at this place.
How Lord Srinivasa manifested Himself at Karighatta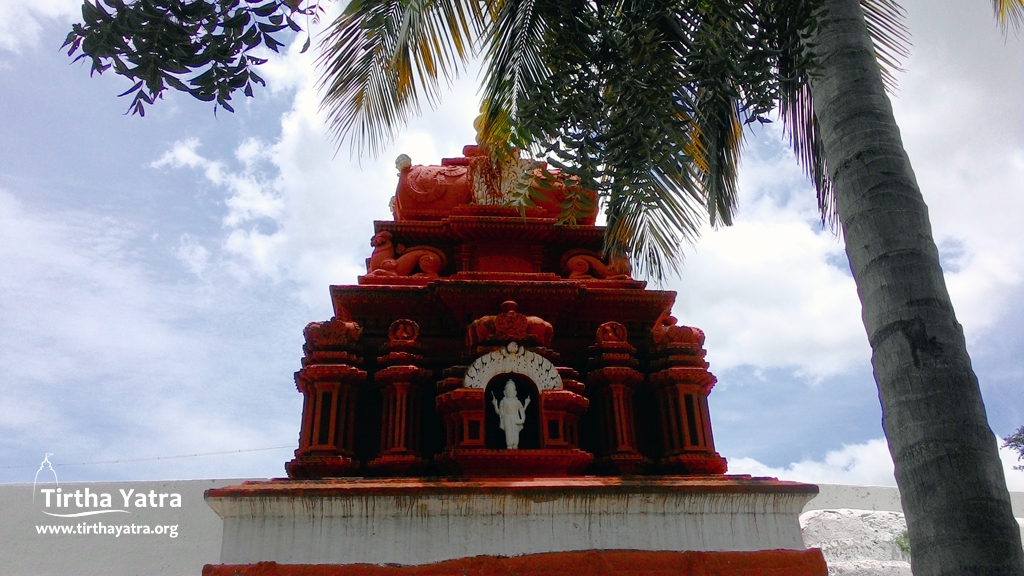 This place is also famous as Chikka Tirupati. In Kannada, the native language 'chikka' means small. There is a legend associated with this too. Once there was a fierce battle between devatas and the rakshasas. Due to fear of their life rakshasas flew from the battlefield and took the shelter of Khyati, the wife of Bhrigu Muni. Being merciful by nature, she gave them shelter in her ashram. Devatas requested her to send them out but Khyati refused. Devatas complained to Lord Vishnu, who killed her by separating her head from her body using Sudarshana chakra. Feeling separation from his wife, the great sage cursed Lord Vishnu to take birth in bhuloka and suffer separation from his wife. The Supreme Lord graciously accepted this curse.
The Lord was feeling sad that he had to kill a woman, especially the wife of a Brahmana and his devotee. Hence to atone Himself from this sin, the Lord performed penances under the Ashwattha tree on this Nilachala Mountain. Pleased by his penances, Lord Lakshmi Narasimha manifested Himself there.
Lord Narasimha advised Bhrigu Muni to atone for a sin he had committed by cursing Lord Vishnu. As advised, Bhrigu Muni started performing penances on the banks of Manikarnika River to please Lord Vishnu. Lord was thus satisfied by His penances and blessed him. Bhrigu Muni requested the Lord to stay on this Mountain and bless devotees.
To fulfil the desire of his devotee, Lord Srinivasa manifested Himself in the form of a Deity here and to this day is being worshiped by the devotees on this hill with great grandeur and opulence.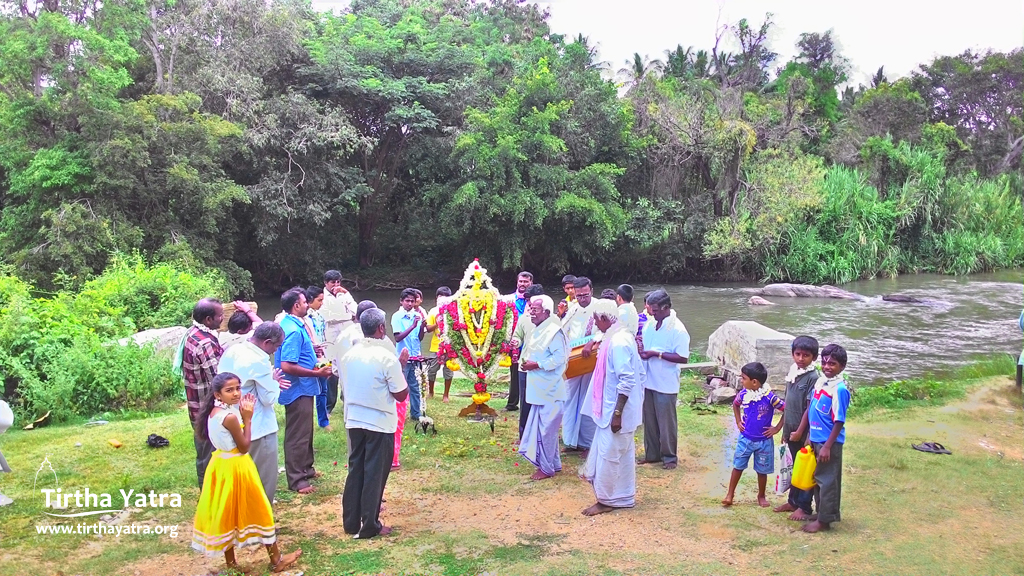 This ancient temple of Sri Venkataramana atop Karighatta hill is one of the holy places or spiritual destinations in India. Just like the other pilgrimage places, the Deity of Sri Venkatarama awards benedictions to devotees and destroys their sinful reactions. Since then this hill is known as Chikka Tirupati.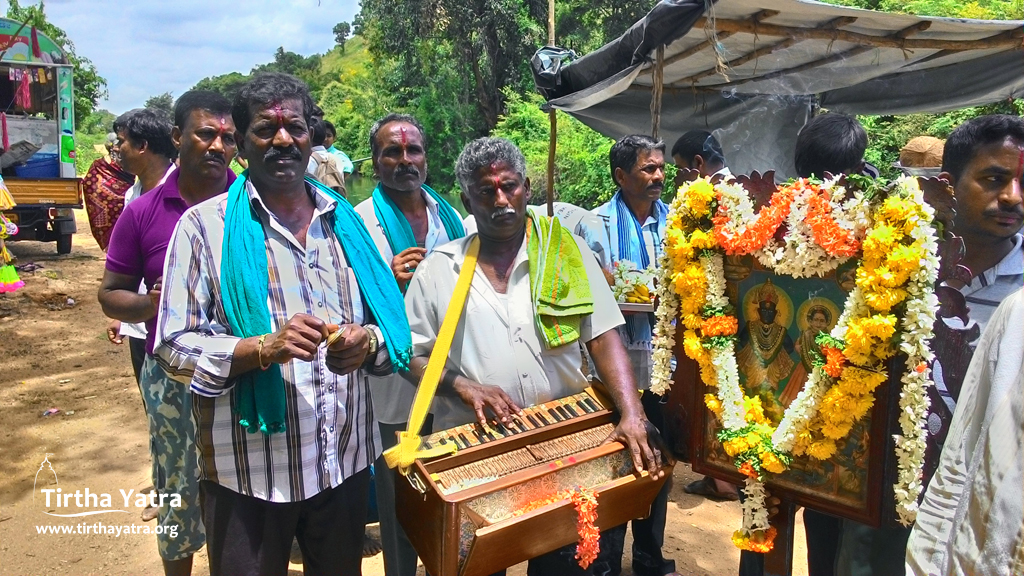 Glories of Karighatta Hill
According to Padma Purana, Chandra – the son Atri, was Sage Brihaspati's disciple. He fell in love with Brihaspati's wife Tara. According to the Vedic scriptures, the guru's wife is considered as one's mother. Hence to get rid of this sin, Chandra performed severe penances on the banks of Paschimavahini River and would have darshana of the Lord daily at Nilachala.
Sage Bodhaya performed severe penances here and achieved qualification to author the Bodhaya dharma-sutras.
During the Uttara Phalguna Nakshatra in Kumbha Masa of 24th Treta yuga, Sage Vaikhanasa performed the first chariot festival for Lord Srinivasa. Since then this festival is celebrated to this date.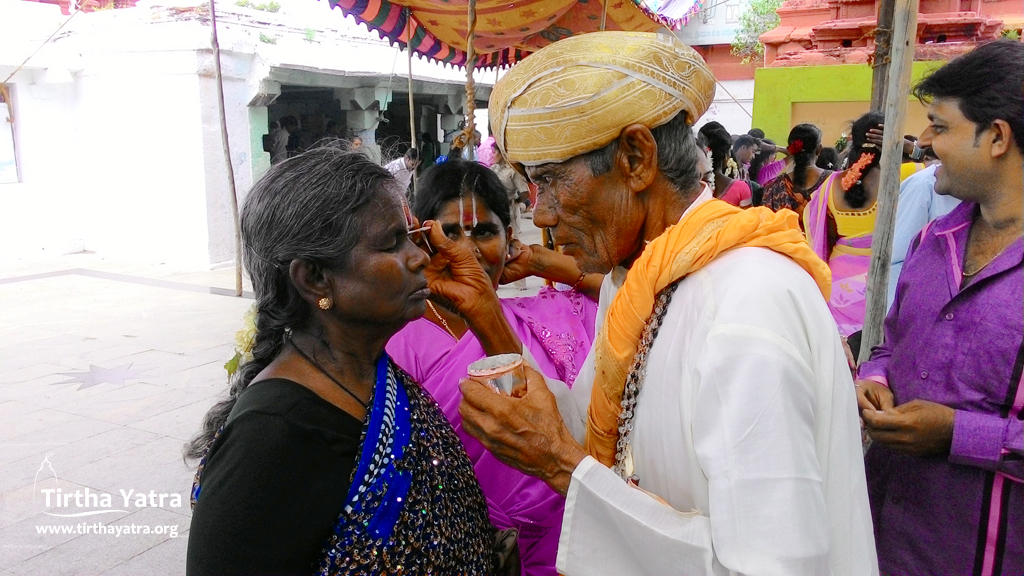 How to Reach Karighatta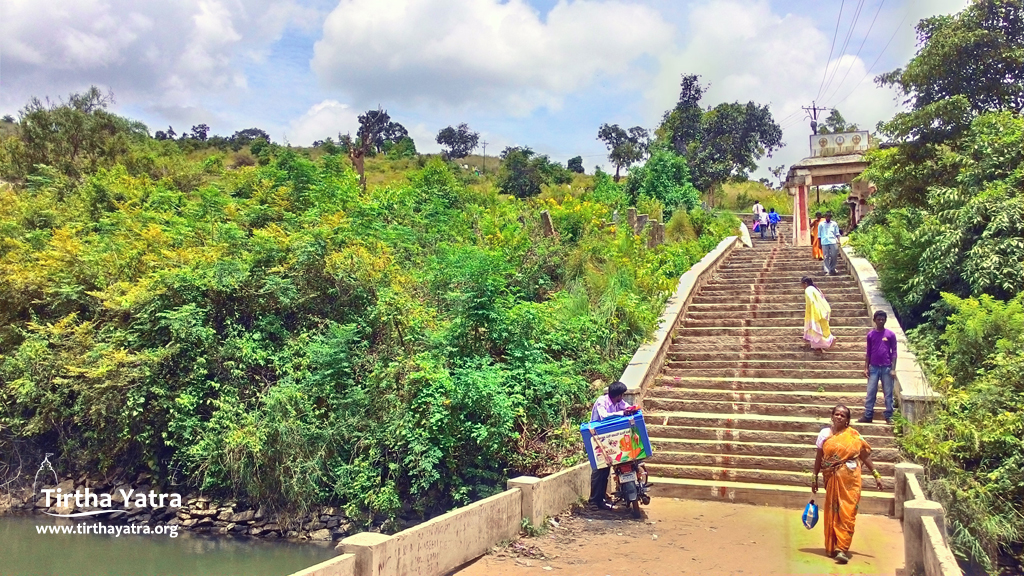 To reach Karighatta, one has to take a left turn just before Srirangapatna on SH 17, while going from Bengaluru to Mysuru. One has to further driver 2 kms. The temple atop can be reached by a car drive or can also be reached by a flight of approximately 300 stairs.
20