Hare Krishna,
I have been a regular traveller with Tirtha Yatra. But my Bhadrachalam Dham Yatra 2015 has been the best amongst all. I had joined the yatra along with my two children and other members of the family. The experience I had is something very amazing.
We left Bangalore on Friday evening by Yeshwantpur-Howrah express. And the pleasant surprises began to unfold right from the railway station. At the railway station we were received by our Yatra director Agrani Krishna Dasa and other companion Yatris. We had a warm introduction of each other. We were provided a small information card with the details of our journey and the accommodation. Our day concluded with a delicious dinner – traditional Iyengari Vangibath prasadam.
We reached Vijayawada by 9:30 am on the next day and boarded our bus which was quite clean. The front seats were reserved for the senior citizens and then our seats. Straight away we headed to Krishna River and took a holy dip. Elderly matajis were assisted by younger matajis to take a sacred dip. My children enjoyed the sacred dip in the river. We were served Idli and vada prasadam as breakfast.
We all were excited to see Sri Lakshmi Narasimha and Sri Panakala Narasimha. We first had darshan of Lakshmi Narasimha temple at the foothill. The Deity in this temple was installed and worshiped by the Pandavas. After having darshana of Lakshmi Narasimha we headed to the hill top. Some of us chose auto as an option to reach on top, and some of us chose to climb. Whoever climbed had an opportunity of having the darshana of the lotus feet of Lord Chaitanya. Lord Chaitanya had visited Mangala-giri during His pastimes on this planet. We were served maha-prasadam of Sri Lakshmi Narasimha as lunch. The menu was Puliogre, curd rice and the sweet rice. The sweet rice was so delicious that one of our companion yatris ate only sweet rice. We then heard pastimes of Sri Lakshmi Narasimha and Pankala Narasimha along with some kirtana and later left to Bhadrachalam.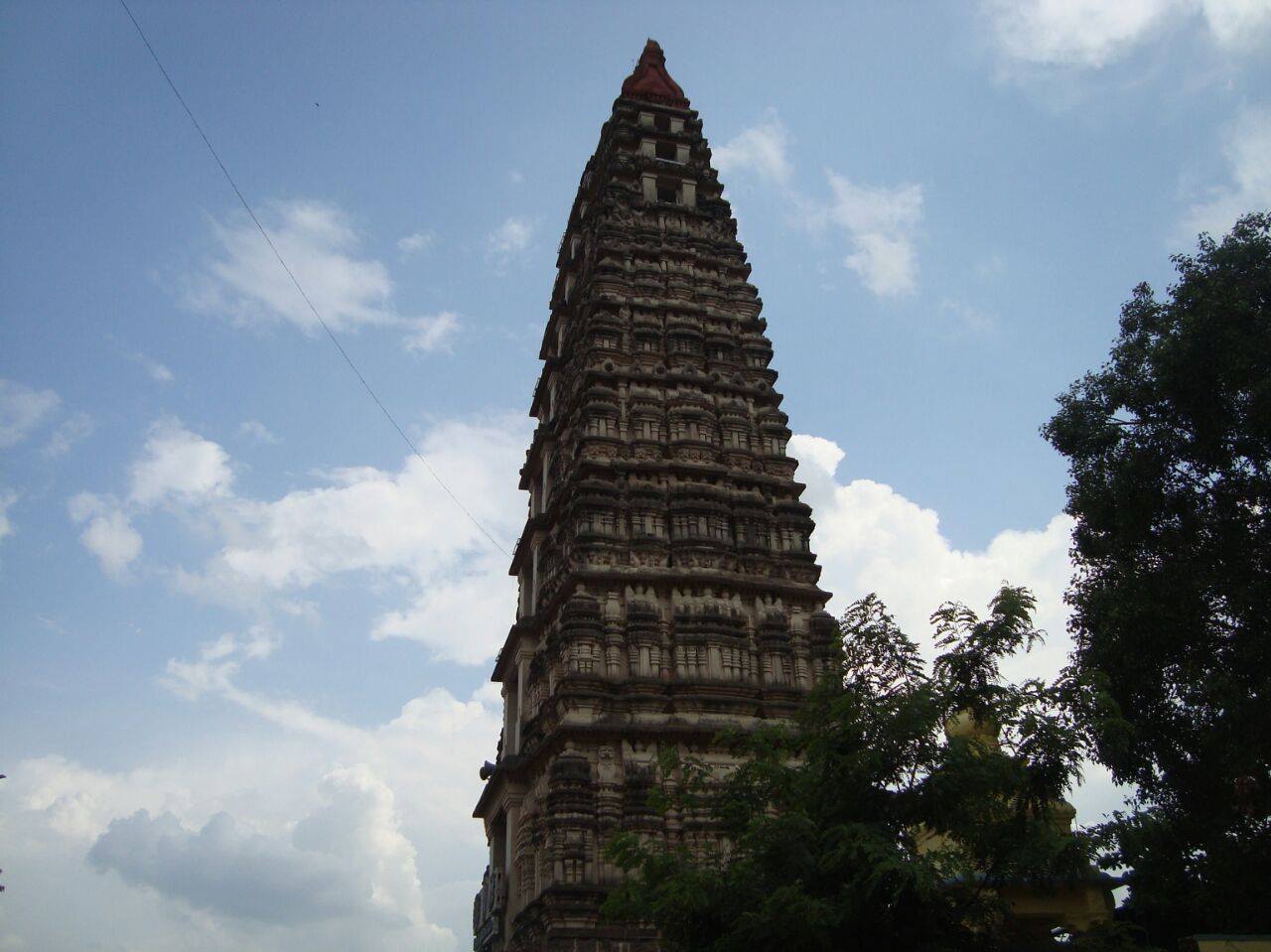 The route towards Bhadrachalam was extremely beautiful. There was so much greenery on the either side of the road. We travelled via small beautiful villages. By the time we reached Bhadrachalam it was 8 pm – the time for Pavalinchu seva. As soon as we reached Bhadrachalam, we all rushed to temple and had darshan of the Lord in Pavalinchu Seva. Pavalinchu seva is the last seva of the Lord in which they make the Lord take rest. Our next wonderful surprise was the accommodation – extremely clean rooms with clean bathrooms. Thanks to Tirtha Yatra for such a wonderful service. We heard from Tirtha Yatra team members that they had visited the place beforehand for the arrangements and had handpicked all the facilities to give us a wonderful experience. Our first day ended with a light dinner prasadam – upitu.
Our second day began early by 3:30 am as we were supposed to attend the abhishekam of Their Lordships Sri Vaikuntha Rama, Sitadevi and Lakshmana. That day Ramachandra's mercy was upon us as we were blessed to sit right in front of the Lord. We were so fortunate to have darshana of the Lord from so close. We also had darshana of the lotus feet of the Lord during the abhisheka. Only once a week abhisheka is performed to the Deities and it is only during the abhisheka that the lotus feet darshan happens. Our Yatra director had planned in such a way that we all sat right in the front. It was indeed a mesmerizing experience.
This was not just the end of our bliss. Our next seva of the day was Kalyanotsava of Their Lordships. Before the Kalyanotsava we all had puliogre maha-prasadam of Lord Ramachandra. The Kalyanotsava was very good. We were all allowed to go inside the stage near to the utsavar Deities. All our yatris were individually called and blessed with a chaddar and blouse piece of the Deities. We were all so blessed. Laddu and puliogre prasadam added to our bliss.
Immediately after Kalyanotsava we all visited Parnasaala – the place where Lord Rama had stayed during His exile. It was from here that Mother Sita was kidnapped by Ravana. There are many places to see in this place. One can see the place where Mother Sita dried her saree, Her bathing place, place where Rama sat, place where Rama's dhoti would be dried, place where Surpanaka's nose was chopped, etc. It was a very beautiful place on the banks of River Godavari. By being in Parnasaala, we were experiencing the Ramayana.
We returned from Parnasaala and had lunch prasadam. We were served traditional Andhra lunch – poppu, rice, sambar, rasam, buttermilk, sweet rice, papad, 2 varieties of sabji, etc. It was really delicious. We then left to Vijayawada to board our train to Bangalore in the night. During our journey to Vijayawada we discussed the pastimes of Lord Rama in Bhadrachalam. Our day ended with a delicious dinner prasadam of chapati, sabji and dal.
On Monday morning we reached Bangalore. Overall it was a very memorable spiritual pilgrimage. I definitely want to thank our Yatra director Agrani Krishna Dasa and his team for this ecstatic experience. All the best to Tirtha Yatra team.
– Ramya
0