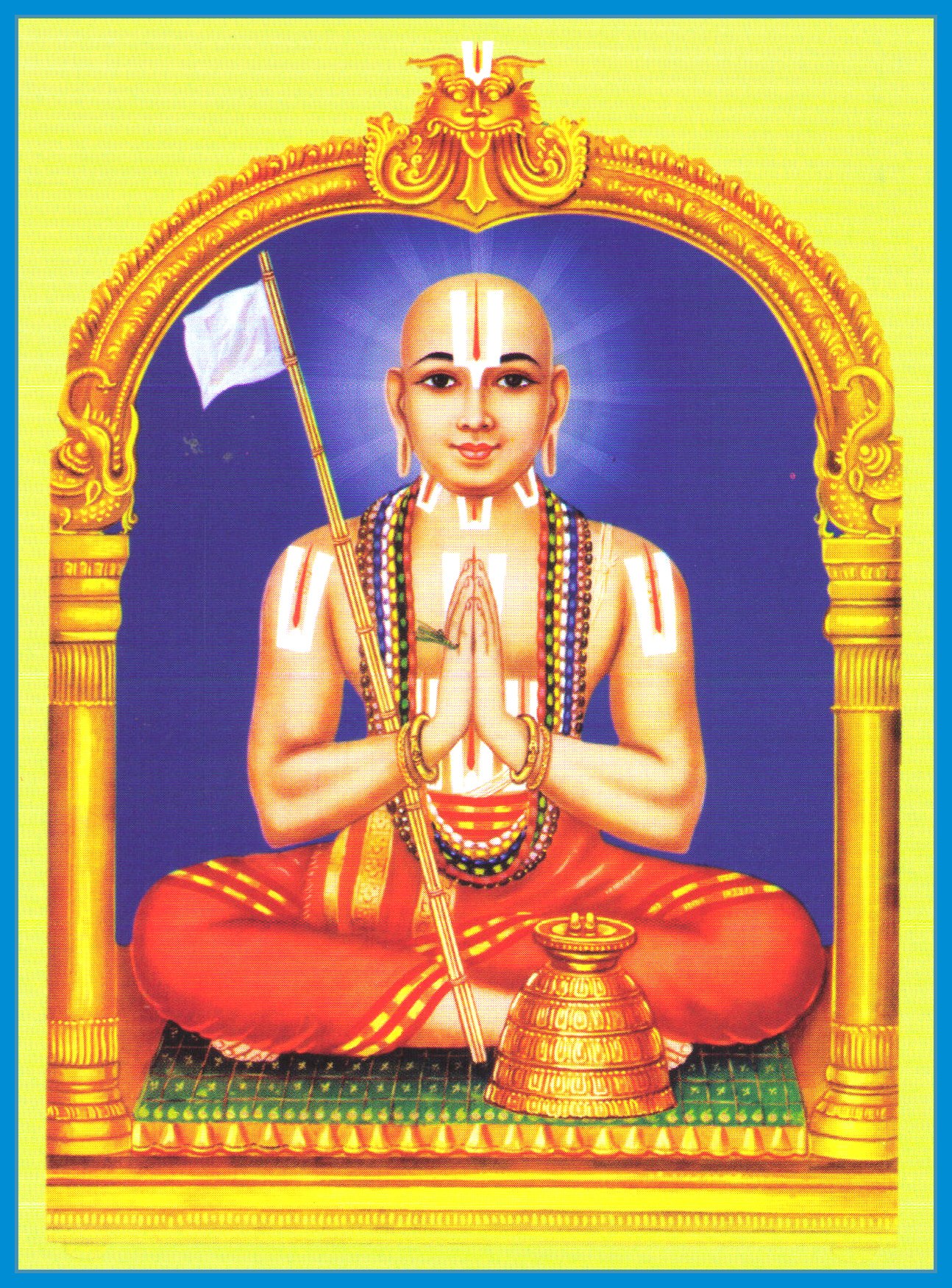 This year 2017 marks the 1000th auspicious birth anniversary of Swami Ramanujacharya. Swami Ramanuja was a great Sri Vaishnava Acharya and a propounder of the Vishishta Adwaita philosophy. He was an incarnation of Lord Anantadeva, the celestial bed of Lord Vishnu. He incarnated for the purpose of preaching the holy mission of the Supreme Lord and establish the places of worship of Lord Narayana throughout the Bharata Varsha. The whole world is celebrating this auspicious event as Sri Ramanuja Sahasra Sambhramanotsava.
As a part of this divine celebration, Tirtha Yatra made a donation to Sri Lakshmi Narasimha Devasthanams, Ahobilam Mutt, Ahobilam to renovate the ancient Sri Ramanuja Temple within the temple compound of Sri Prahlada Varadan Temple in Lower Ahobilam. The Ramanuja Temple has been in dilapidated condition since a very long time and His Holiness Jeeyar of the Ahobilam Mutt took up the herculean task of renovating the temple to celebrate the Ramanuja Sahastrabdi and Tirtha Yatra made a humble attempt in supporting this divine cause of the Mutt.
This donation was made by the 'Sri Dham Seva Trust', a non-profit initiative of Tirtha Yatra. Sri Dham Seva Trust is committed to the upkeep and preservation of the ancient temple sites and the great Indian Temple Heritage. It also spreads the glories of the Holy Dhams.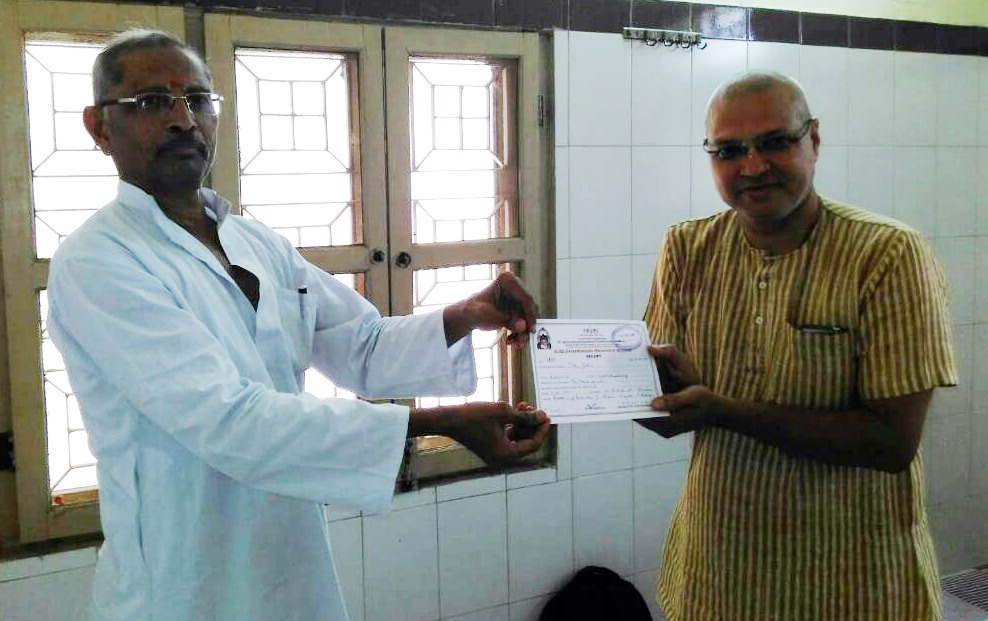 In photograph, Sri Venkatesh Dasa (on right), Head of Operations, Tirtha Yatra handing over the donation to Sri Shivaprasad (on left), the Executive Officer of Sri Lakshmi Narasimha Devasthanams, Ahobilam Mutt, Ahobilam.
0