Feb 18, 2019 – Tirtha Yatra – awarded the most informative company in the Travel Trade Fair, Summer Edition, Bengaluru held from February 15 – 17, 2019.
Tirtha Yatra bagged its first award thus paving its way through the global recognition in the Tourism Industry. Travel Trade Fair was organized by the Fairfest Media in the Palace Grounds from February 15 to 17, for bringing stake holders from the tourism industry under one roof. The purpose was to bring a lot of options together for Bengalureans to choose their travel partner for the upcoming summer holidays.
Tirtha Yatra participated in this fair and emerged out to be the most preferred tour operator in the field of pilgrimage tourism with its very attractive presence at the Fair. Travelers from Bengaluru, Mysuru and other places in Karnataka received the Yatras quite well. Yatris were given every possible information about the yatras they would want to take-up in the immediate future at the booth.
On the last day of the fair, Tirtha Yatra bagged the award as 'the best informative company' and was applauded for its unique concept and the quality of service offered to the pilgrims. Sri Agrani Krishna Dasa – Founder-CEO of Tirtha Yatra and Sri Radharamana Dasa – Head of Operations of Tirtha Yatra received the award from Mr.Agrawal, CEO of Fairfest Media. Sri Agrani Krishna Dasa dedicated this award to the family of Tirtha Yatra and to all those Tirtha Yatris who have been traveling with us to make unforgettable memories of their pilgrimages.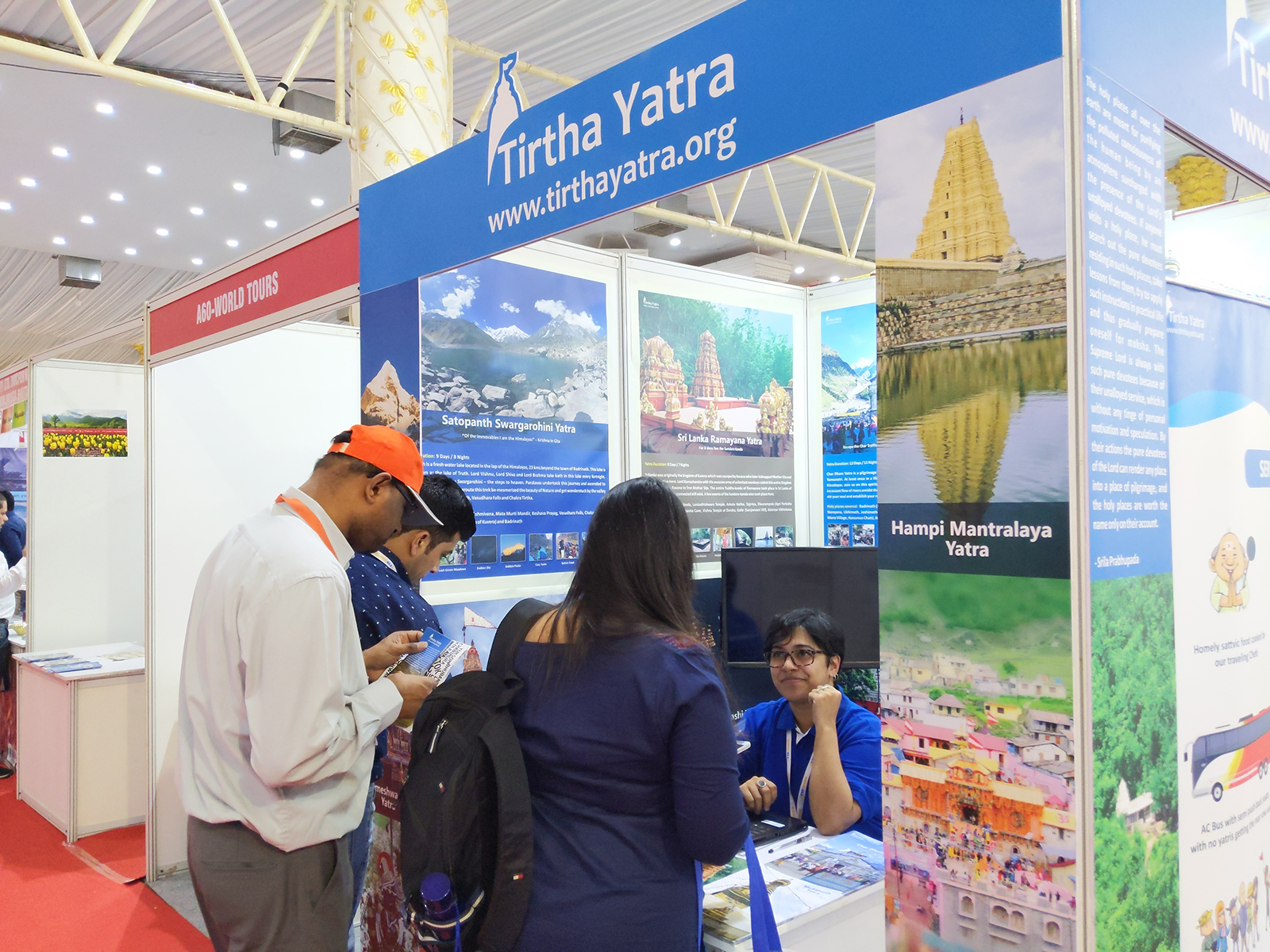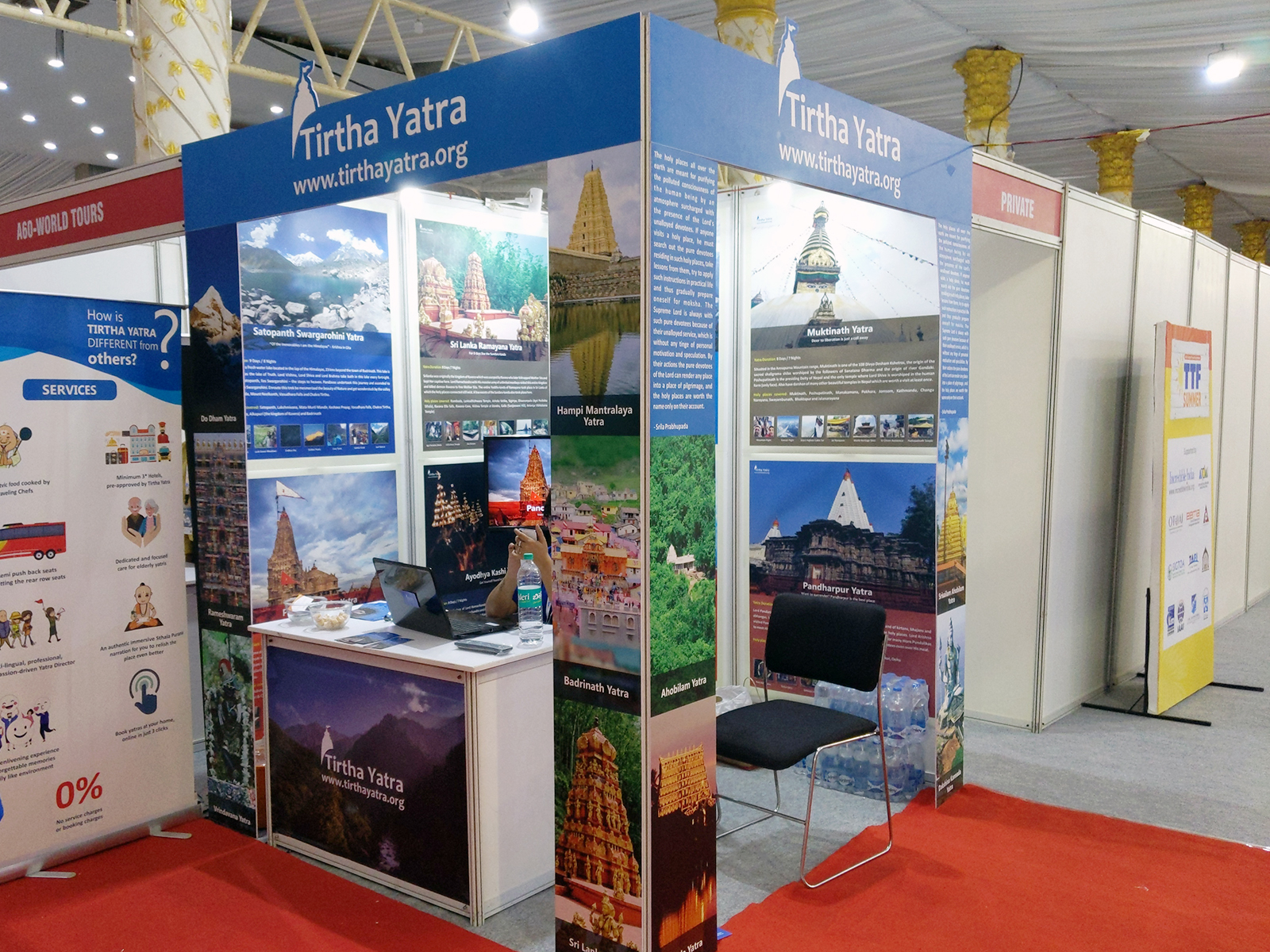 9