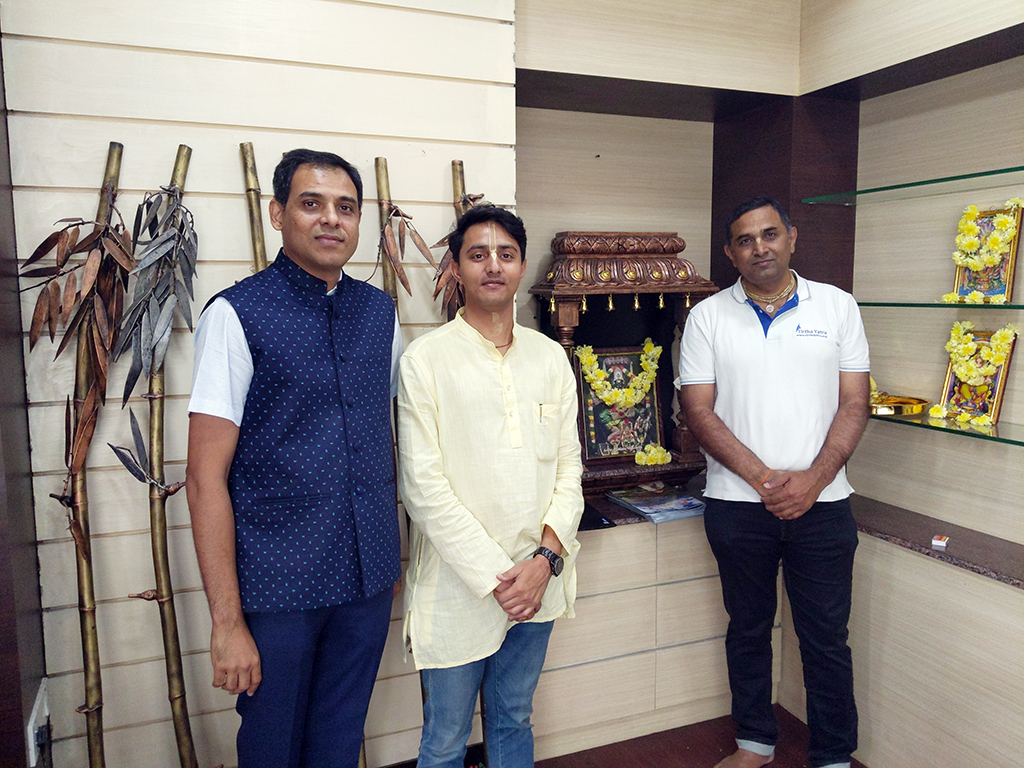 February 08, 2019 – Tirtha Yatra inaugurated its first branch office in Chennai thus opening a booking opportunity for yatris
To mark the fourth year anniversary celebrations of Tirtha Yatra, the company inaugurated its first branch office in Chennai today – 8th day of February 2019 – the auspicious birth star of Lord Ganesha. The office shall begin functioning from February 11, 2019 (Monday). Yatris from Chennai are welcomed to visit the branch office and utilize the opportunity to book their Tirtha Yatras.
The inauguration ceremony included Sri Narasimha Puja amidst the chanting of the sacred Narasimha mantras. The ceremony was lead by Sri Agrani Krishna Dasa – Founder-CEO of Tirtha Yatra, Sri Radharamana Dasa – Head of Marketing, Tirtha Yatra and Sri Pankaj Bhandari – Managing Director, Smart Creations.
Address of the branch:
Tirtha Yatra, 2nd Floor, Mantra Creations, #270, TT Krishnamachari Road, Alwarpet, Chennai, Tamil Nadu 600018. Landmark: Music Academy
Office Timing: Mon-Sat, 10:30 am to 07:30 pm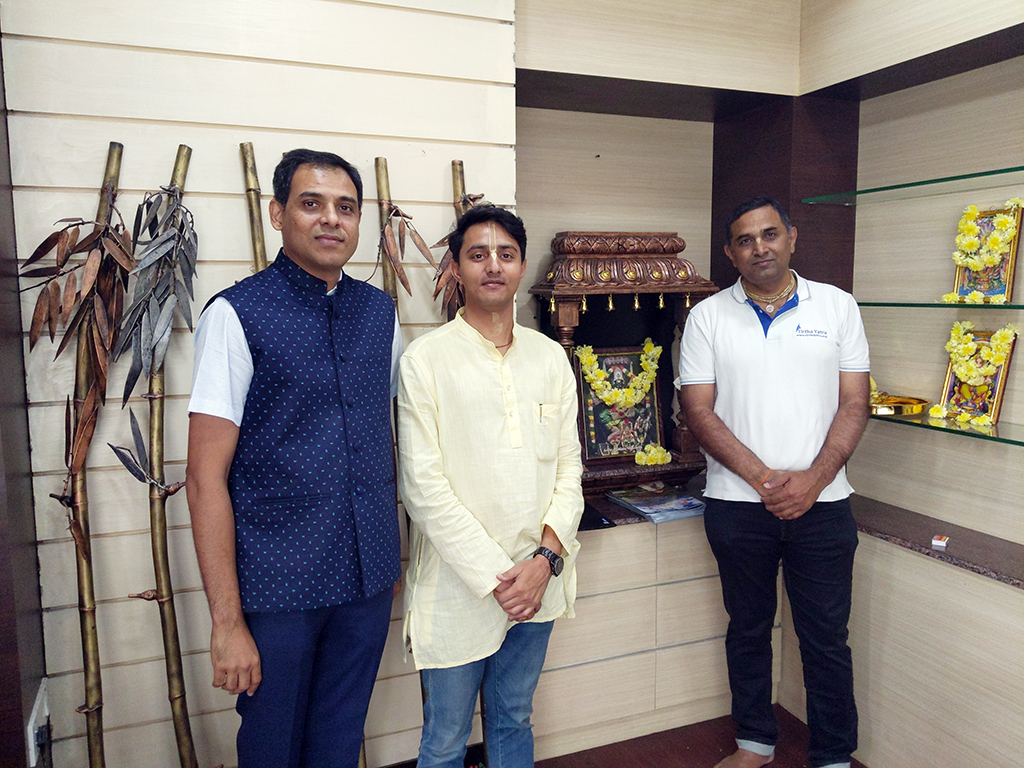 3