Jan 21, 2019 – Tirtha Yatra donated winter jackets to the children
The year 2019 has witnessed great decline in the temperature all across the country. Bengaluru has been no exception. The city has never been so chill since five years or perhaps a decade. This winter made us to take a small step to make a difference in the lives of those who need warmth.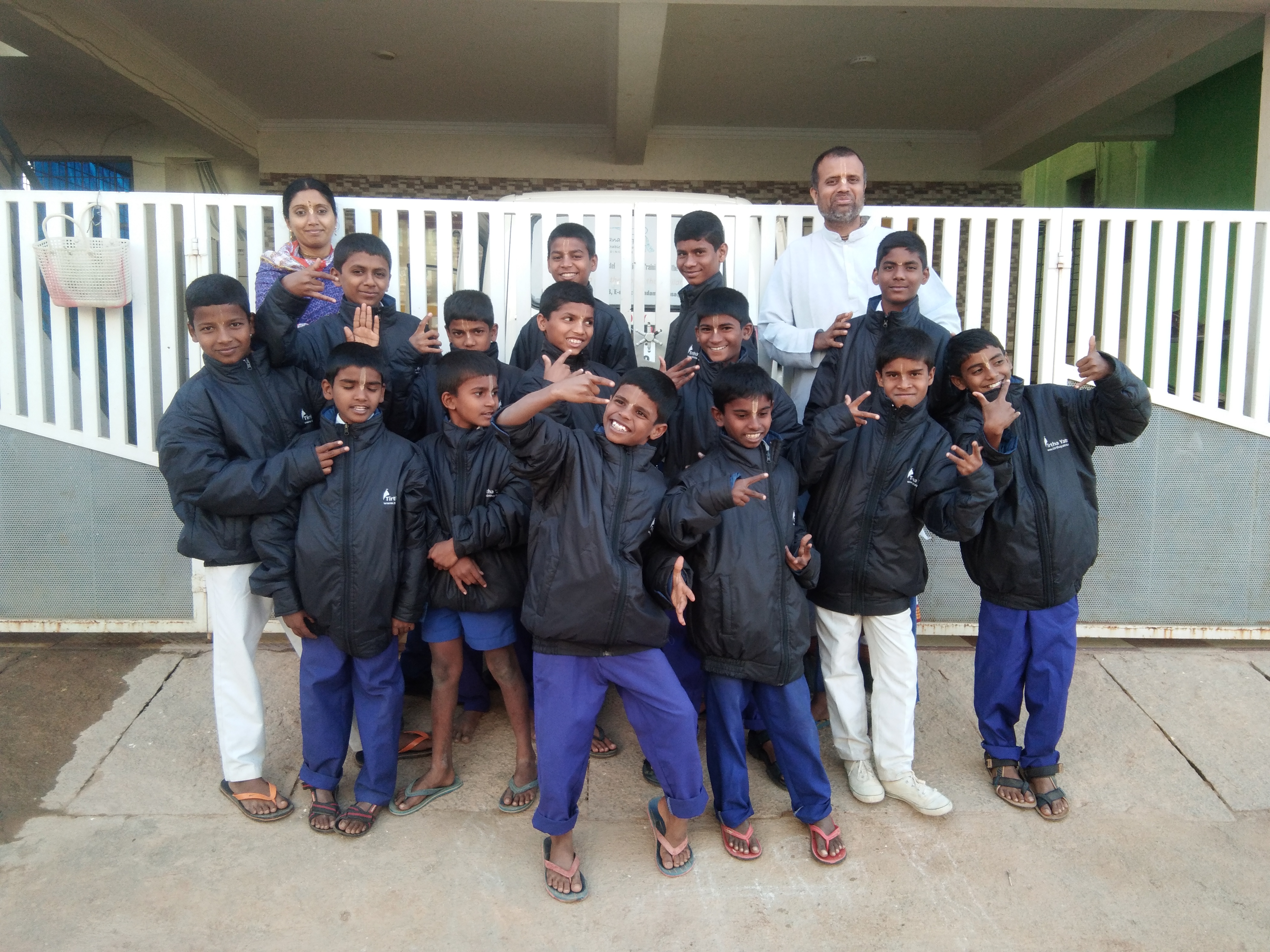 Tirtha Yatra started its new year with a warmth in the eyes of kids. Winter jackets were donated to the students of the Jnanadeep Charitable School Trust – a trust which educates underprivileged children along with the Vedic education and also imbibes the spiritual lifestyle into the children. Sri Anandamaya Dasa, president of the trust received the jackets from Sri Agrani Krishna Dasa, Founder-CEO of Tirtha Yatra. The German delegates and the donors of the trust were also present.
10