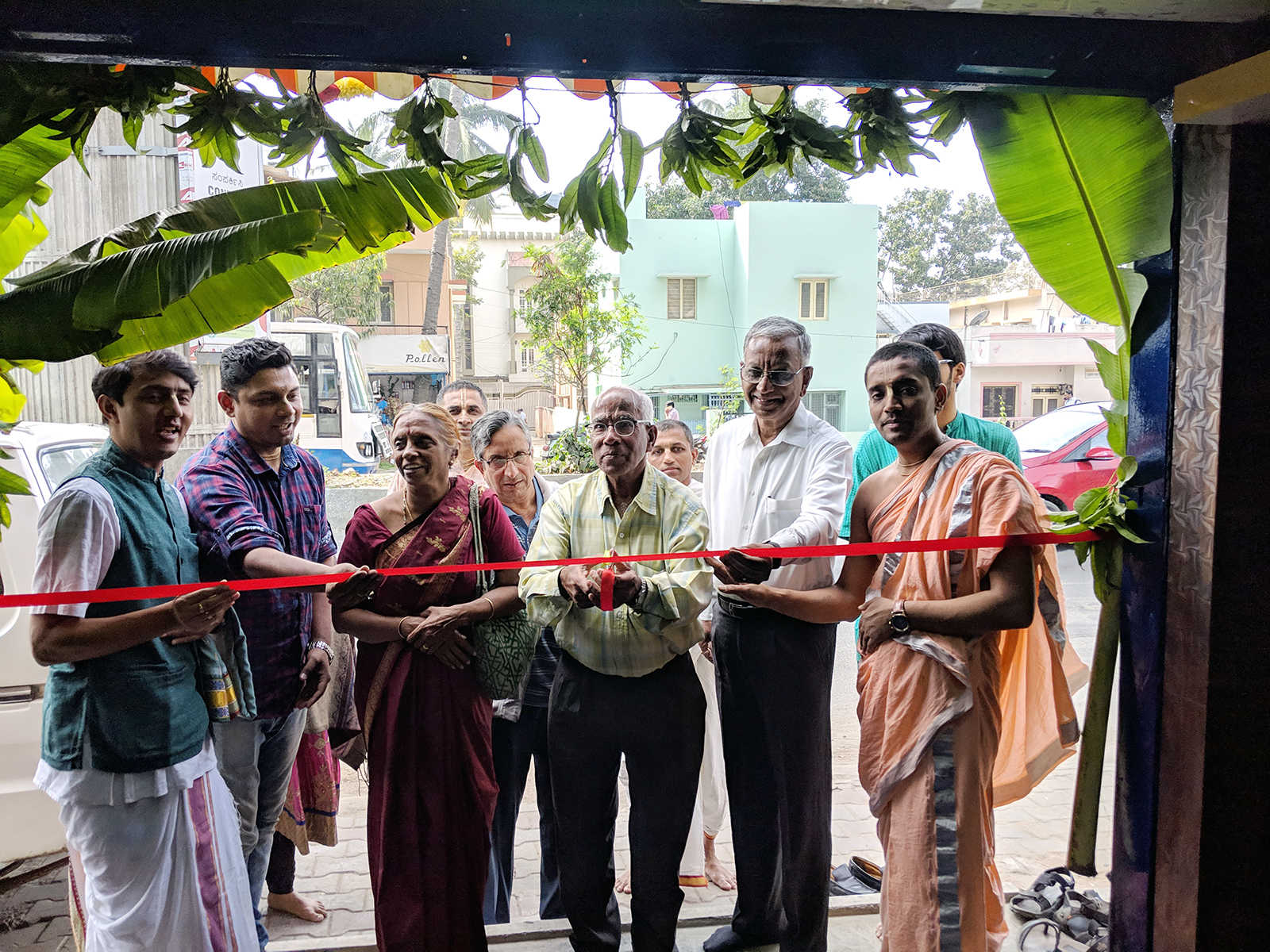 On January 21, 2019, Tirtha Yatra inaugurated its second branch office in Jayanagar, 8th Block, Bengaluru.
Ahead of the fourth year anniversary celebrations of Tirtha Yatra, the citizens of South Bengaluru and the surrounding areas have a good news for them. The second branch office of Tirtha Yatra is open and functioning from January 21, 2019 – Monday. Now our Tirtha Yatris need not travel all the way to Malleswaram for booking their yatra. Instead they can visit the branch office in Jayanagar to book a Tirtha Yatra.
As part of the inauguration, a Narasimha Yajna was performed by the devotees of the Hare Krishna Mandir, followed by the ribbon cutting ceremony by the existing Yatris of Tirtha Yatra and the arati ceremony and kirtana. A sumptuous and delicious breakfast prasadam was part of the celebrations. The event was led by Sri Agrani Krishna Dasa, Founder-CEO of Tirtha Yatra. Also present were Sri Panduranga Dasa – Co-founder of Tirtha Yatra, Sri Ananda Krishna Dasa – President of Hare Krishna Mandir, Sri Manjunath – the Vice-president of Operations and Sri Radha Ramana Dasa – Marketing Head of Tirtha Yatra.
Contact details of the branch
Sri Radha Ramana Yatras
#480/17, Sri Manjunath Swamy Towers, 45th Cross, Jayanagar 8th Block, Bengaluru 560080, Ph: +91-9811858528
Click here to view directions on the Google Map.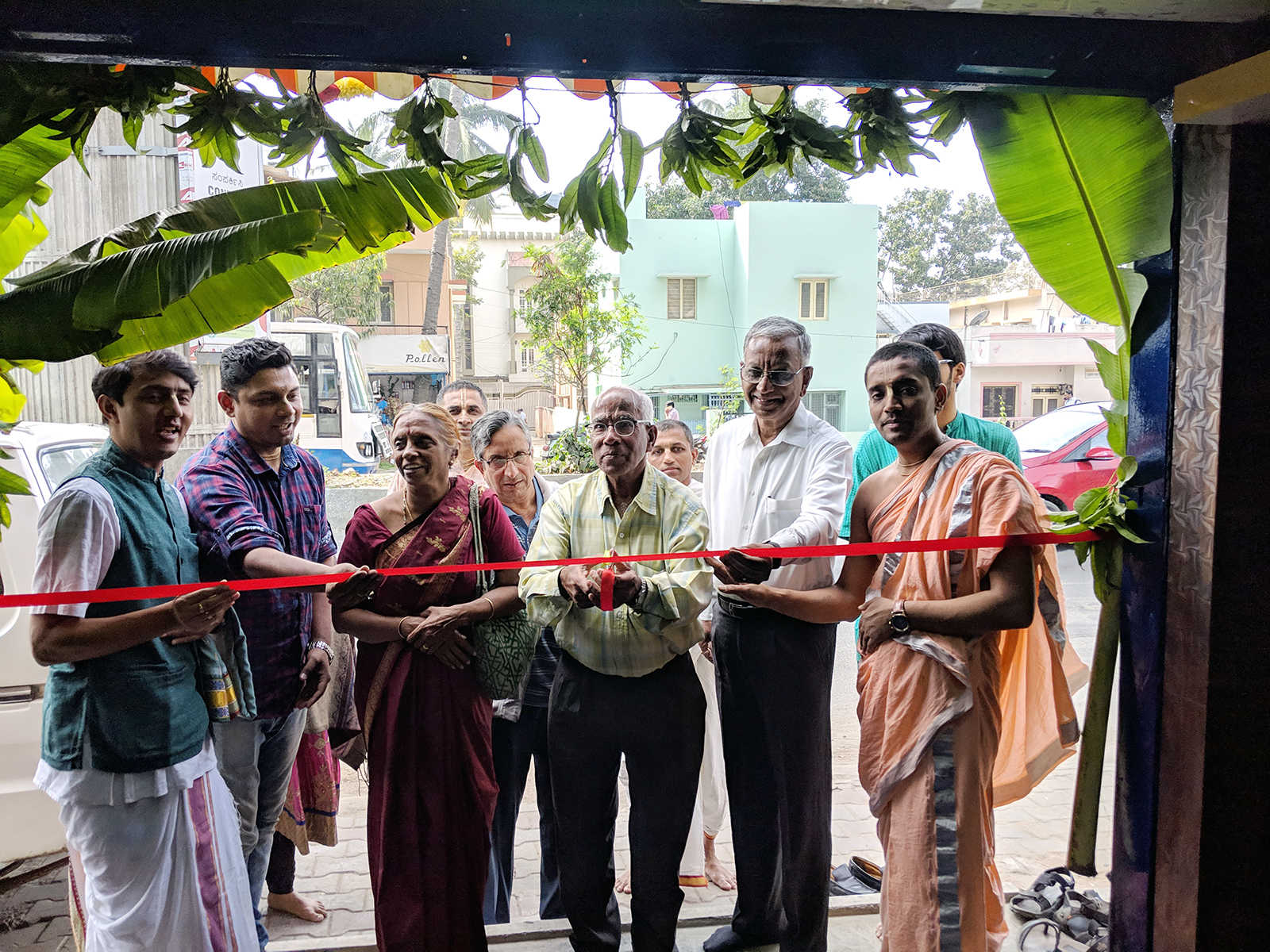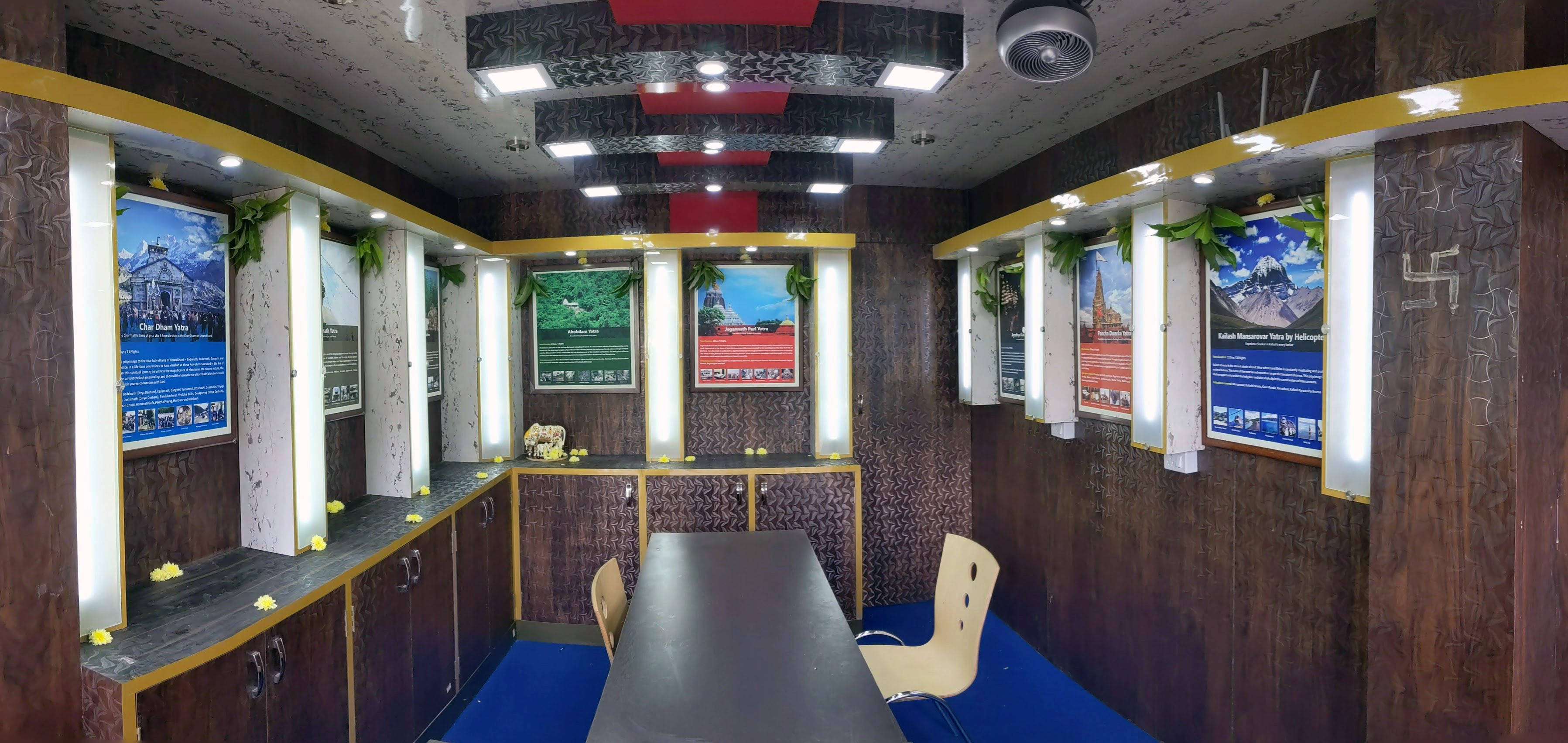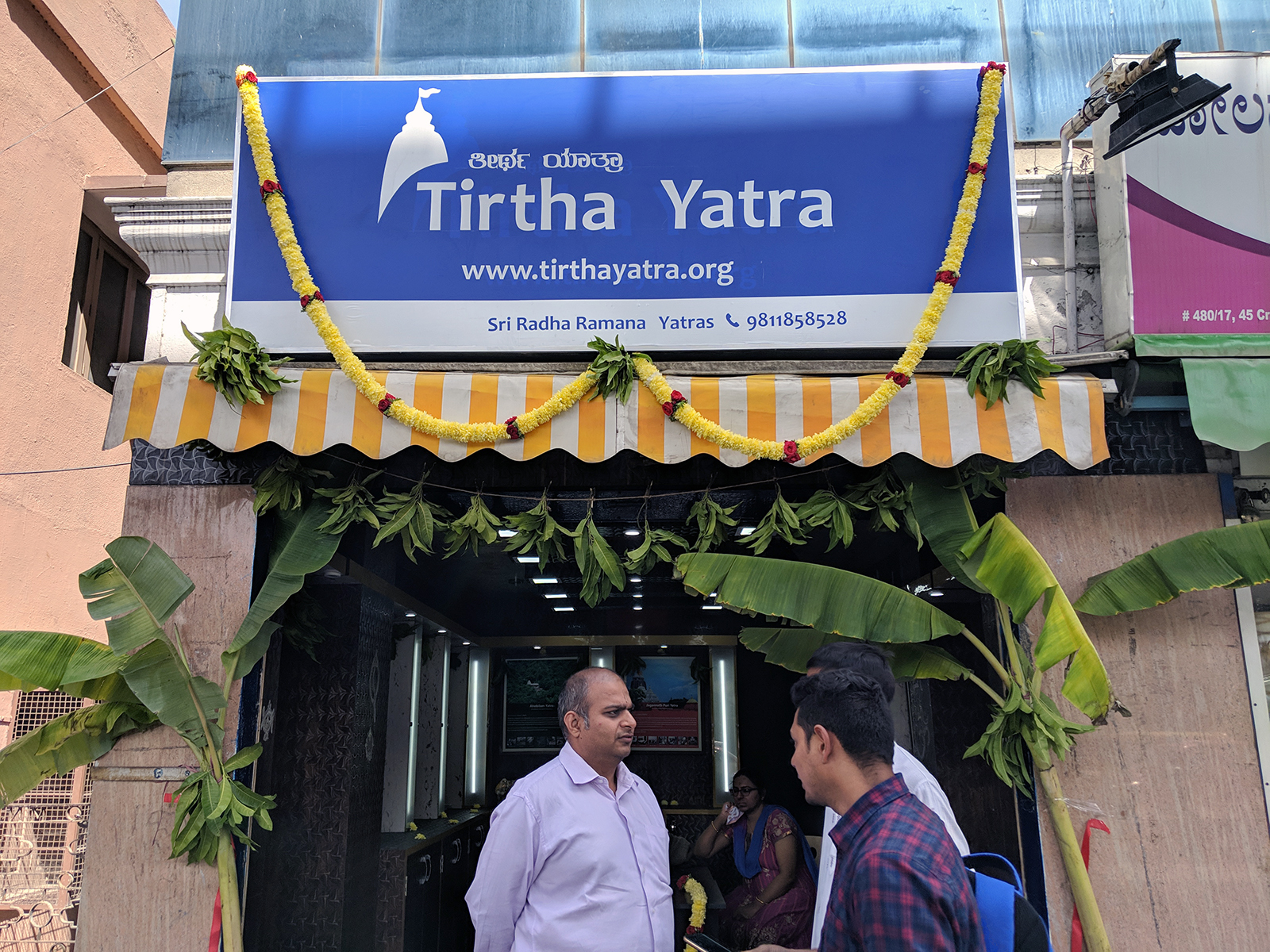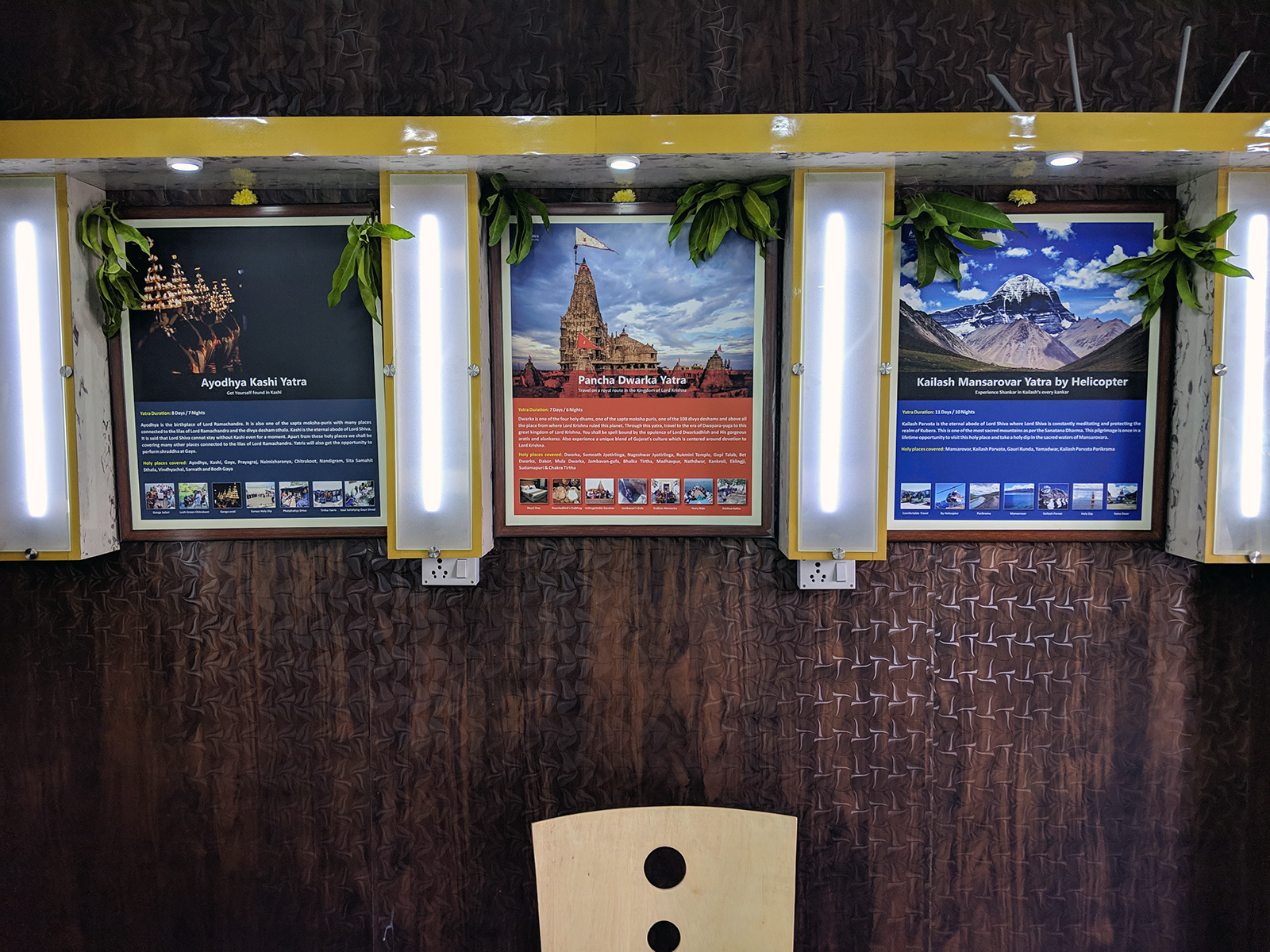 0