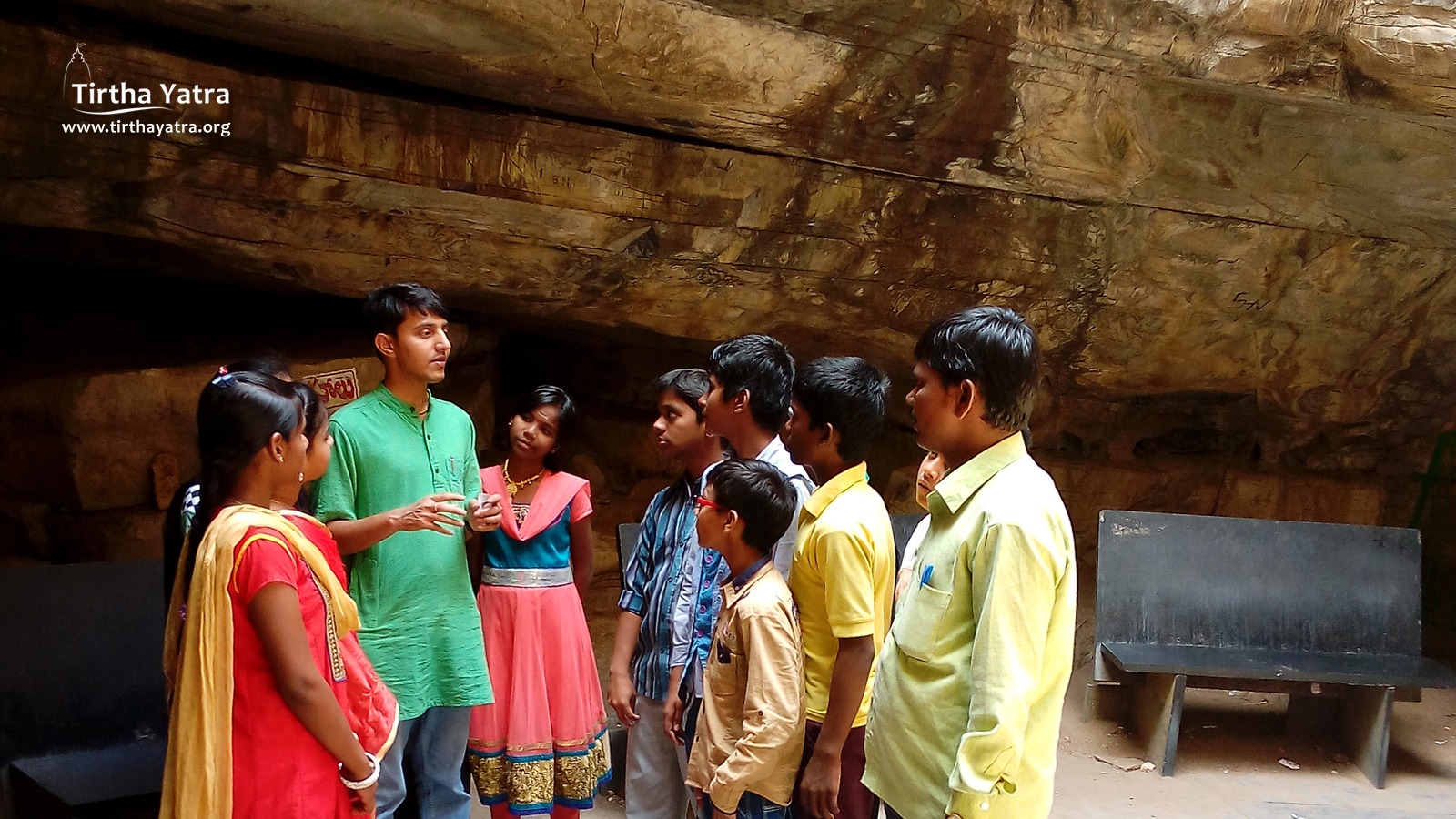 Mar 4, 2016: Tirtha Yatra organized its first education tour to Belum Caves for the children of Kasturi Institution in Kurnool, attended by 10 students.
"Children are the future of our country," is a popular saying in India and it is our responsibility that we teach our children about India's glorious heritage from past so that their future can be more responsible. In pursuit of this, Tirtha Yatra organized an education tour for the children of Kasturi High School of the Kasturi Institution in Kurnool to Yaganti and Belum Caves. The temple in Yaganti was constructed in the 15th Century by the ruler of the Sangama Dynasty named Harihara Bukka Raya of the Vijayanagar Empire. This temple stands below the yaganti caves. Beside the temple is a sacred fresh water pond. Belum caves are the second largest cave in the Indian Subcontinent. It runs 3229 meters long and is millions of years old. It is a rich source of limestone and quartz and has interesting naturally formed structures inside.
This was a one day tour and was attended by 10 students from 7th to 8th standard, 1 teacher and the principal of the school. Students were taken around the caves explaining them about the natural structures like stalactite and stalagmite and various kinds of stones, etc. The day of children was also filled with fun games and activities, making their outing a special day.
"Our intention behind introducing education tour is to expose our future leaders to the glorious heritage of India. We also intend to bring their text books to life and teach them about the great history of India through various add-on activities while on the tour. Students learn and absorb faster when they see practically. These tours will also help children easily absorb their lessons," says Agrani Krishna Dasa, the Founder-CEO of Tirtha Yatra.
"The education tour was excellent. Agrani Krishna Dasa conducted it professionally. Our students had a great time. They shall never forget this tour. Thanks once again for a great excursion. We are looking forward for more such tours in the next academic year." – Ramesh Kasturi, Managing Director, Kasturi English High School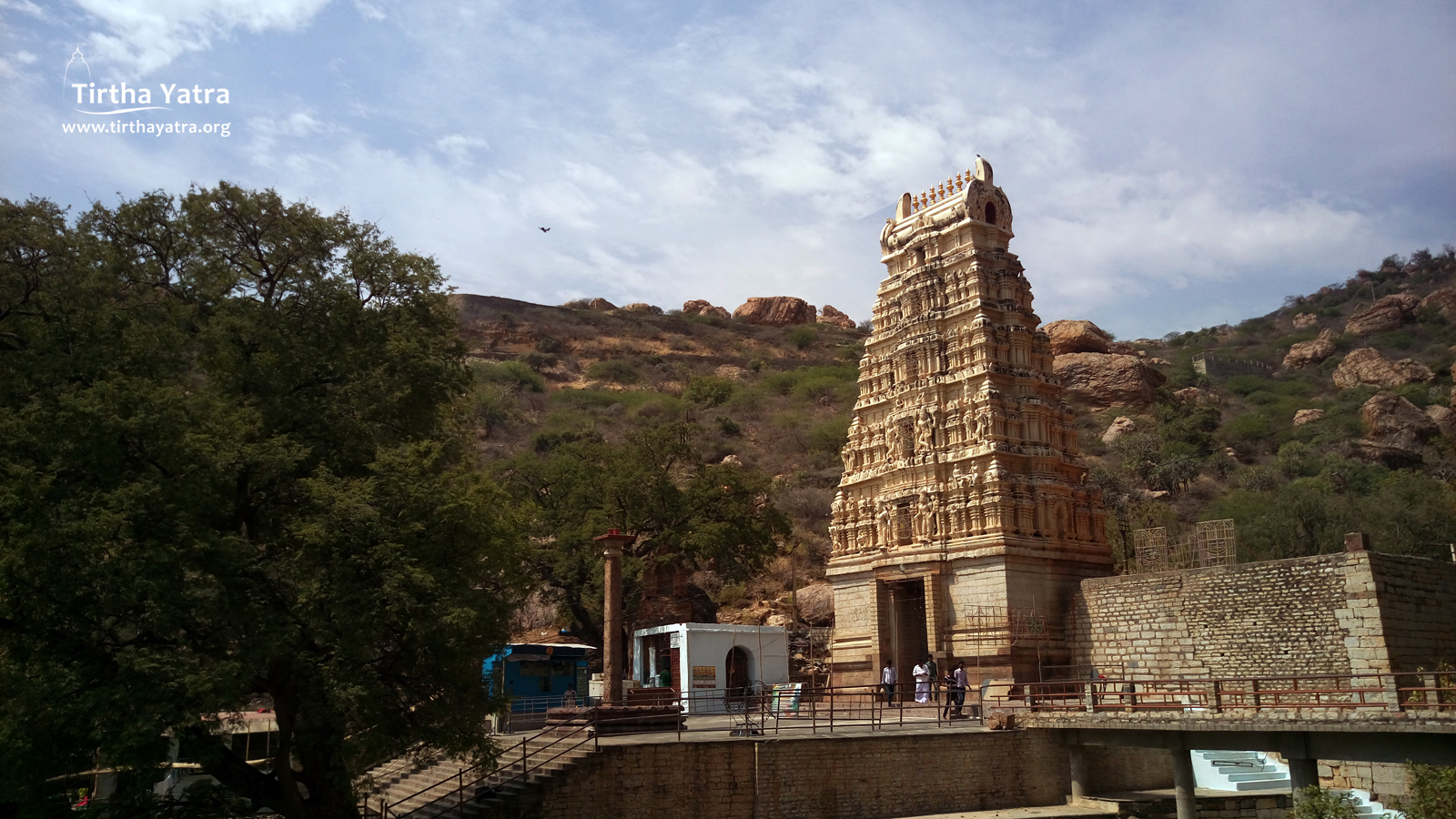 Sri Uma Maheshwara Temple in Yaganti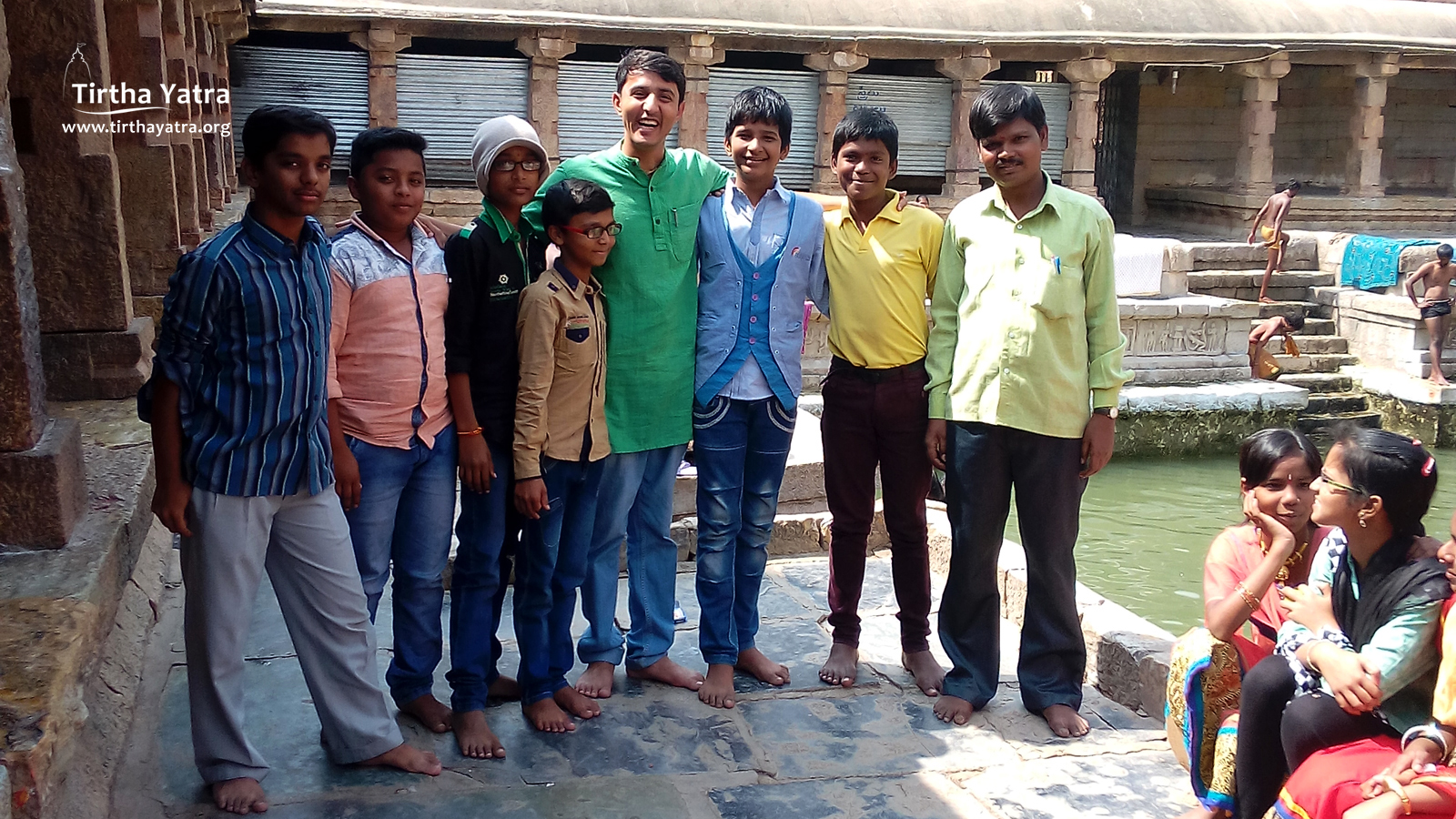 On the banks of Pushkarini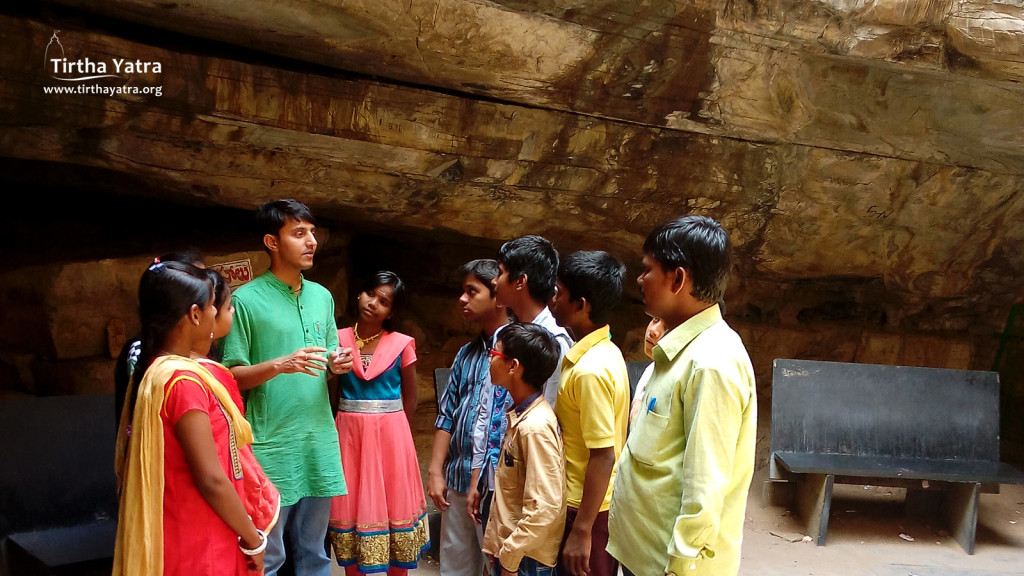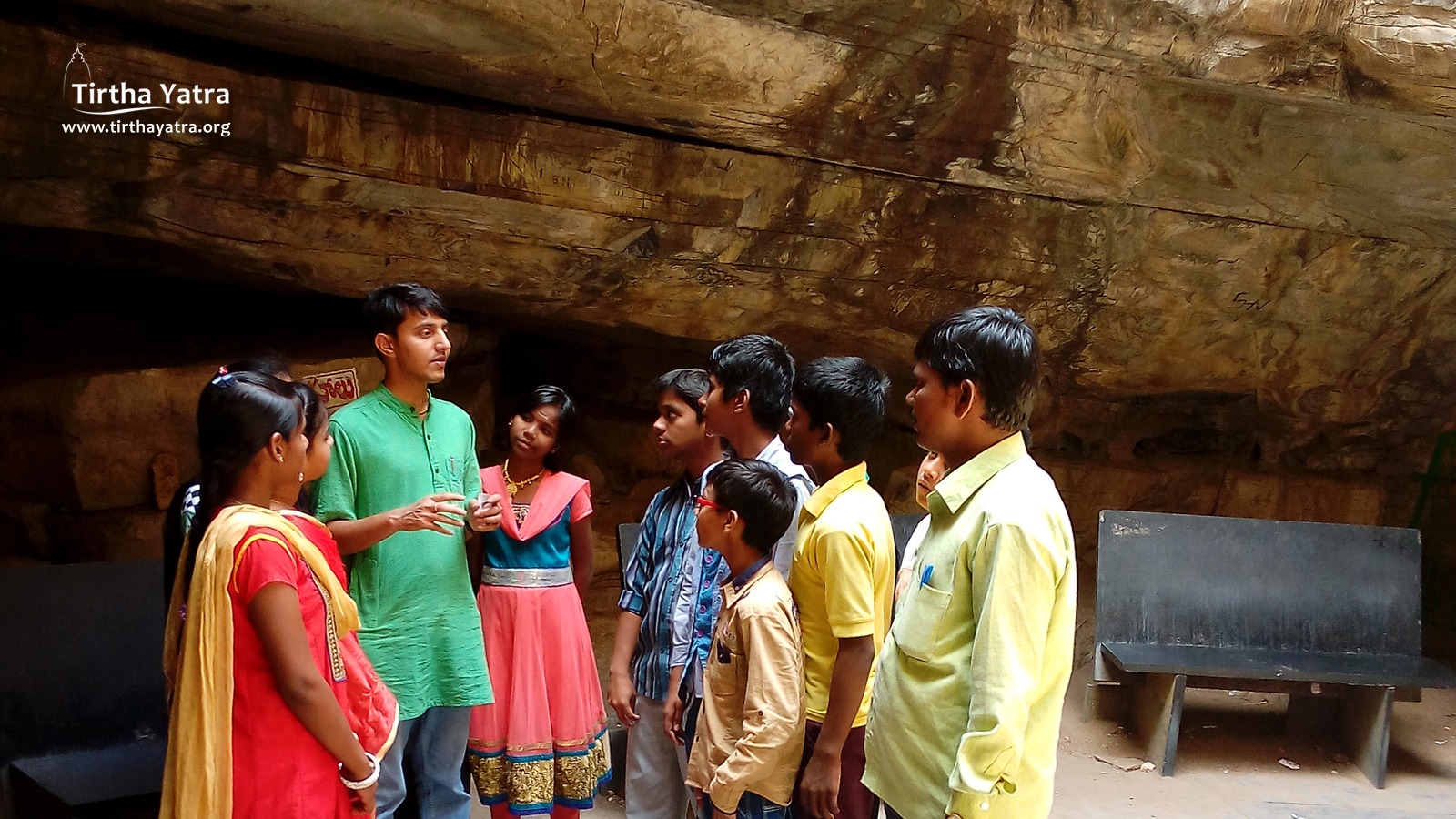 Narrating the history of Belum Caves to students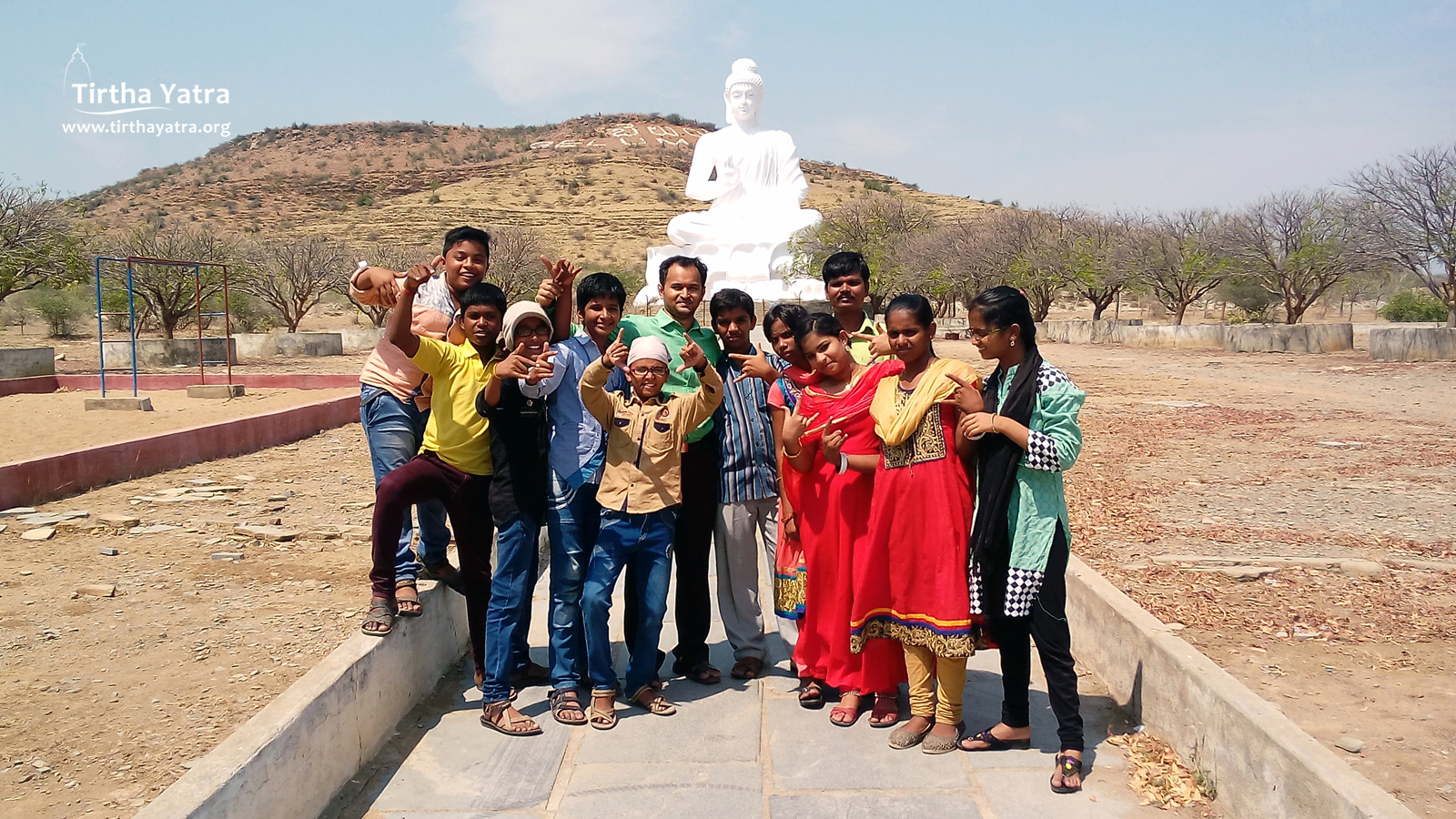 Posing in front of Buddha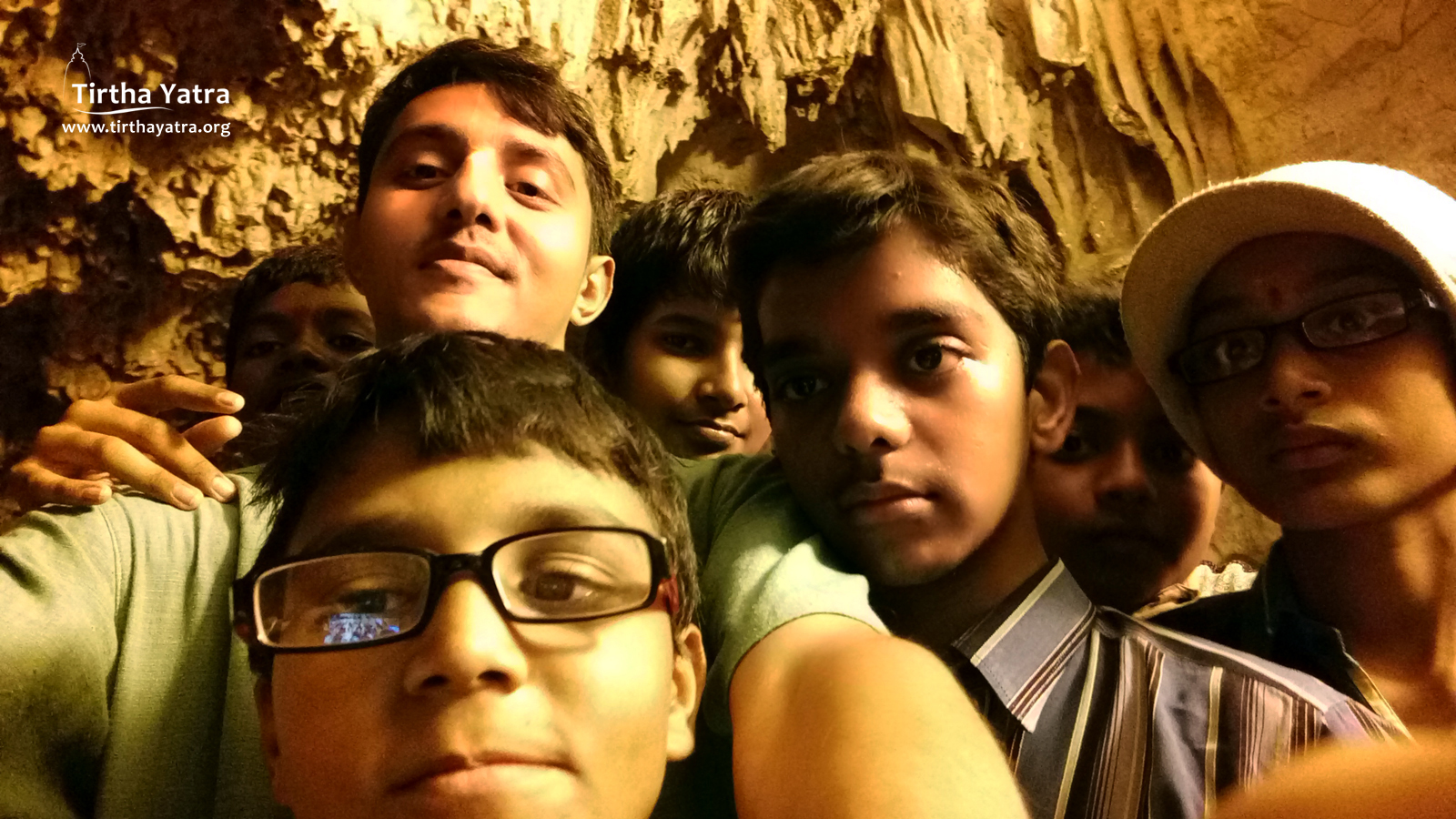 Selfie with the students
0