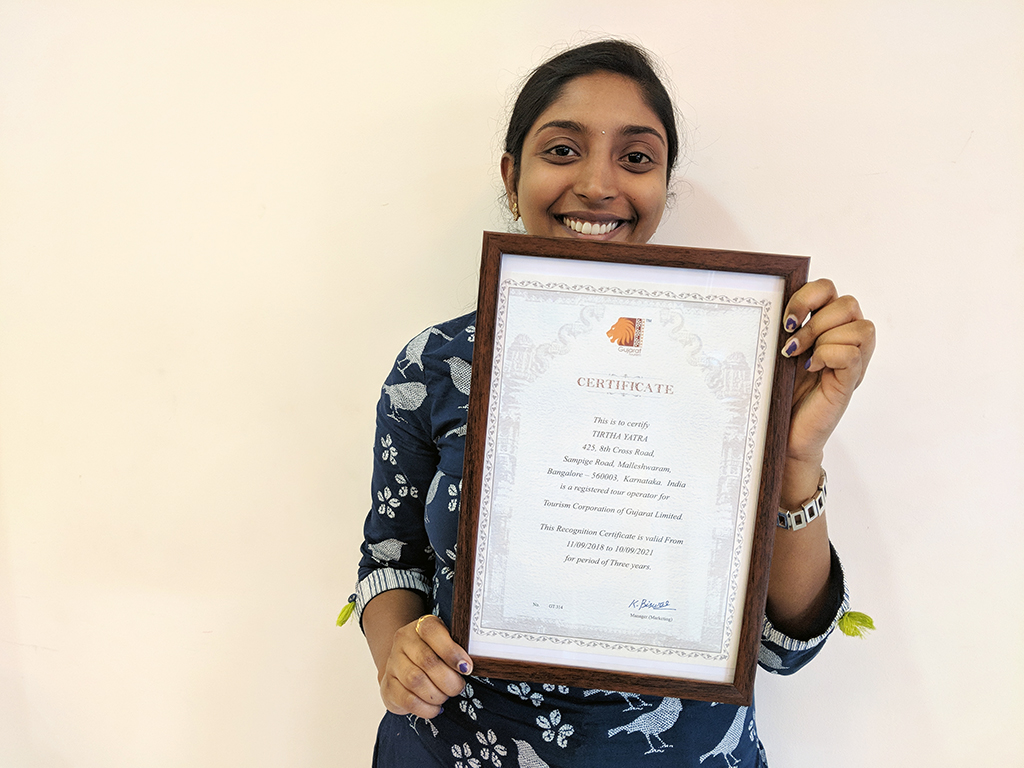 Tirtha Yatra gets recognition from the Tourism Department of Gujarat for its outstanding Pancha Dwarka Yatras.
Recently, the department of Tourism of the Government of Gujarat recognized Tirtha Yatra for its spiritually memorable and outstanding Pancha Dwarka Yatras. Tirtha Yatra is now a registered tour operator with the Government of Gujarat, authorized to promote Gujarat Tourism.
Tirtha Yatra launched its first Pancha Dwarka Yatra in October 2016 with just 1 tour a year with a vision of Sri Krishna Charitra Yatra – tour based on Lord Krishna's life. By the end of 2018, the pilgrimage tourism company has already been conducting 7 yatras a year and endorsed as the most preferred tour operator for the Pancha Dwarka Yatras, of course along with the other yatras. Offering one of the best spiritual experiences to the yatris, bundled with the world class facilities and amenities, have taken Tirtha Yatra to the extent of pioneering this Pancha Dwarka Yatras in the country.
This recognition is due to the ever-increasing quality of the yatras and the persistent standard of quality in the services provided during the yatras. And most importantly due to the immense support of our yatris who have experienced these well-knit yatras and have had an unforgettable moment of their life.
What are you waiting for? Come and join our Pancha Dwarka Yatras and experience it yourself. Click here to reserve your seat.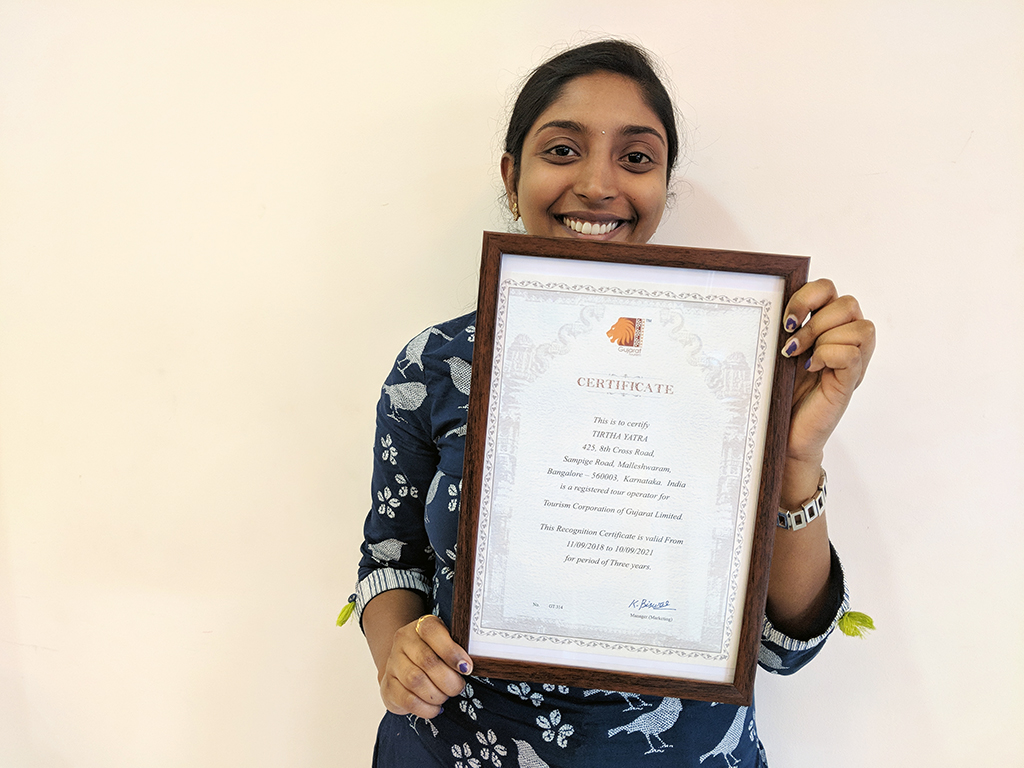 2