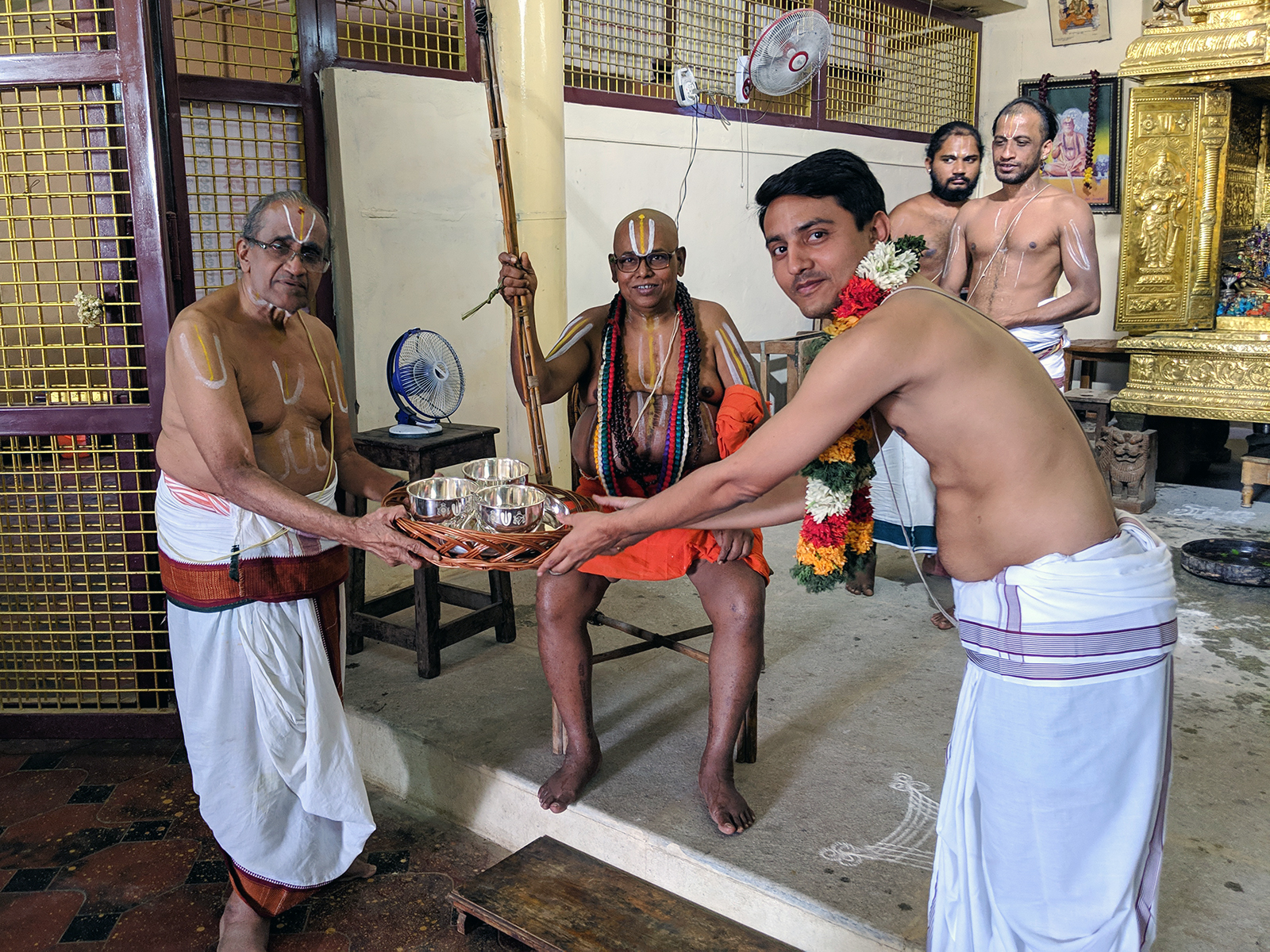 On the auspicious occasion of the annual Brahmotsavam Festival at Ahobilam, Tirtha Yatra's team was blessed by His Holiness Srivan Sadagopan Sri Ranganatha Yatheendhra Mahadesikan Jeeyar – the 46th Jeeyar of the Ahobilam Mutt.
His Holiness appreciated the efforts of Tirtha Yatra in conducting the Ahobilam Yatras every month for last four years and thus making its humble attempt to establish Ahobilam as a major pilgrimage centre.
During a special meeting with His Holiness, Tirtha Yatra's team proposed development programs in Ahobilam to facelift this pilgrimage centre and revitalize the religious tourism in the holy town. His Holiness approved the development plan with his blessings. Sri Sadagopan Sampath, the GPA of Ahobilam Mutt presided the meeting and the further discussions.
Sri Agrani Krishna Dasa, the Founder-CEO of Tirtha Yatra also gifted a silver pancha-patra and a silver plate to the temple of Sri Varaha Narasimha – one of the Nava Narasimha Temples.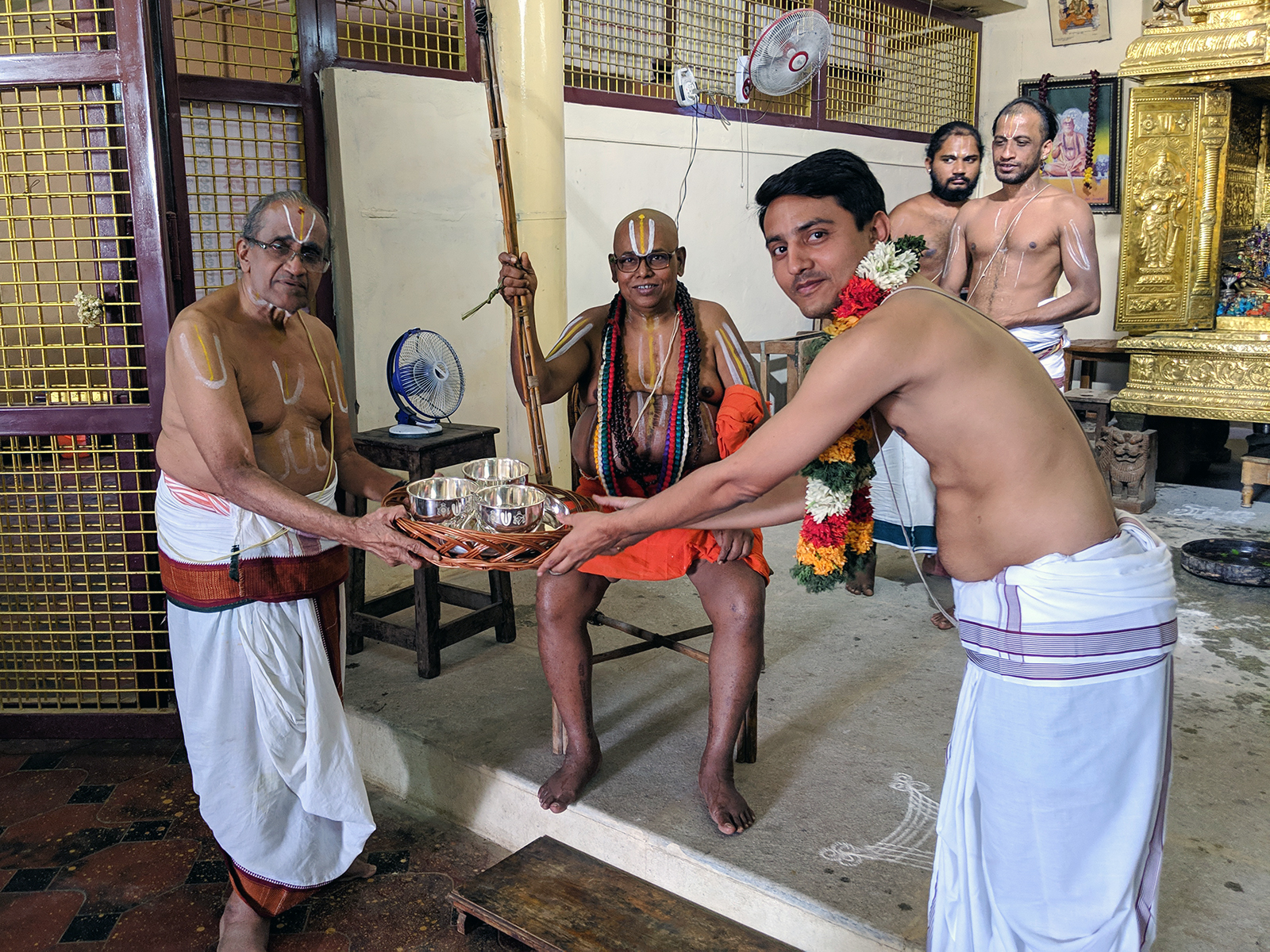 Sri Agrani Krishna Dasa gifting the silver pancha-patra set to Sri Sadagopan Sampath on behalf of His Holiness 46th Azhagiaysingar of Ahobilam Mutt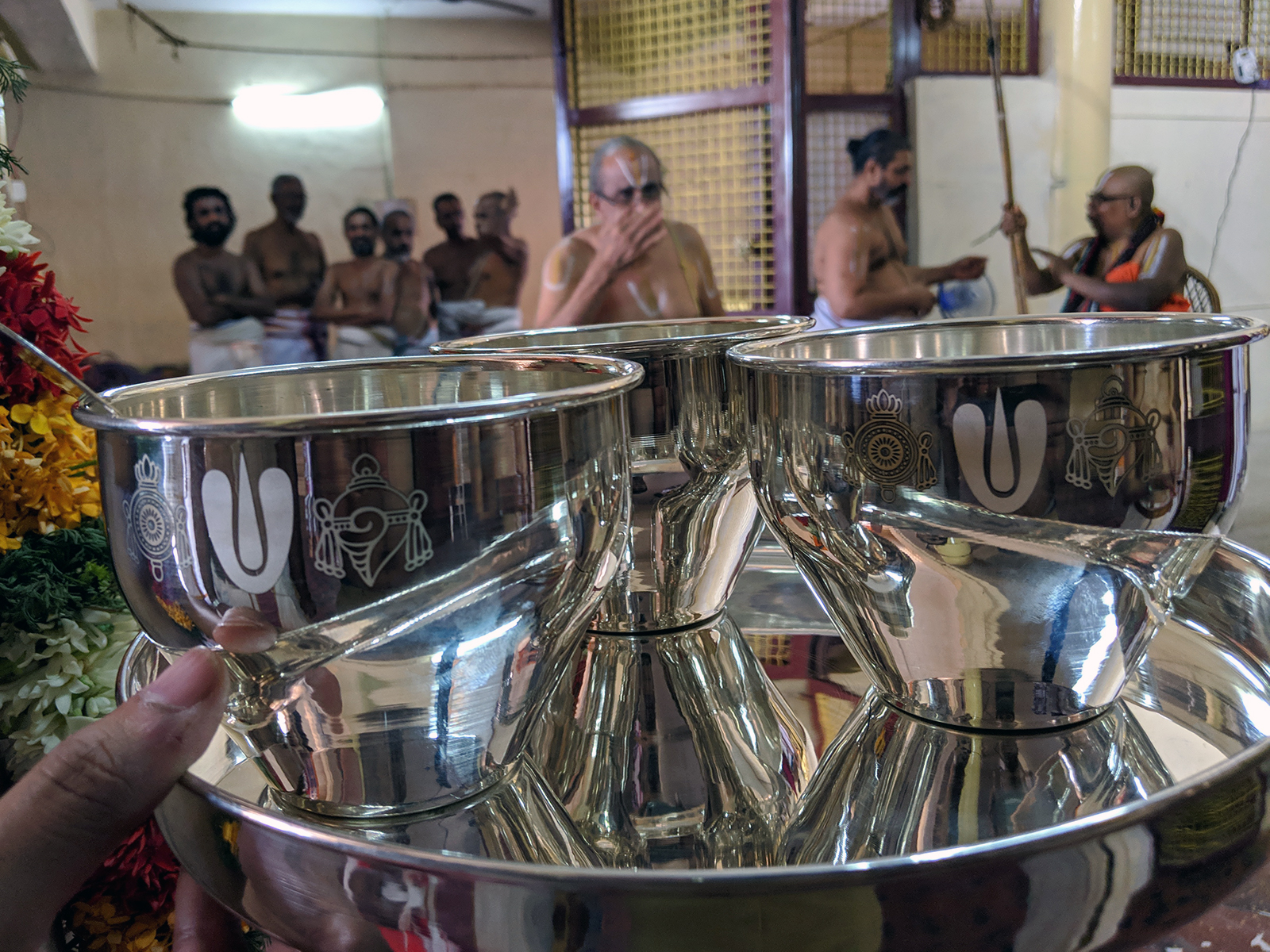 0