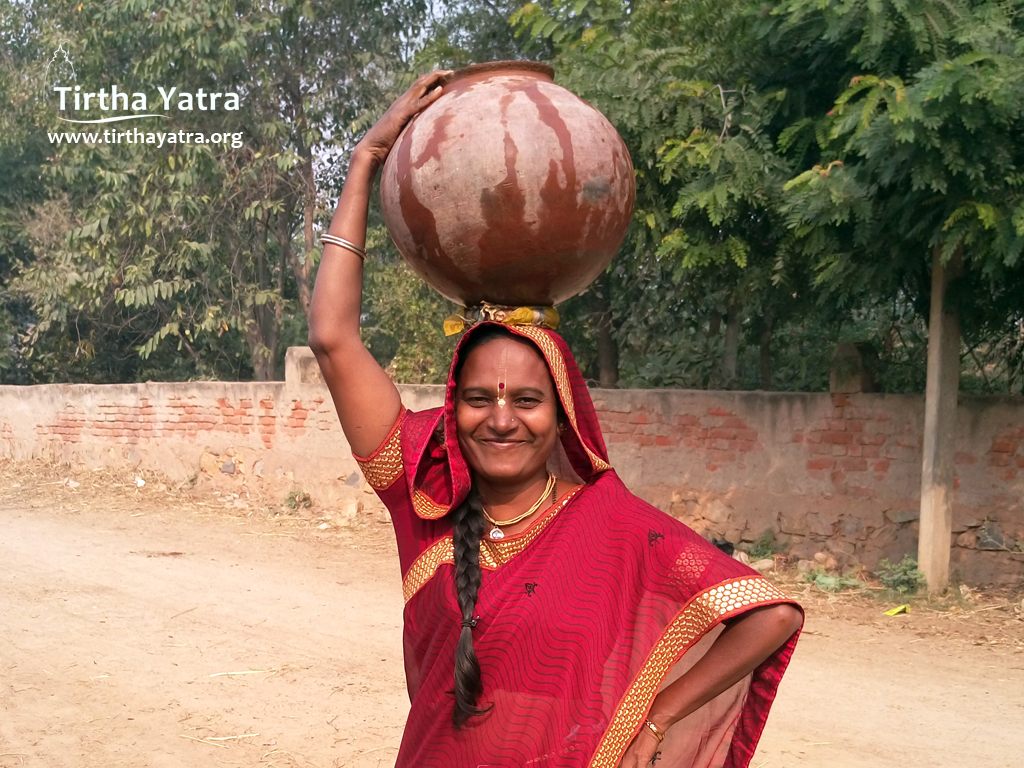 Tirtha Yatra celebrates the Vrindavana Prakasha Mahotsava by reviving the age old Vraja Chaurasi Kos Parikrama performed by Sri Chaitanya Mahaprabhu Himself.
The year 2015 marks the 500th anniversary of Sri Chaitanya Mahaprabhu's advent to Vraja. Sri Chaitanya Mahaprabhu visited Vraja in the year 1515. He inaugurated the Vraja Mandala parikrama by going around the twelve sacred forests of Vraja. Since then devotees have been performing the parikrama. Eventually this parikrama was lost. It was revived by Srila Bhaktisidddhanta Saraswati Thakura. Following in his footsteps this parikrama is currently being conducted by various organizations like ISKCON, Gaudiya Math, etc. However many devotees miss places only because they are unable to find them or they don't want to visit them while on parikrama. In this pursuit places have been forgotten.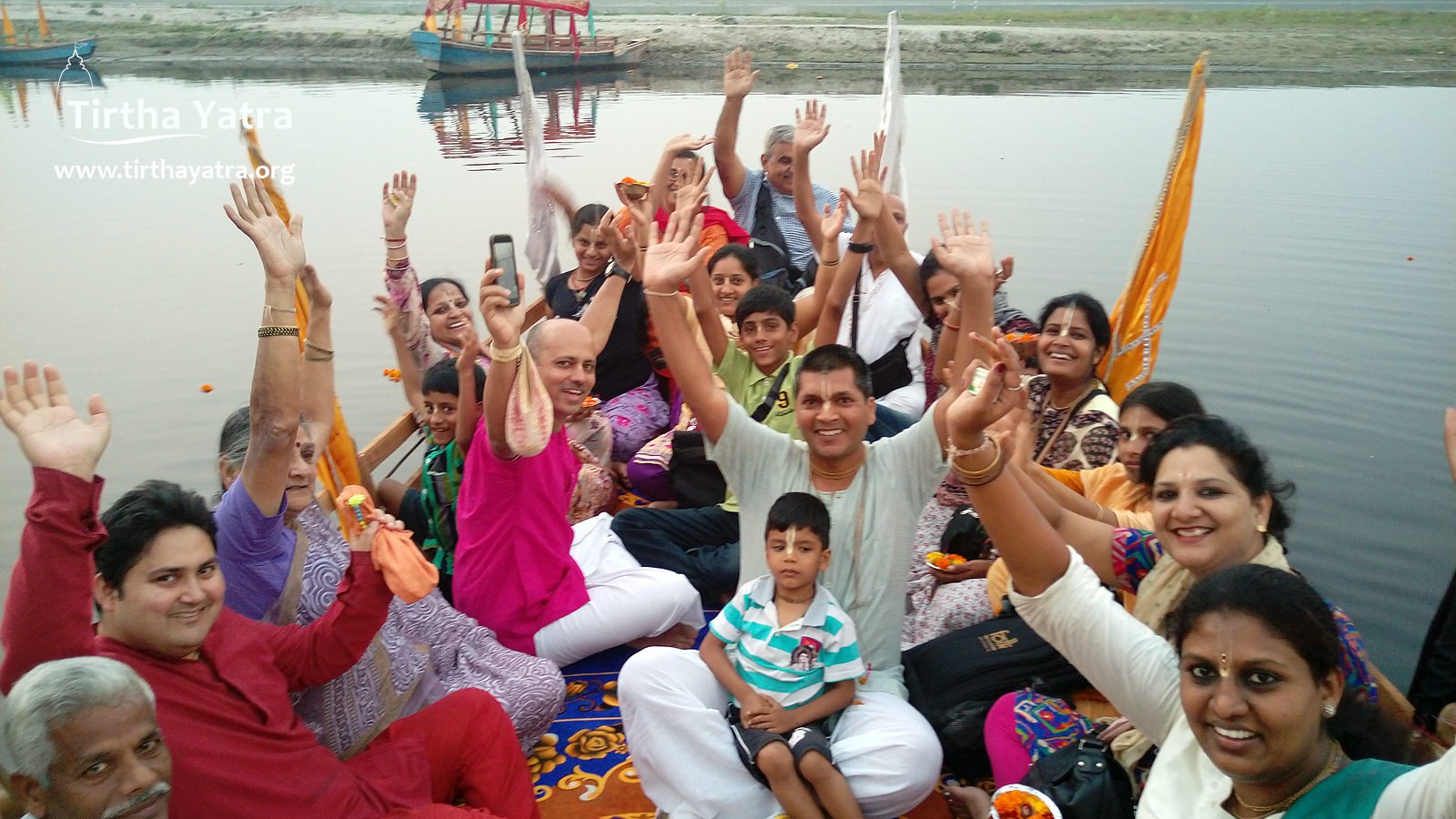 Tirtha Yatra took a herculean task of reviving this age old parikrama by visiting the holy places in the Vraja Mandala area which are very less frequently visited by the devotees and some being unknown to the devotees, apart from the major places which are regularly visited. The project included a well-done research as per the authoritative books by devotees.
The Vraja Mandala tours were conducted in two stages and were attended by 50 devotees. The first tour consisted of a visit to a very few places like Vrindavana, Govardhana, Nanda-gaon, Gokul, Raval, Barsana, etc. And the second tour was a Vraja Mandala parikrama by vehicle. Through these tours Tirtha Yatra not only wants to give Vrindavana to people in general but also educate them about the importance of the holy land Vrindavana. These tours are based on a theme especially developed by Agrani Krishna Dasa, Founder-CEO of Tirtha Yatra, who himself hails from Vraja. Through these themes, Agrani Krishna Dasa recreates an atmosphere to make you live through the pastimes of Krishna when you visit these holy places. The tours directed by him are not just any tours but a lifetime experience of Vrindavana.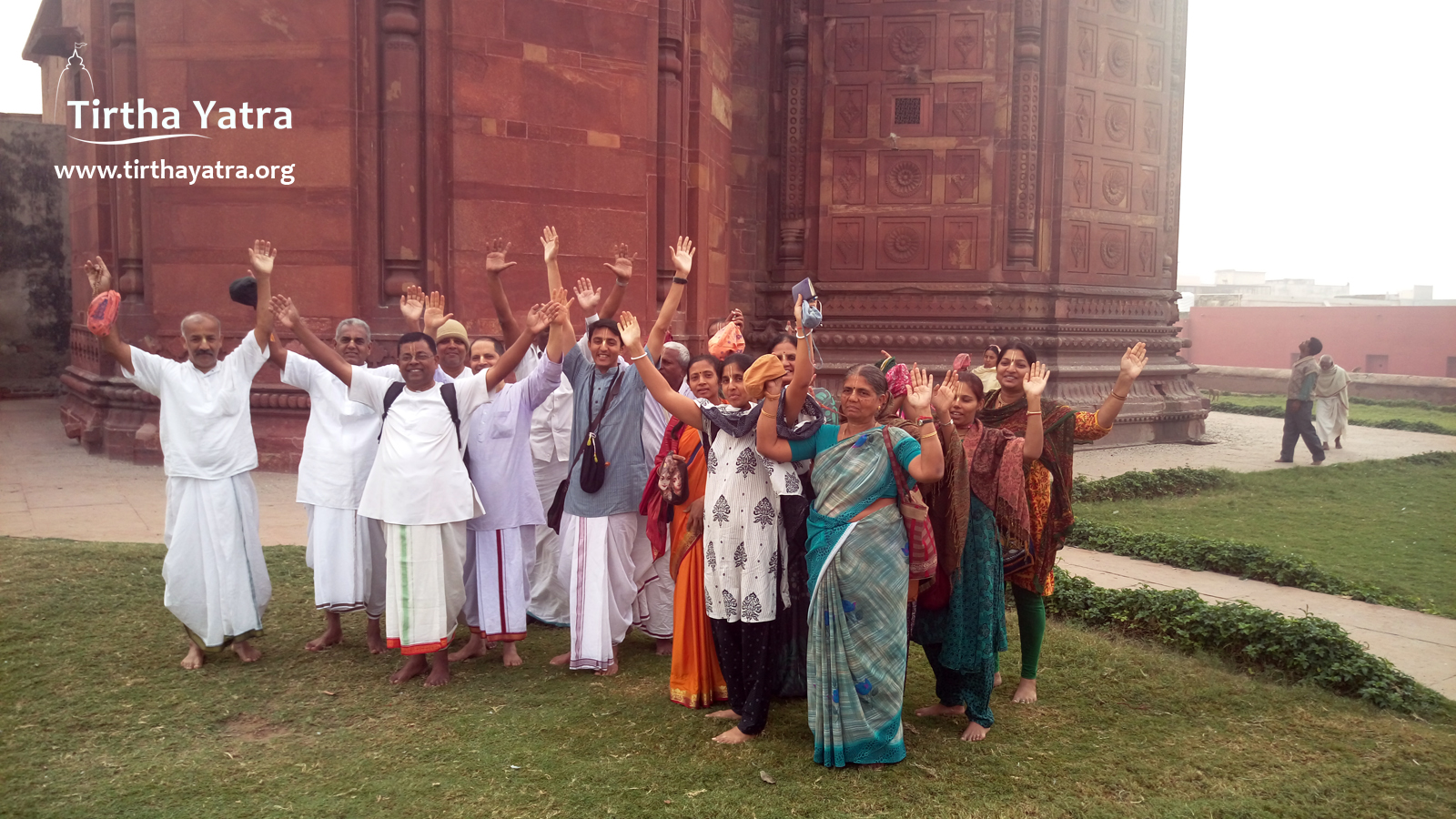 Following are the testimonials of yatris who were part of these tours:
This is one of my greatest experiences of a spiritual journey. It cannot be described in words. I lost my heart in Vrindavana. – Bijaya Naya, Retired IAF Officer
This tour was simply awesome and has left me craving for more yatras like this. It was the most blissful divine experience ever. It was neatly planned; daily schedule with sumptuous and tasty prasadam. This yatra has brought me closer to Lord Krishna. Overall the yatra was absolutely wonderful and amazing which was accompanied with kirtanas, satsang and pastime renditions. – Varsha Ramanna, Senior Engineer, Bosch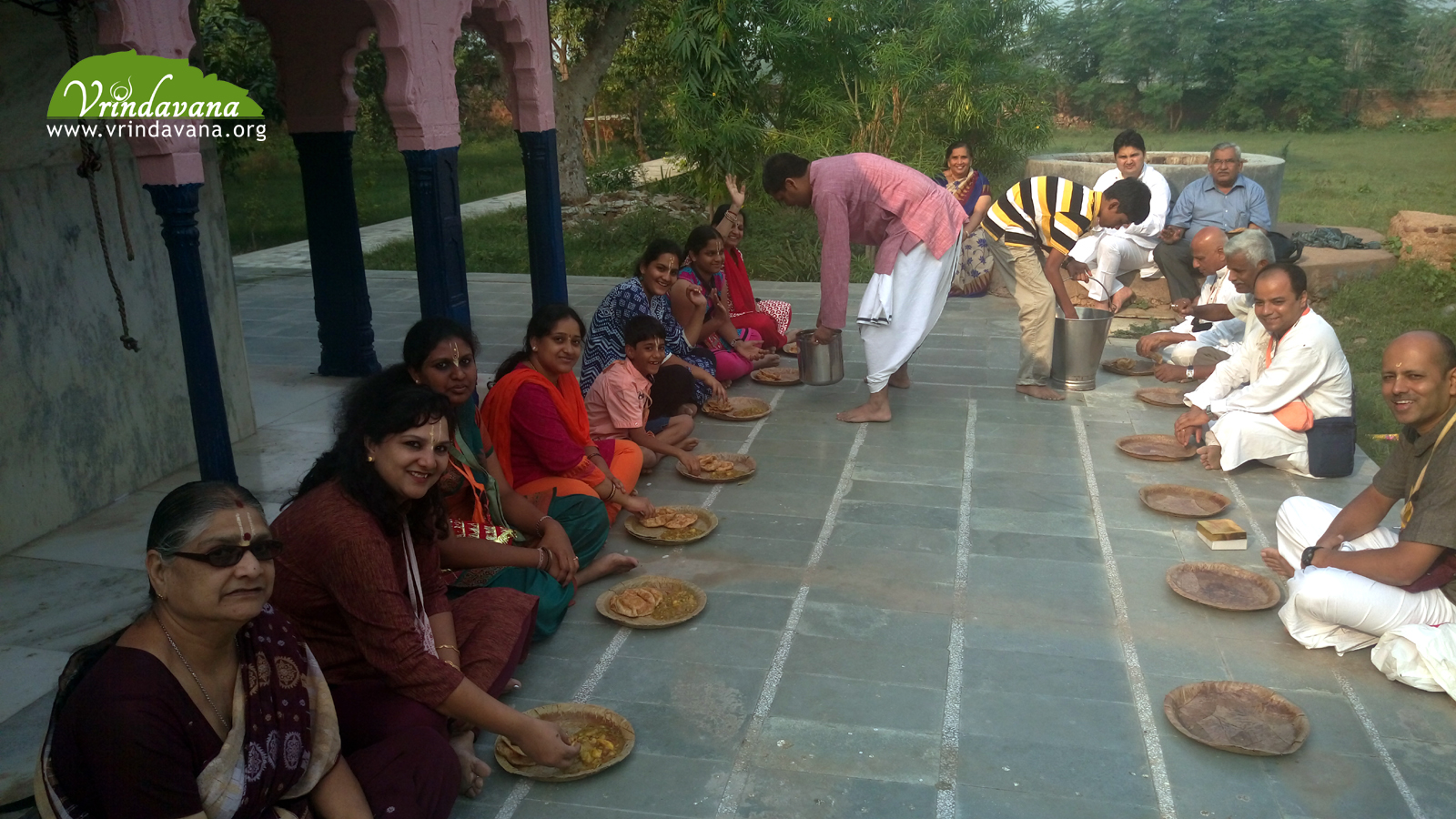 I could get the best taste of Vrindavana on my first visit to this holy place. It will be memorable as it brought me 100 steps closer to God. – Anjana, Manager, IBM
I enjoyed each and every single day and I will cherish this forever. It was a fantastic experience. – Reeti Ram, Student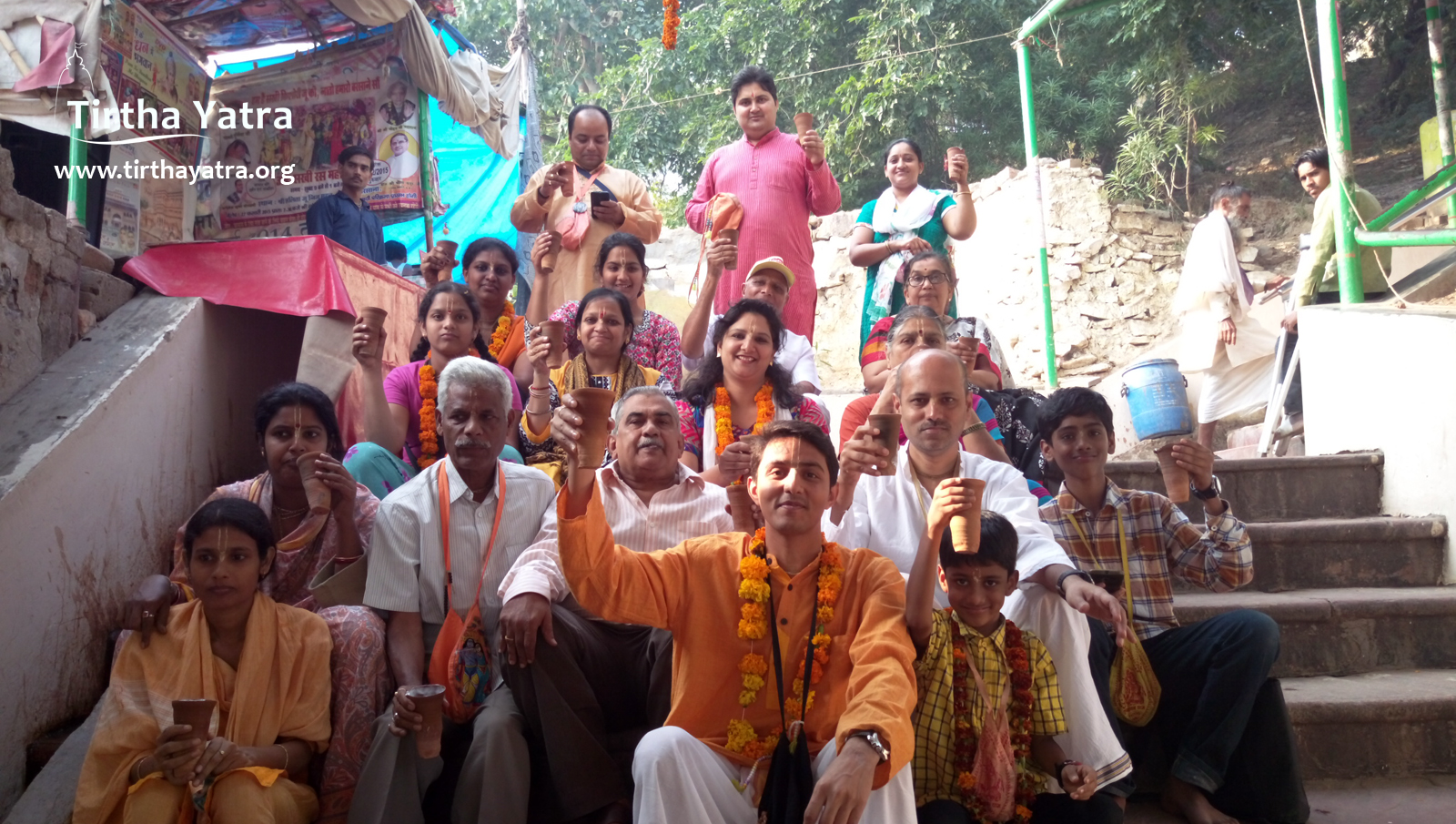 It was a very good experience. I am very happy to see the places with detailed explanations. Getting maha-prasadam is the luckiest thing. Experiencing local fruits, sweets and food was awesome. Devotees' association was superb. Thank you very much for grouping devotees to relish good times of their life and to make their dream come true. – Savitha, Housewife
It was a very nice experience. This was my first time in Vrindavana. I liked the food and the trip arrangement. It was a wonderful atmosphere. – Rajib Chakraborty, Mantri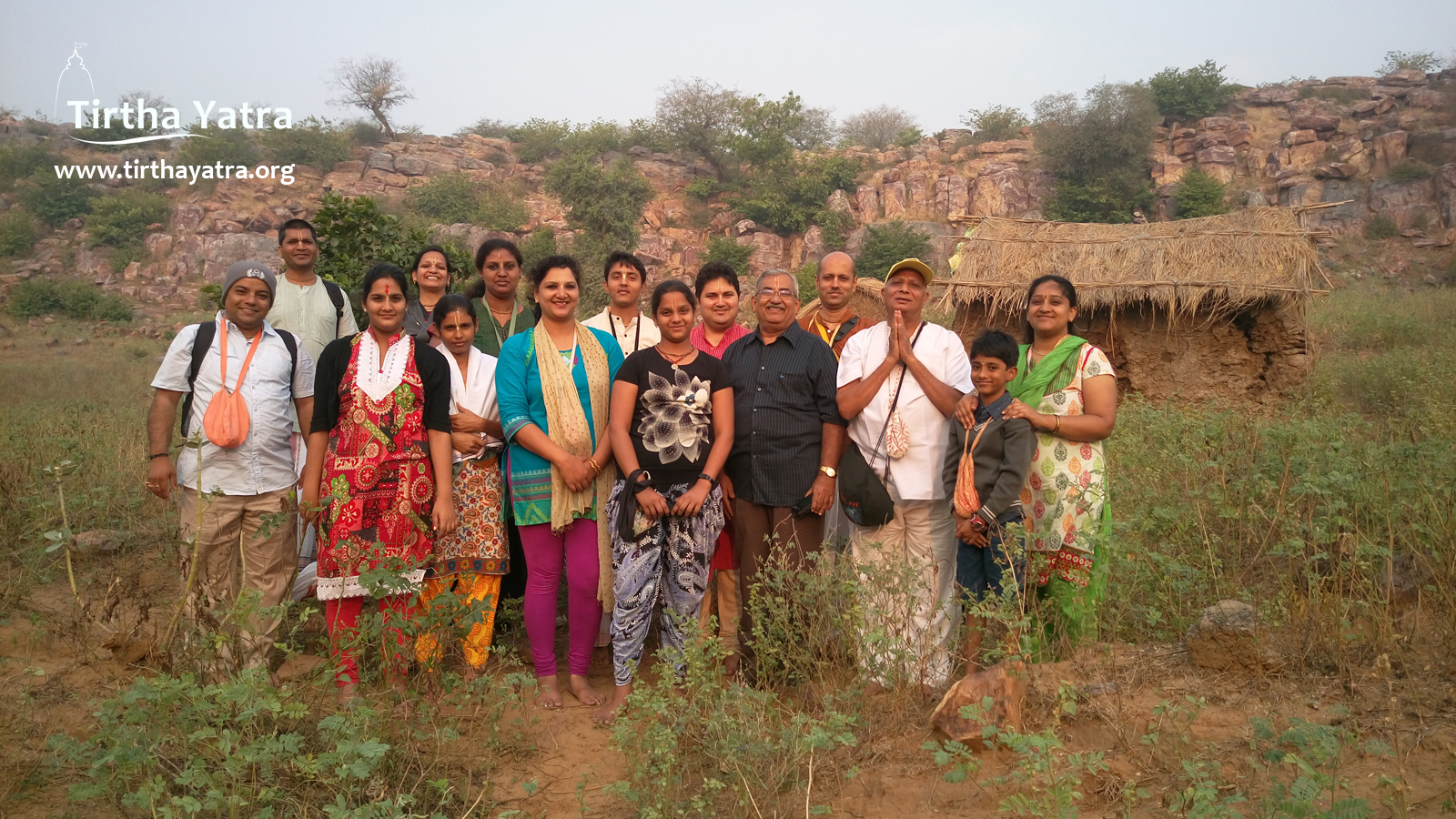 The whole tour was meticulously planned and executed with timeliness. All the yatris were very helpful and cordial. The yatra director managed the whole tour with important tips on do's and don'ts.  – Umesha Prabhu, Retired Senior Executive, RBI NABARD
It was an excellent experience. Kudos to your team for the planning and the hardwork. – Uttam Patel, Retired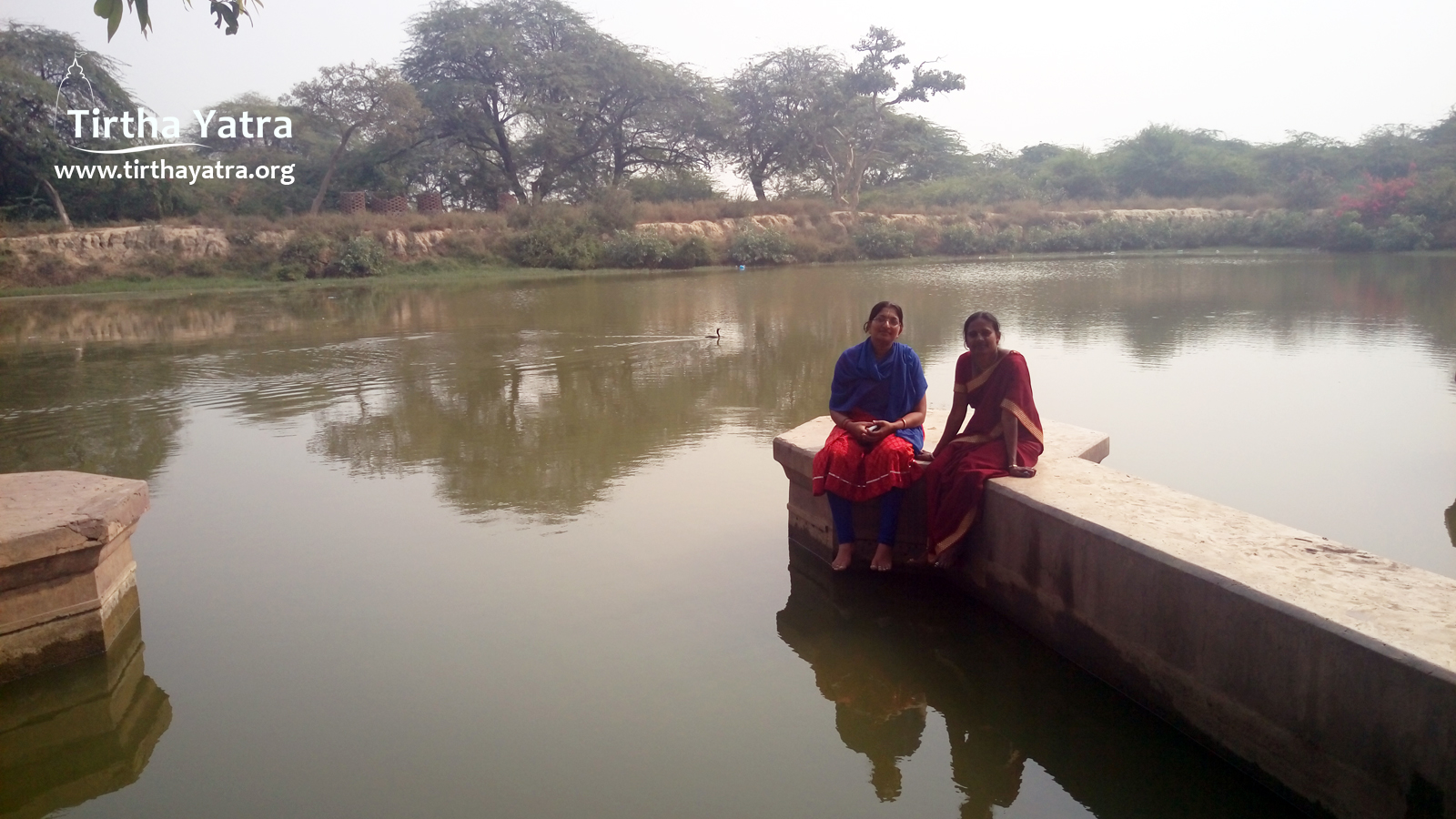 The experience was very nice. It was super excellent and wonderful. – Vishnu, Student
It was a very memorable experience in all respects. I will definitely join the next Vrindavana trip. – Upendra Chaurasia, Engineer
It's been a memorable trip. The purpose of this trip was met. I look forward to have more Tirtha Yatras in the future. – Subhro Banerjee, Service
Satsang was excellent. Visit to the limited places is must to have an elaborate knowledge which was so diligently executed by Tirtha Yatra. – Gangadhar, Engineer, Bosch
The administration was really wonderful. When I am leaving, I am having a sentimental feeling while leaving Vrindavana i.e., I am feeling sad to leave Vrindavana. You have conducted this pilgrimage so well. I look forward for more such trips to the holy places in India. Thank you. – Rohith G, Student
It was a very good experience. I have already started missing Vrindavana. I am looking forward for the next year visit to Vraja Mandala. Prabhuji, you have helped us a lot by getting to know many places here. Thanks a lot. – Jamuna A R, Housewife
It was the best experience for us. We are looking forward for the next year Karthik Vrindavana tour like how we have been waiting every year. – Diptimoi Chaurasia, Housewife
Excellent food, travel and the stay arrangement! I had an excellent tour with real devotion to Lord Krishna and Radha. – Geetha Prabhu, Housewife
2