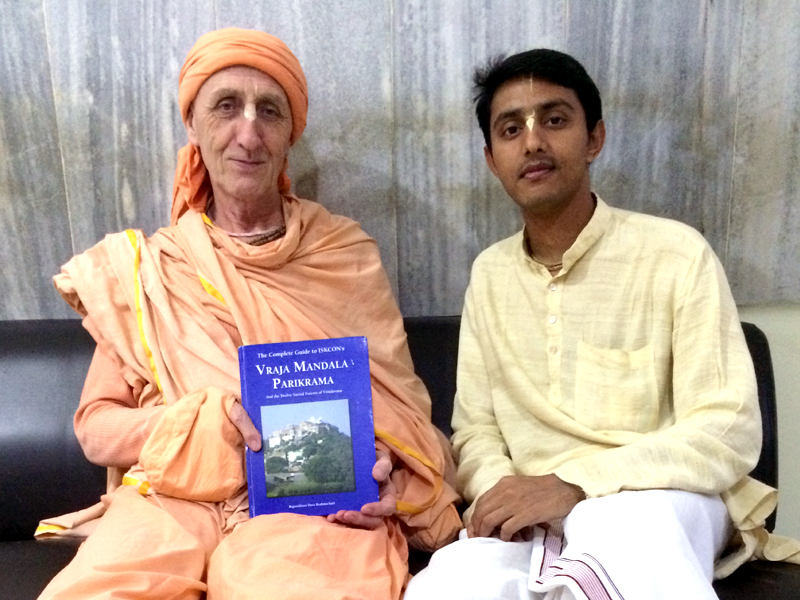 Tirtha Yatra is glad to announce that His Grace Sri Rajashekhara Dasa Brahmachari shall be the adviser for the upcoming tours conducted in Vrindavana and the Vraja Mandala area.
His Grace Sri Rajashekhara Dasa Brahmachari is the disciple of Swami Srila Prabhupada, the founder-acharya of International Society for Krishna Consciousness. He has been serving in ISKCON since 1972. Apart from his service in ISKCON, he is known as an author of the most authentic and the accurate guide book on Vraja Mandala Parikrama. His guide book has been well received by the institutions like ISKCON, Gaudiya Math, etc. He has also authored books on Radha Kunda, Govardhana, Vrindavana and various other subjects.
Tirtha Yatra will also take up projects under the guidance of Sri Rajashekhara Prabhu. To name a few is the translation of his books into other languages.
0