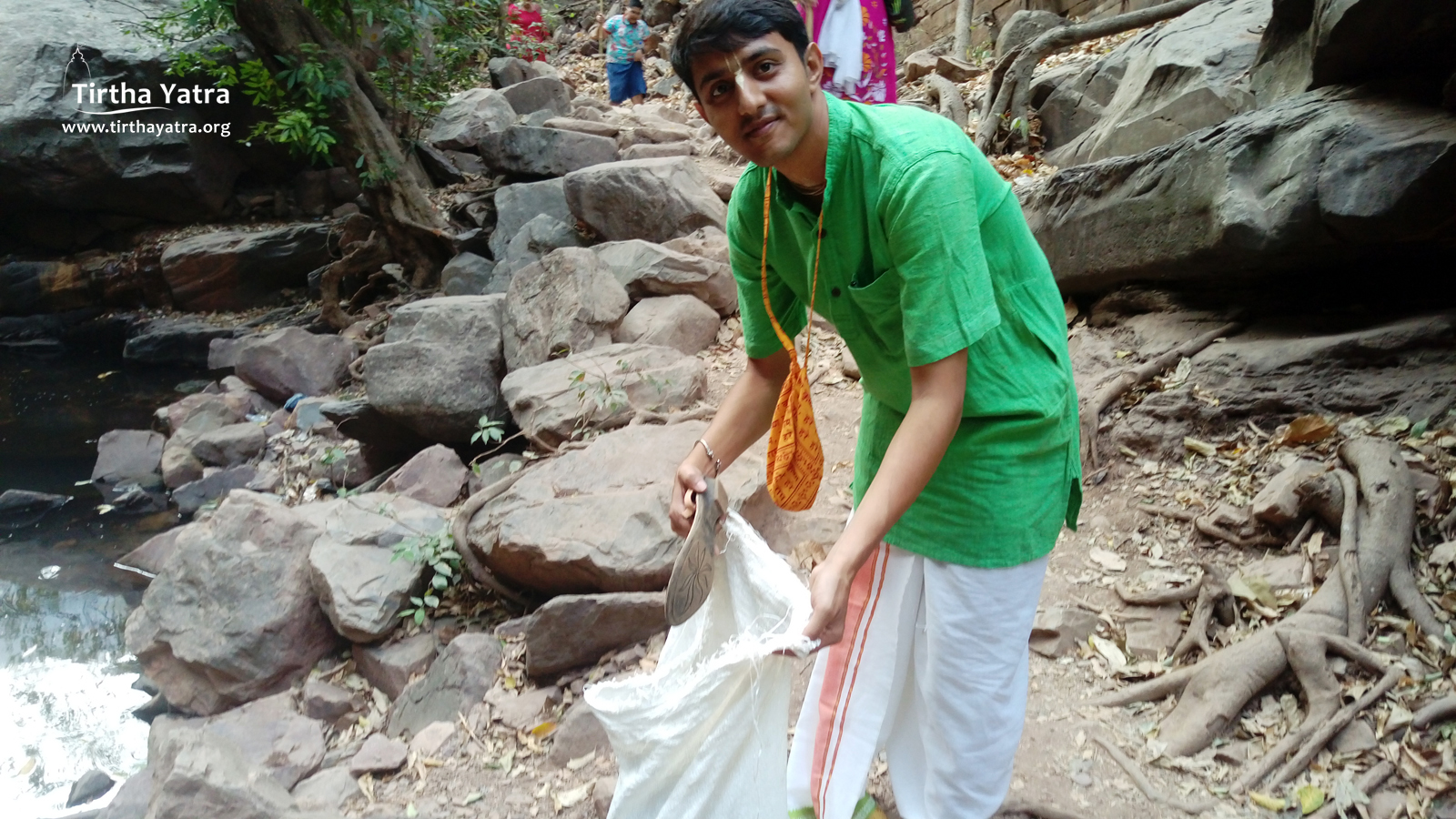 Ahobilam is one of the divya-deshams – Thiru Singavel Kundram. It is widely known as the Nava Narasimha Kshetra and is one of the most revered pilgrimage sites in Andhra Pradesh. The nine Deities of Lord Narasimha are self-manifested and are worshiped in the marvelous temples constructed by King Prataparudra. These temples are situated in the lap of nature amidst roaring waterfalls, silent ponds, meandering river and the lush green mountains. Ten years earlier Ahobilam was not known to many.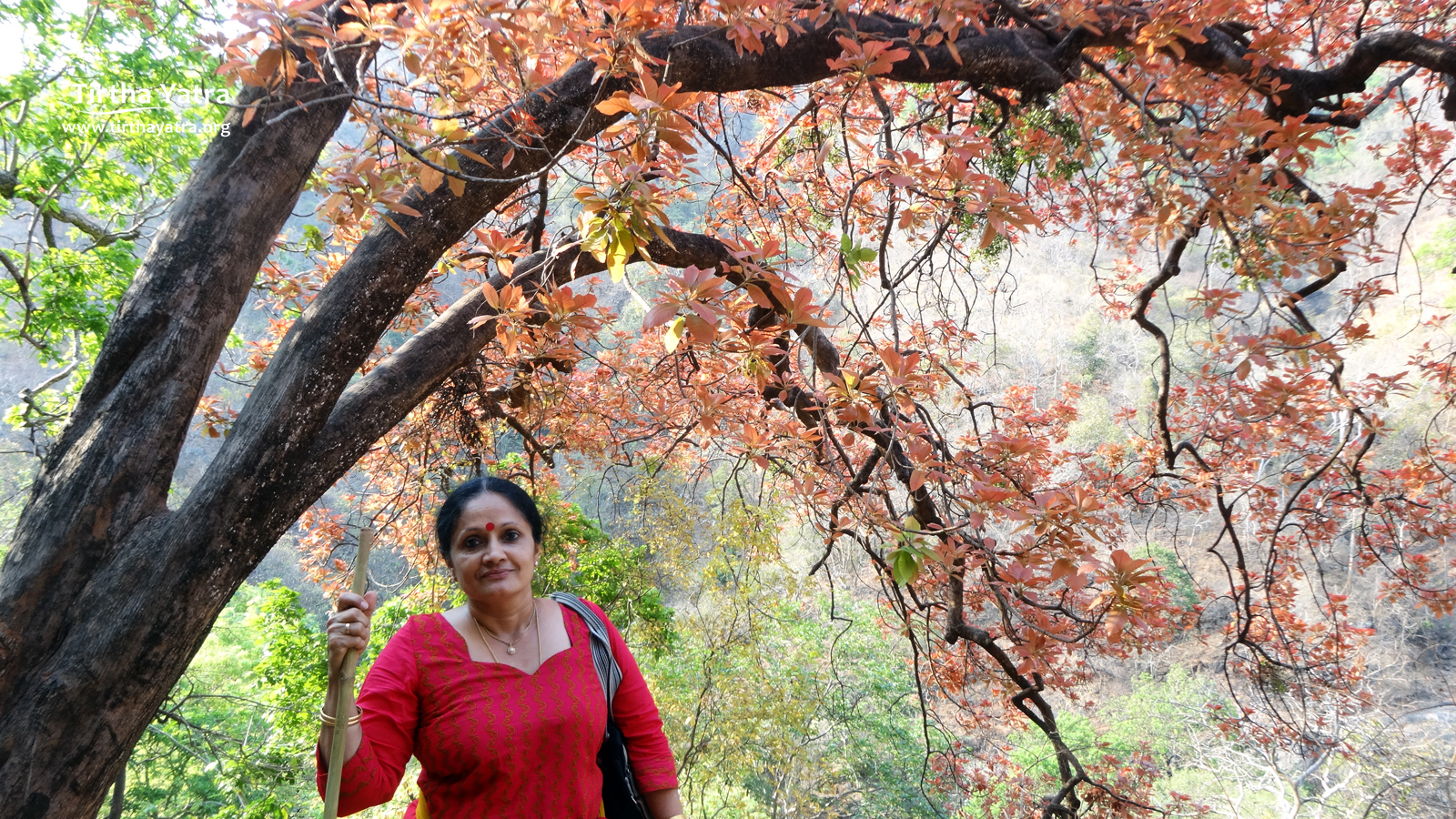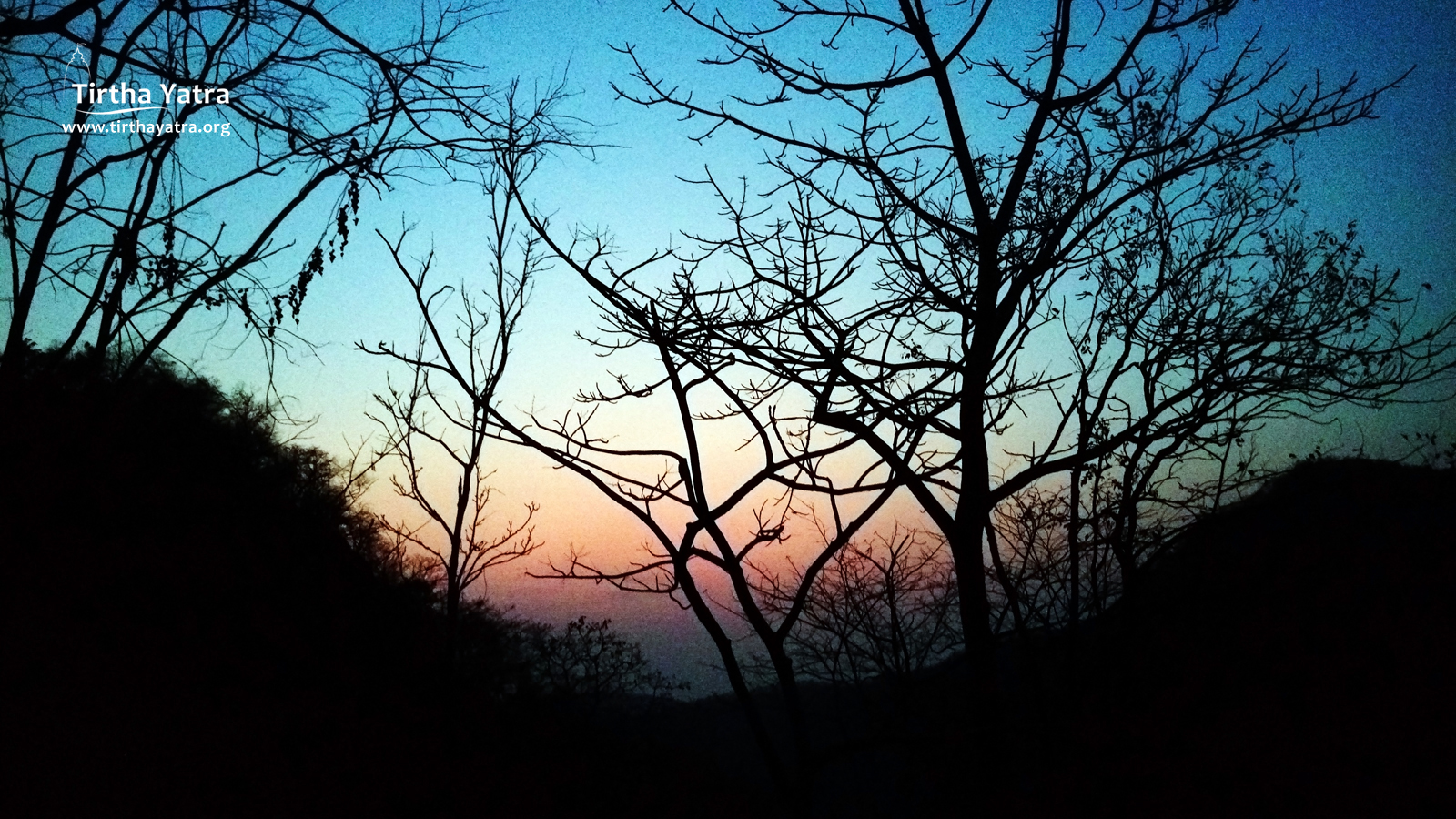 Thanks to social media and word of mouth that Ahobilam now gets a decent number of pilgrims. However the increasing number of pilgrims is threatening the beautiful ecosystem of this holy place. Pilgrims litter trash like plastic covers, empty plastic bottles, slippers, clothes, towels, plastic plates, etc wherever they wish, thus spoiling the natural beauty. Over a period of last two years Ahobilam has transformed itself from a beautiful forest area to a dirty trail of visiting pilgrims.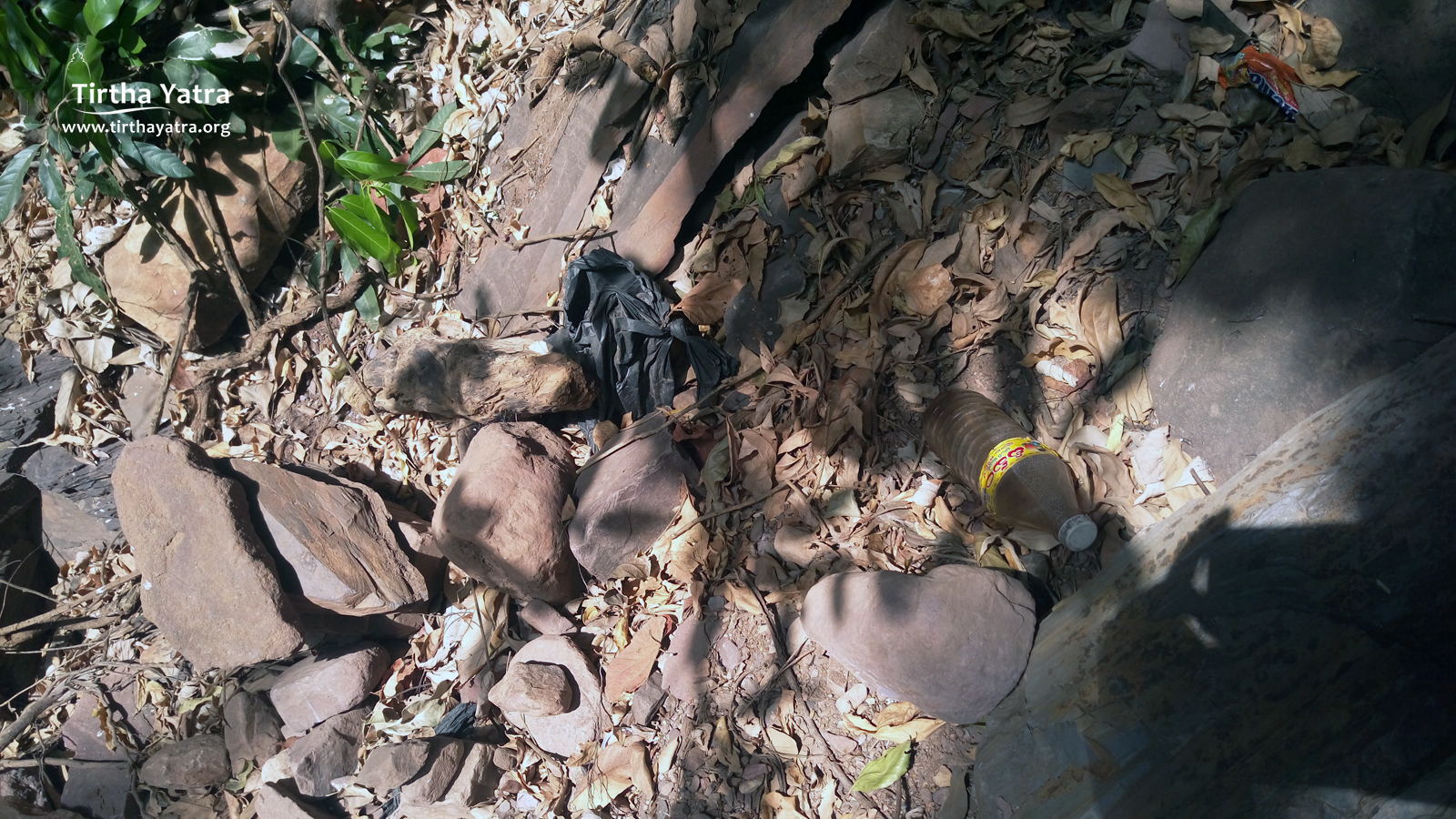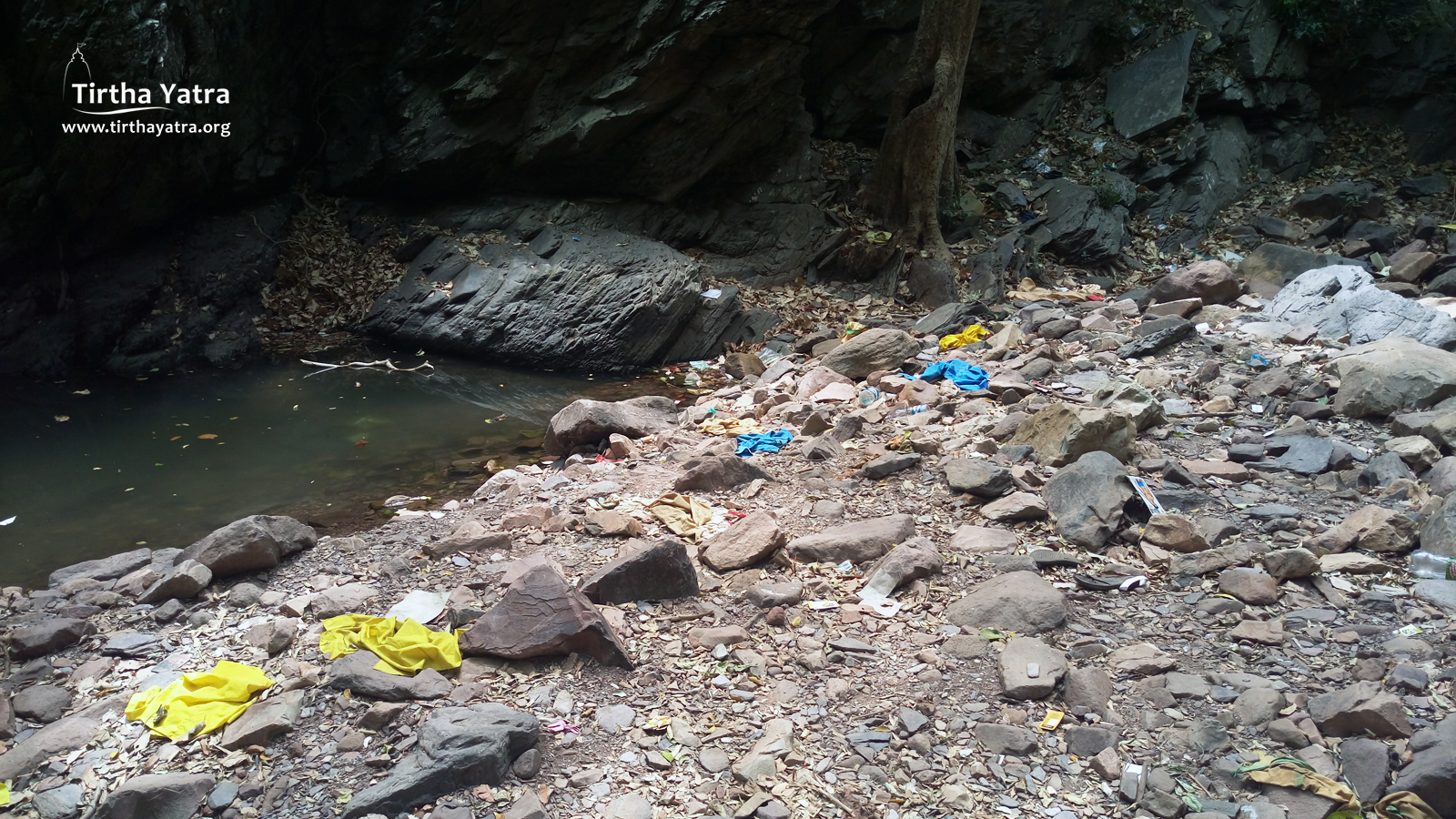 In order to clean the already existing mess, Tirtha Yatra launched its first Sri Dham Seva project – Swacch Ahobilam on Apr 17. As one of the objectives of Tirtha Yatra is to preserve and maintain the temples, our first focus centered to Ahobilam. Tirtha Yatris who travelled with Tirtha Yatra not only got an opportunity for a memorable darshan but also engaged in dham seva by cleaning the holy land. They collected the pieces of trash like thrown slippers, torn clothes, plastic covers, plastic glasses, food packages, etc and disposed the same. At Tirtha Yatra we believe that a pilgrimage is reconnection with God. Such reconnection is not complete without rendering any service in the holy place. The holy land is non-different from the Supreme Lord, thus serving the holy land means serving the Supreme Lord.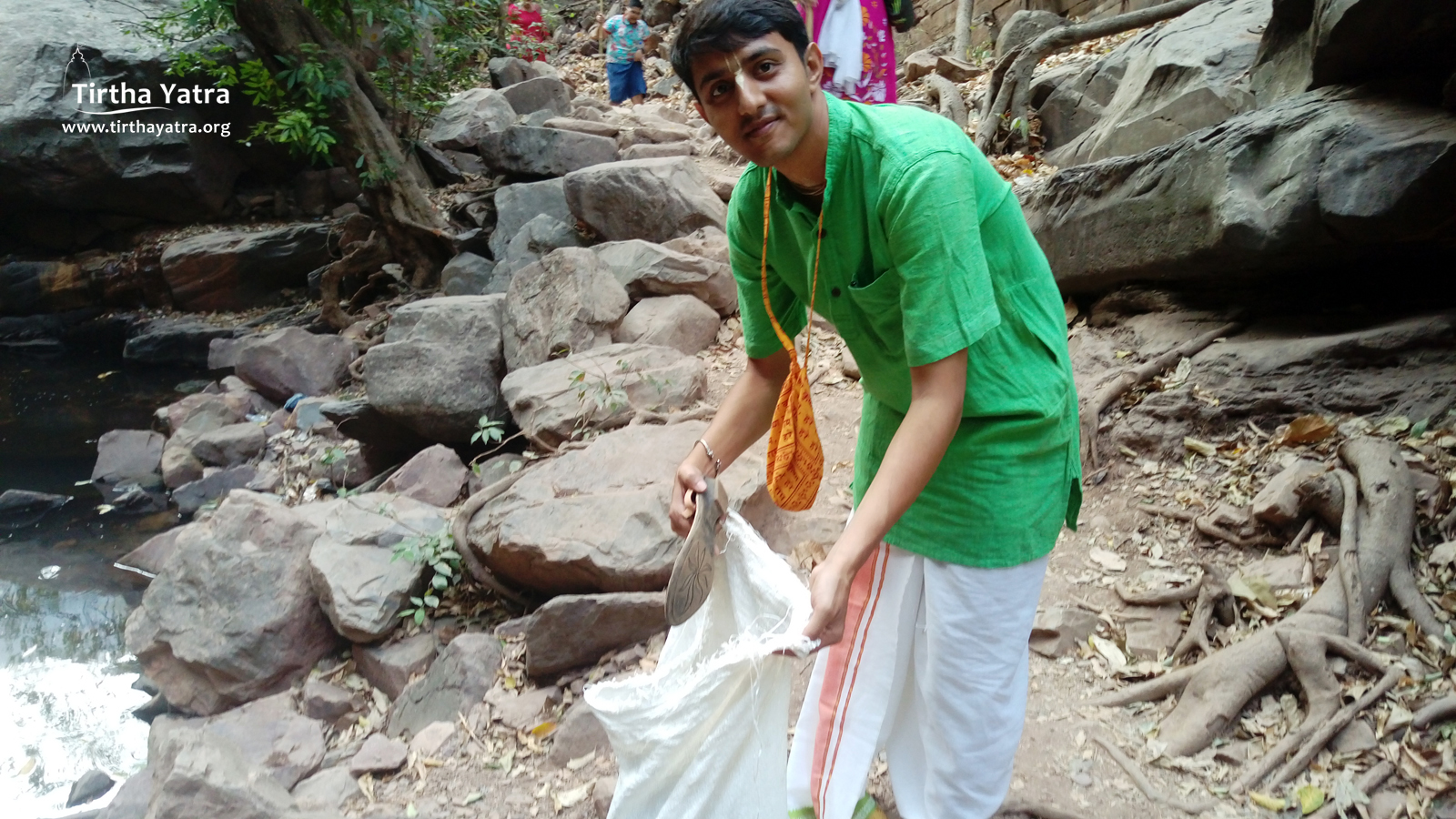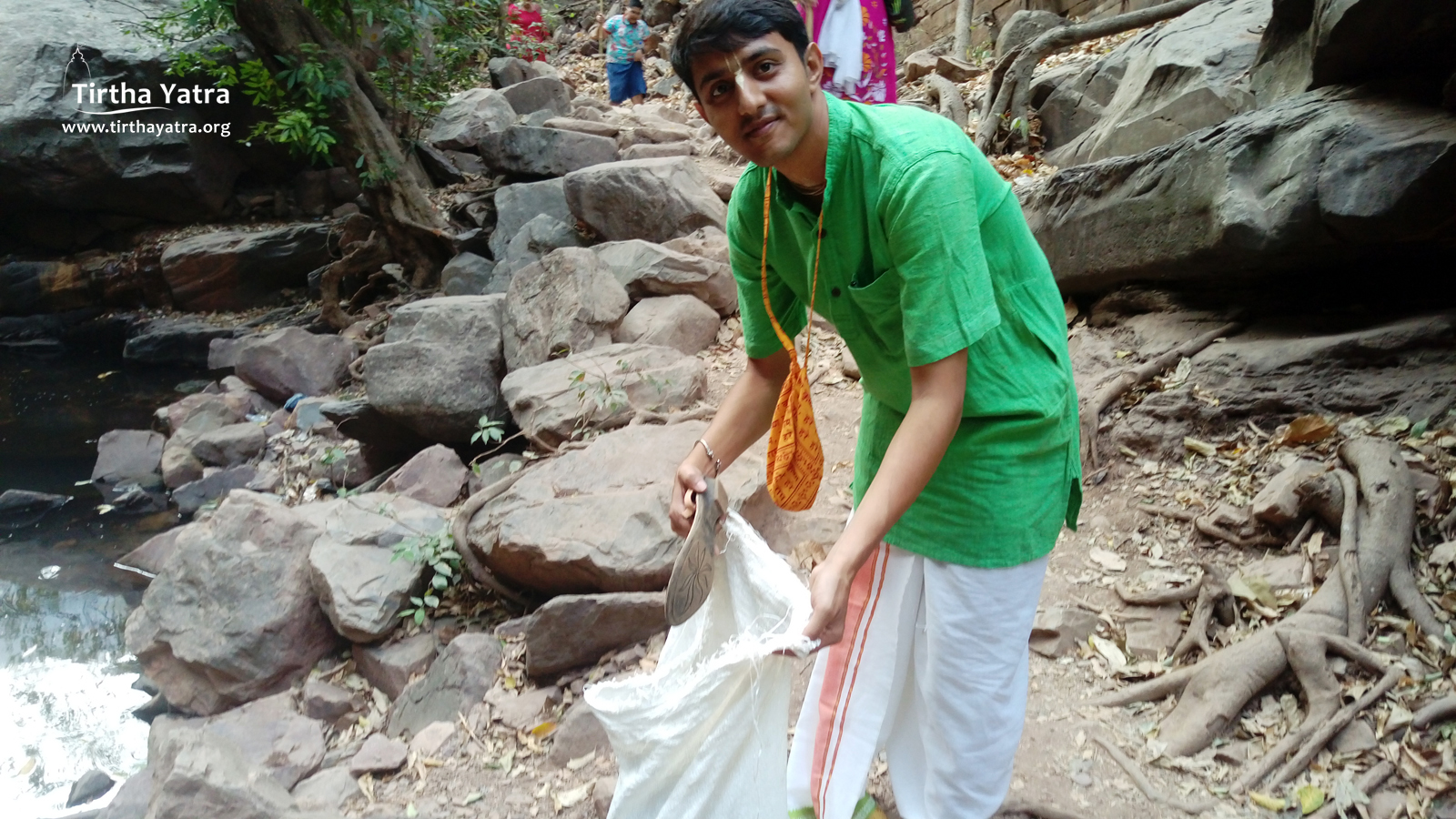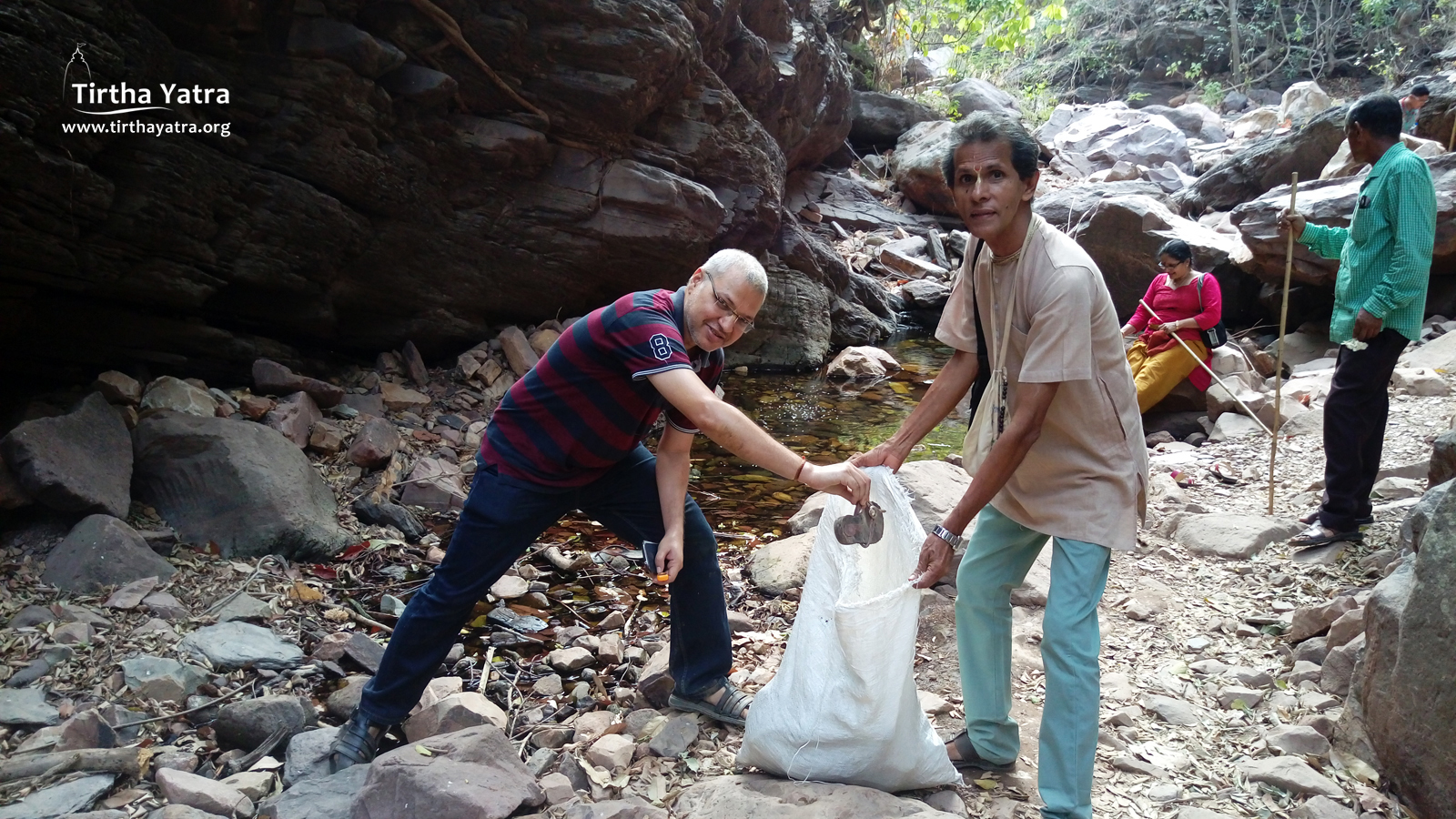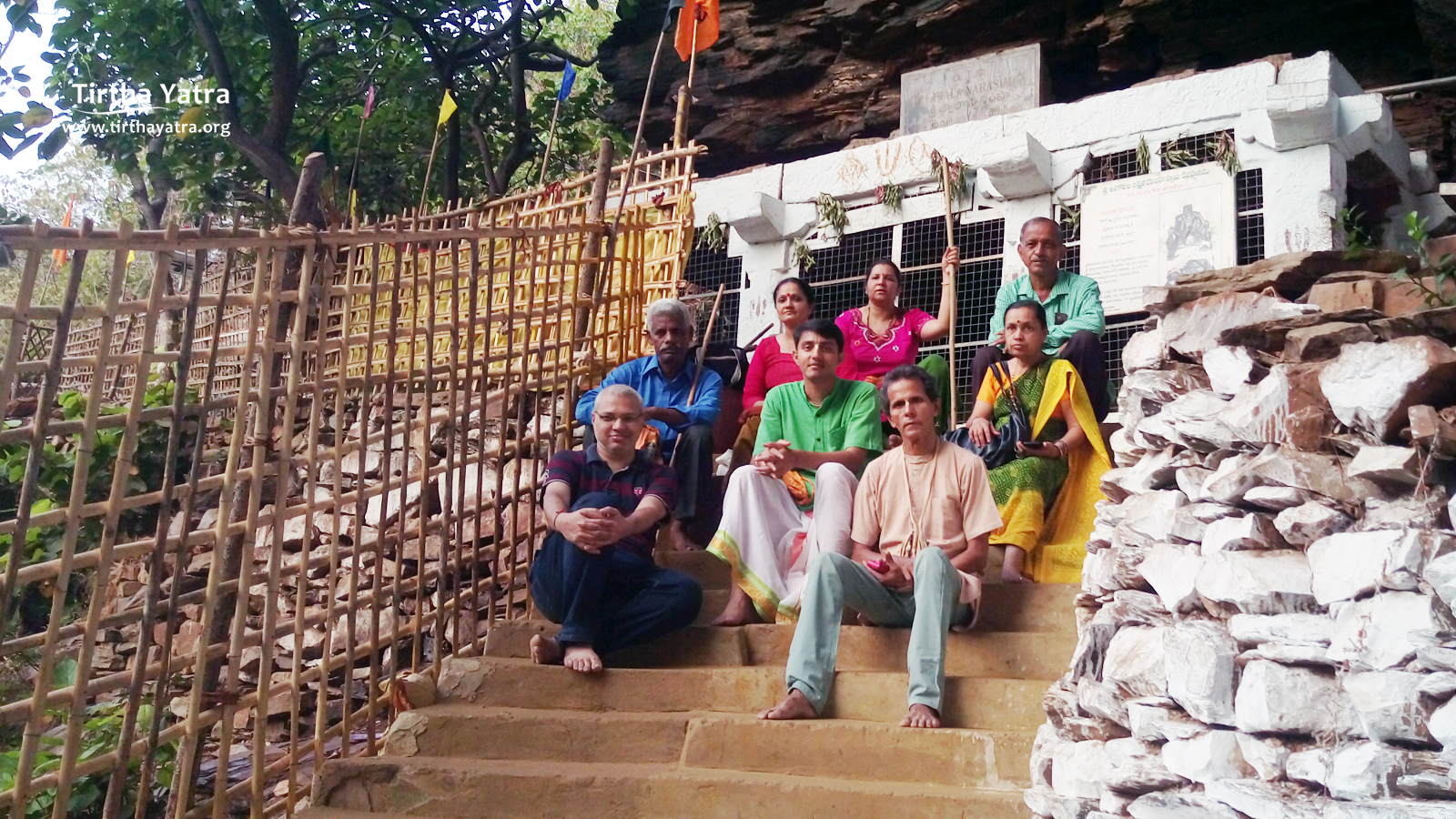 We take pleasure in inviting you all to join us in our humble efforts to keep Ahobilam clean. If you want to be part of this initiative contact us at 09844700850.
0