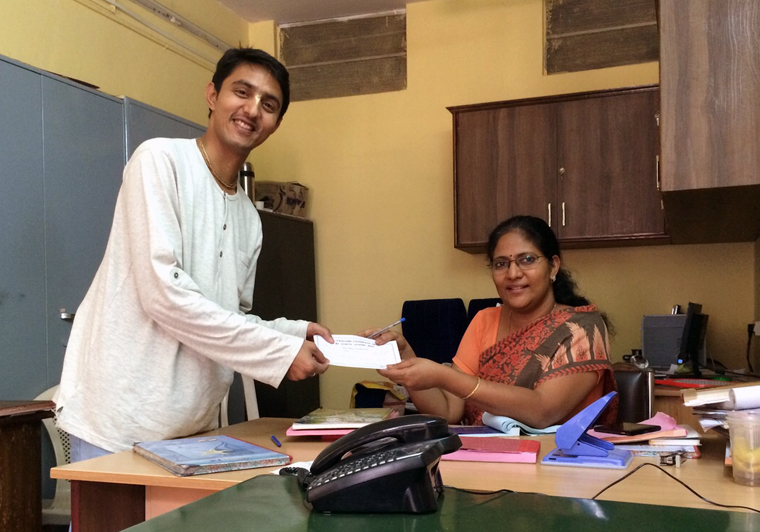 Sri Dham Seva Trust is formed by Sri Agrani Krishna Dasa to help the ancient temples of India and abroad in order to renovate and maintain themselves. The primary objective of this trust is to ensure that the culture of India is maintained and carried forward to our next generations.
#YouComeYouContribute is one of the major campaigns of this trust. This campaign is run by Tirtha Yatra, a pilgrimage tours and travel company. By joining the trips conducted by Tirtha Yatra, you shall contribute towards the development of our ancient temples.
First donation by Sri Dham Seva Trust
Our first humble step was the donation of rice to Sri Yathiraja Mutt, Malleshwaram, Bengaluru for their mid-day meal programme which was flagged off on Mar 9, 2015 under the leadership of His Holiness Sri Sri Yathiraja Jeeyar Swami. The prasadam is prepared at the Mutt and offered to the Lord. Currently this mutt is feeding 250 school children daily and we are sure that this will extend further.
We pray to Their Lordships to make our attempts successful in order to restore the glory of their temples all over the world.
0