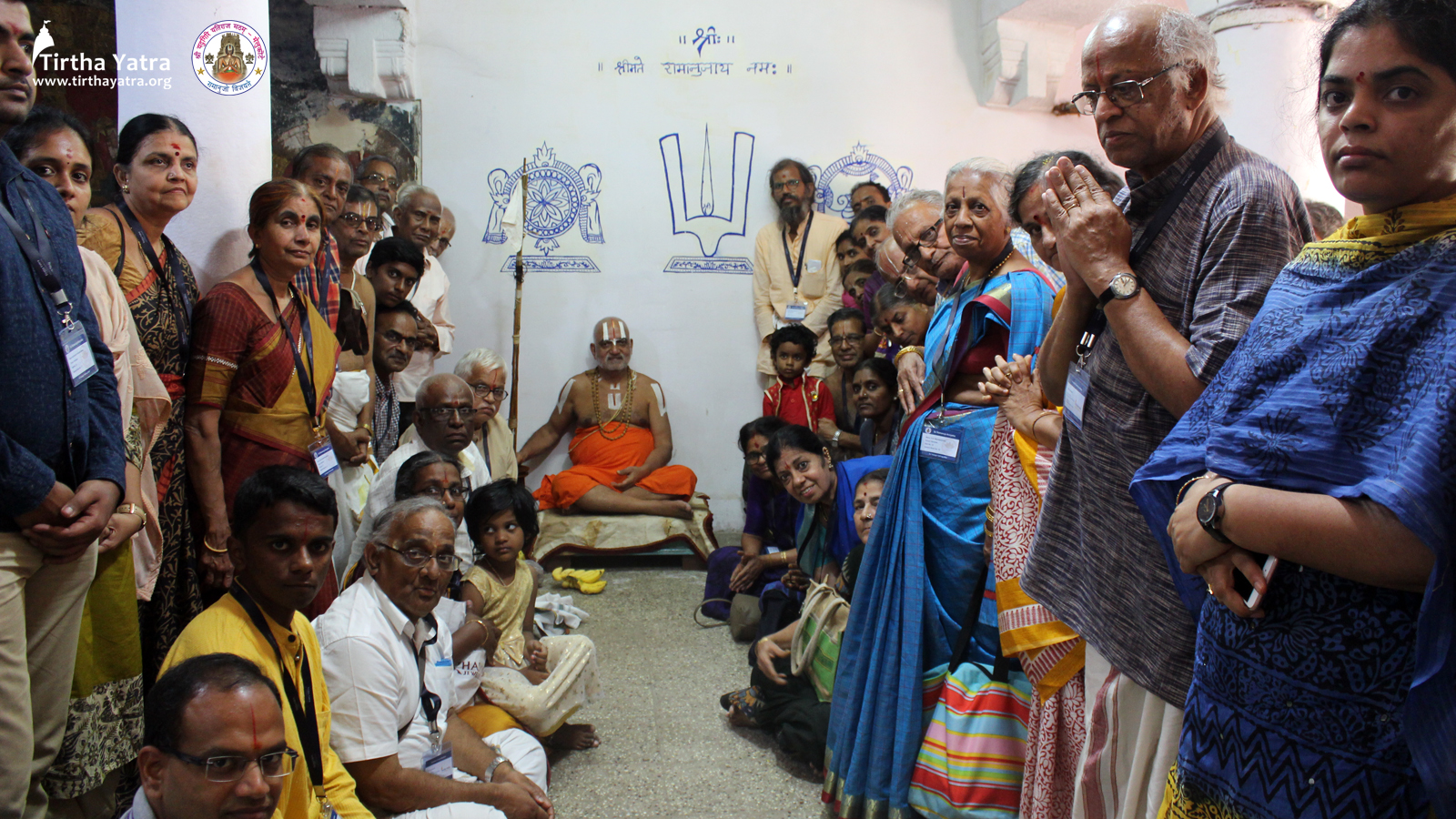 Tirtha Yatra in association with Sri Yadugiri Yathiraja Mutt, Melkote organized Sri Ramanuja Anuyatra from March 24 to March 26, 2017 to mark the celebrations of Sri Ramanuja Sahasra Sambhramanotsava.
This year – 2017 is very auspicious and we are very fortunate to be witnessing this year; the year of 1000th birth anniversary of Swami Ramanujacharya a great saint, philosopher, Srivaishnava Acharya and a social reformer. Swami Ramanujacharya was an incarnation of Sri Ananta Sesha – the celestial serpent and the bed of Lord Narayana. He was the profounder of the Vishishta Advaita Philosophy. He broke the social norms of caste and racism to preach Srivaishnavism throughout this country.
Swami Ramanujacharya incarnated in Sriperumbudur near Kanchipuram. He traveled the length and breadth of this country to preach Srivaishnavism and the glories of Lord Narayana throughout India. Following in the footsteps of Swami Ramanujacharya, Sri Yadugiri Yathiraja Mutt organized Sri Ramanuja Anuyatra in association with Tirtha Yatra, on the occasion of Sri Ramanuja Sahasra Sambramanotsava – the celebrations of Sri Ramanuja Millenium.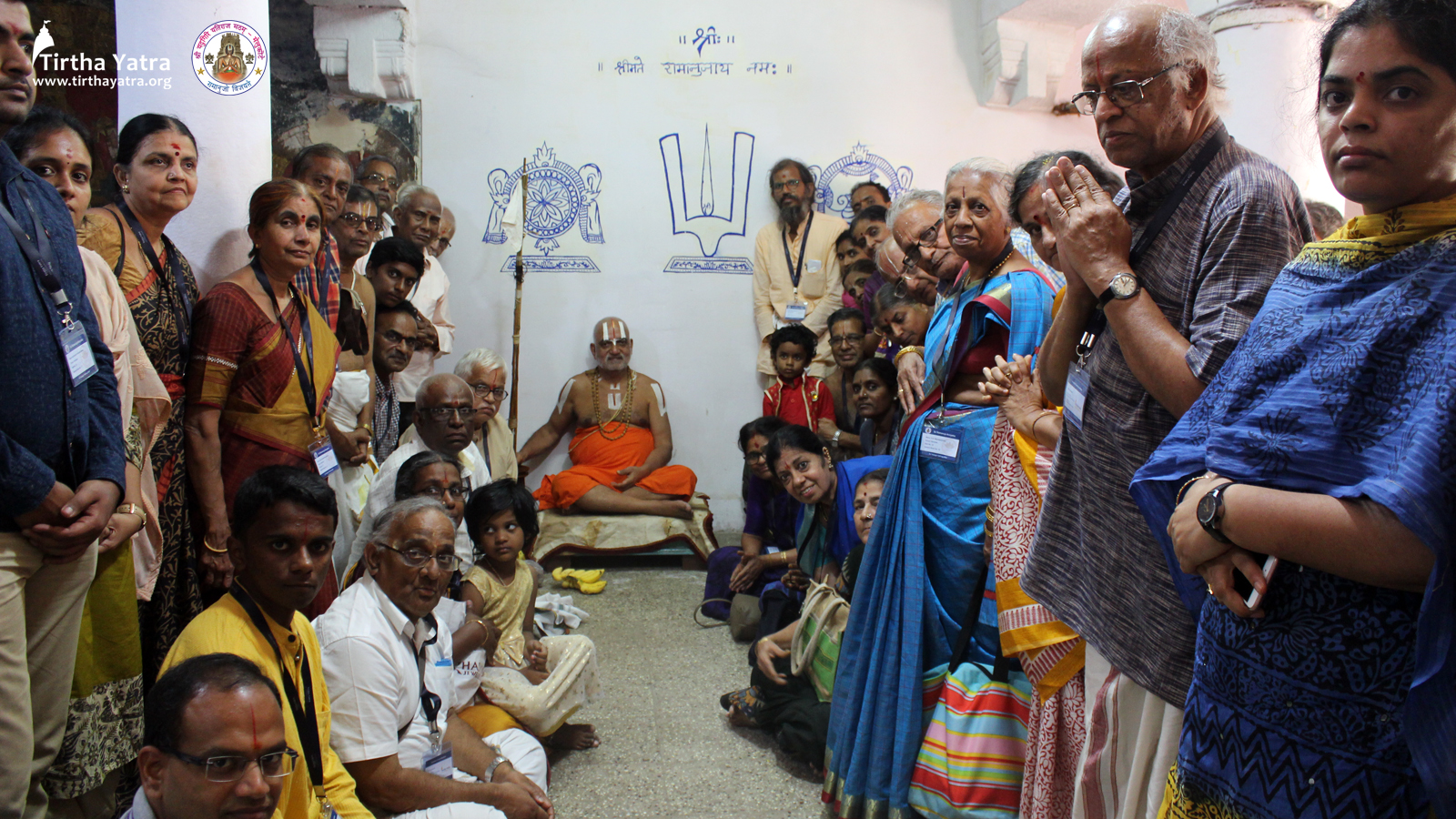 Ramanuja Anuyatra began from Sri Yadugiri Yathiraja Mutt and visited the holy places in Karnataka which were visited by Swami Ramanujacharya. Some of the places being Doddamallur, Maddur, Mandya, Karighatta, Manikarnika, Srirangapatna, Kiranguru, Narsipura, Talakadu, Thondanoor, Melkote, Belur, Nagamangala, Salagrama and Bindiganavile. Along with the places visited by Swami Ramanujacharya, many other places of Srivaishnava worship were also visited in this Yatra.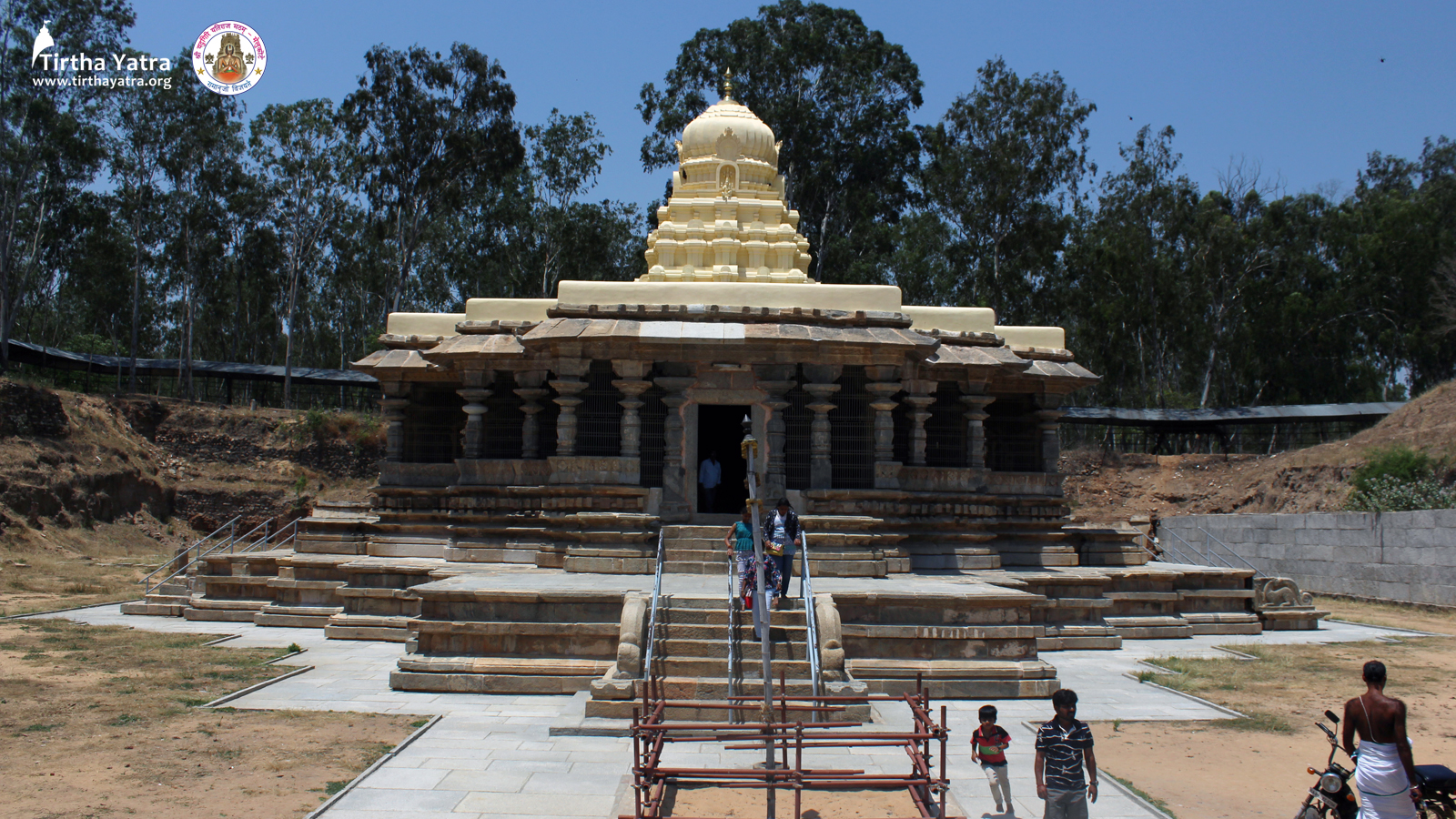 Like all our Yatras, this Yatra too was conducted in the utmost comfort with class facilities like four star accommodation, luxury bus, etc. In every place, devotees got an opportunity to have darshan of the Lord peacefully, listen to the Sthala Purana and offer archana to the Lord. Upanyasams were conducted throughout the Yatra. Devotees were also blessed by the presence of His Holiness Sri Sri Yadugiri Yathiraja Jeeyar Swami in Melkote. This  is not the end. Sri Ramanuja Anuyatra will again be conducted as Sri Pancha Narayana Kshetra Yatra soon.
Click here to view more photos of the Yatra.
Below are the feedbacks of the Yatris on Ramanuja Anuyatra
The recent Ramanuja Anuyatra conducted by Tirtha Yatra has been unique in a way taking every yatri to the period of Swami Ramunuja. It was a unique spiritual experience and a very rare treat for all of us. Above all, in the year when Ramanuja's thousandth anniversary is being celebrated, it is a life time experience. Thanks to Tirtha Yatra.
T S Srinivasan, Bengaluru
I am still to come out of the pleasant spiritual experience over the past three days. What wonderful days you have given me. I am so happy that I could make use of this opportunity to take up a spiritual tour with Tirtha Yatra. My experience has clearly given me an insight and hereafter any spiritual pilgrimage is only with you wonderful people. To recall back the ease with which we had excellent darshan everywhere, it is soul fulfilling. Thanks to you and your team for taking all the pains to address even minor things, especially feeding us with good curd rice in a container on the last day. Certainly I will have the pleasure of being your Ambassador among my friends and relatives. Thanks a million once again. Once again a big thanks for a wonderful pilgrimage.
Dr. Ravilochanan, Chennai
The arrangements were wonderful giving us a very satisfying and fulfilling Yatra. The facilities provided during the Yatra were excellent. It was a blessed Yatra with the Tirtha Yatra group. I am totally blessed.
Rama Pattabiraman, Bengaluru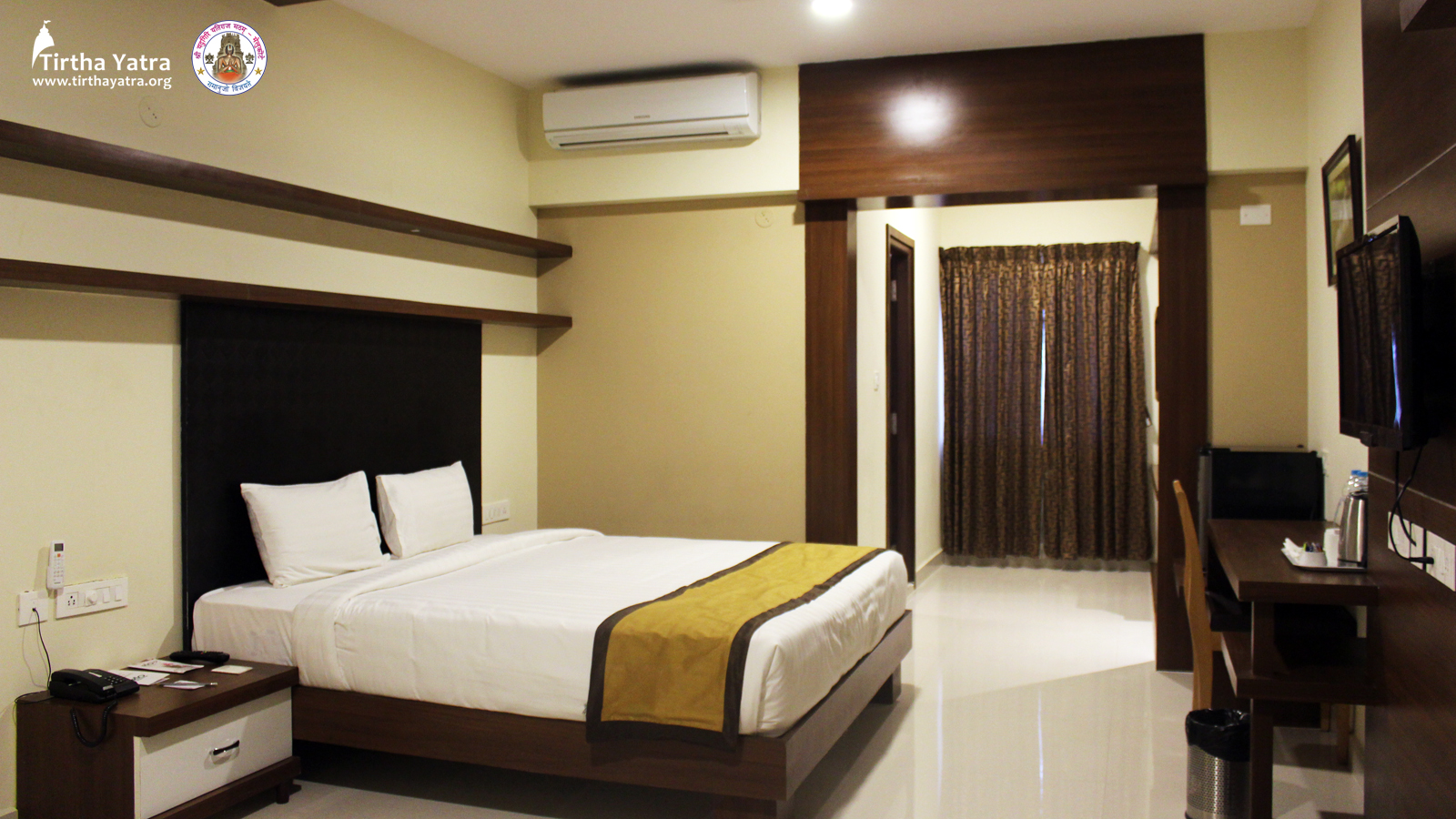 Tirtha Yatra had organized the Ramanuja Anuyatra very meticulously. The Yatra Director was very smiling and forthcoming with information. All other Co-ordinators were friendly and of help at all the times during the Yatra
Ramani Srinivasan, Bengaluru
The Yatra was senior citizen friendly. The food was satvic and delicious. The accommodation was really good. There was no rush while visiting to the temples. Everything was well organized. All the best to Tirtha Yatra.
Vishnu Vandana, Hyderabad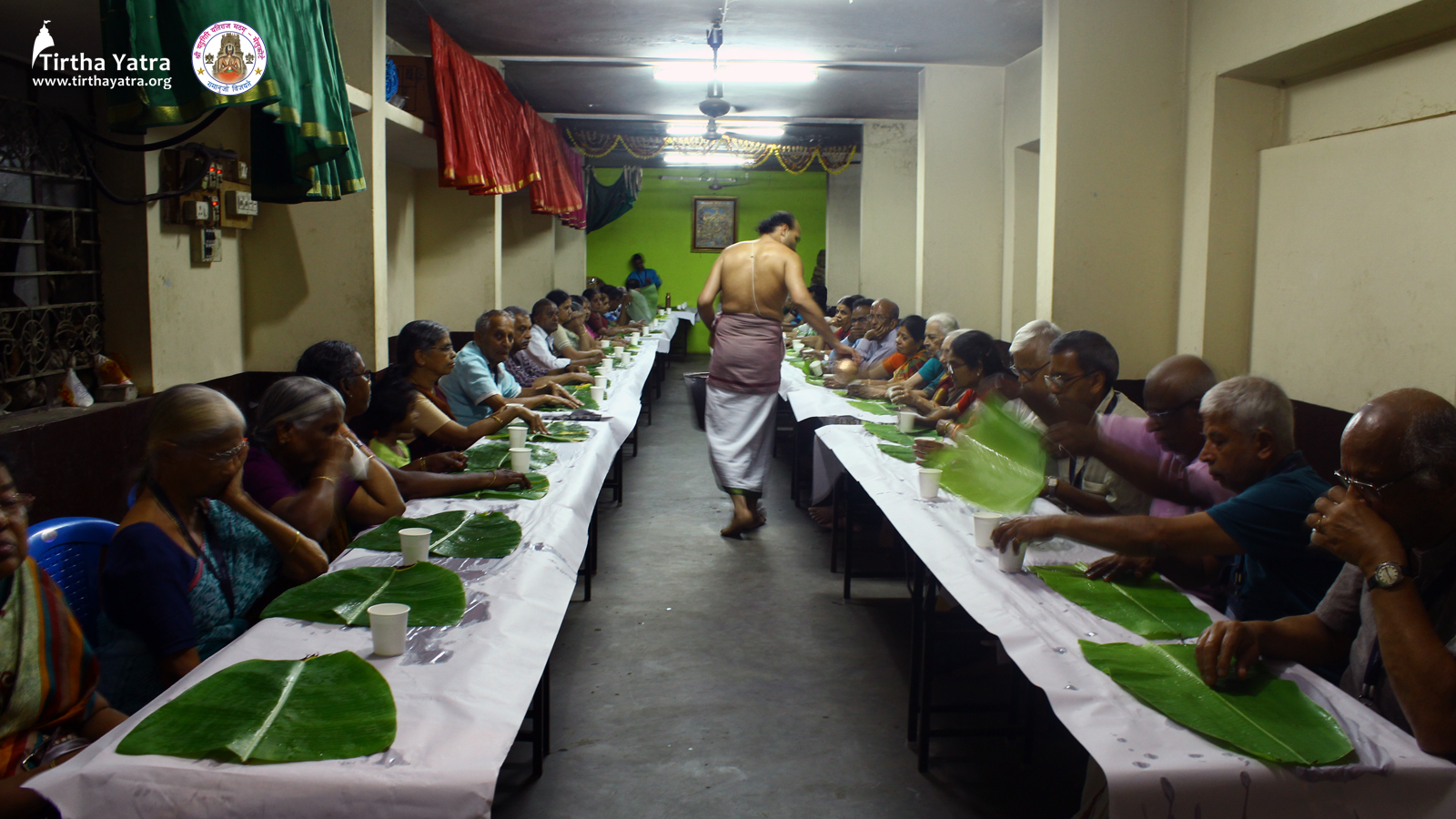 It was an excellent service by Yatra authorities. We had good darshan in every temple and service of mutt people was wonderful. Definitely we will recommend to our close relatives and friends to have Yatra through this Tirtha Yatra.
Usha Raman, Bengaluru
Tirtha Yatra team was well connected with the respective temples which helped them to organize the darshan and temple visits effectively. The Yatra Director was well informed about the sthala purana and well-intended to promote spiritual values without commercial intent.
Rajesh Anand A, Bengaluru
0