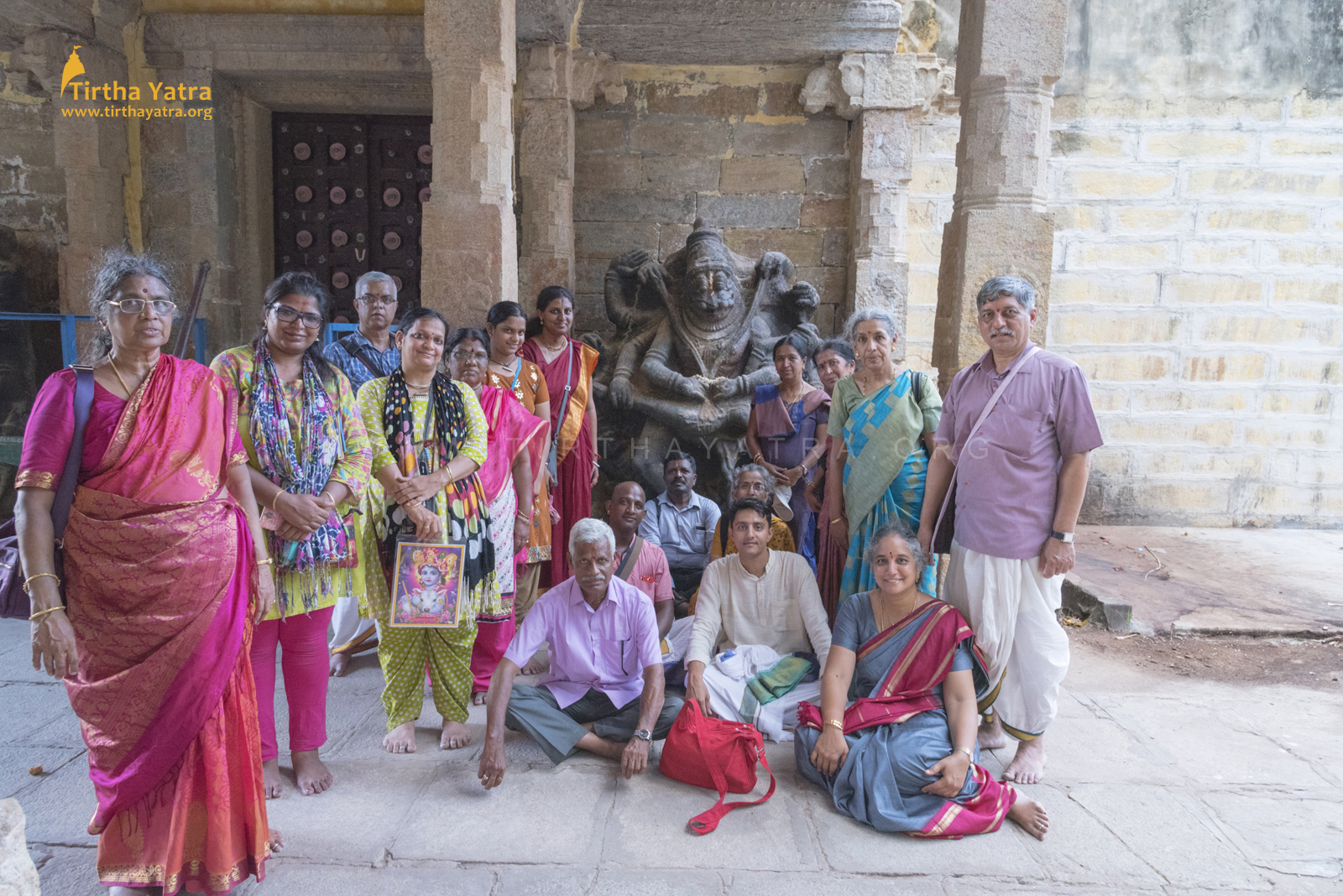 Tirtha Yatra organized its maiden tour to Pandiya Nadu Divya Deshams from July 27 to 30, 2017. Eighteen Divya Deshams along with the Ramayana temples in Rameswaram were covered during the yatra. Divya Deshams are the Sri Vaishnava temple dedicated to Lord Vishnu and glorified by the Azhwars, the pure devotees of the Supreme Lord in the Sri Vaishnava sect.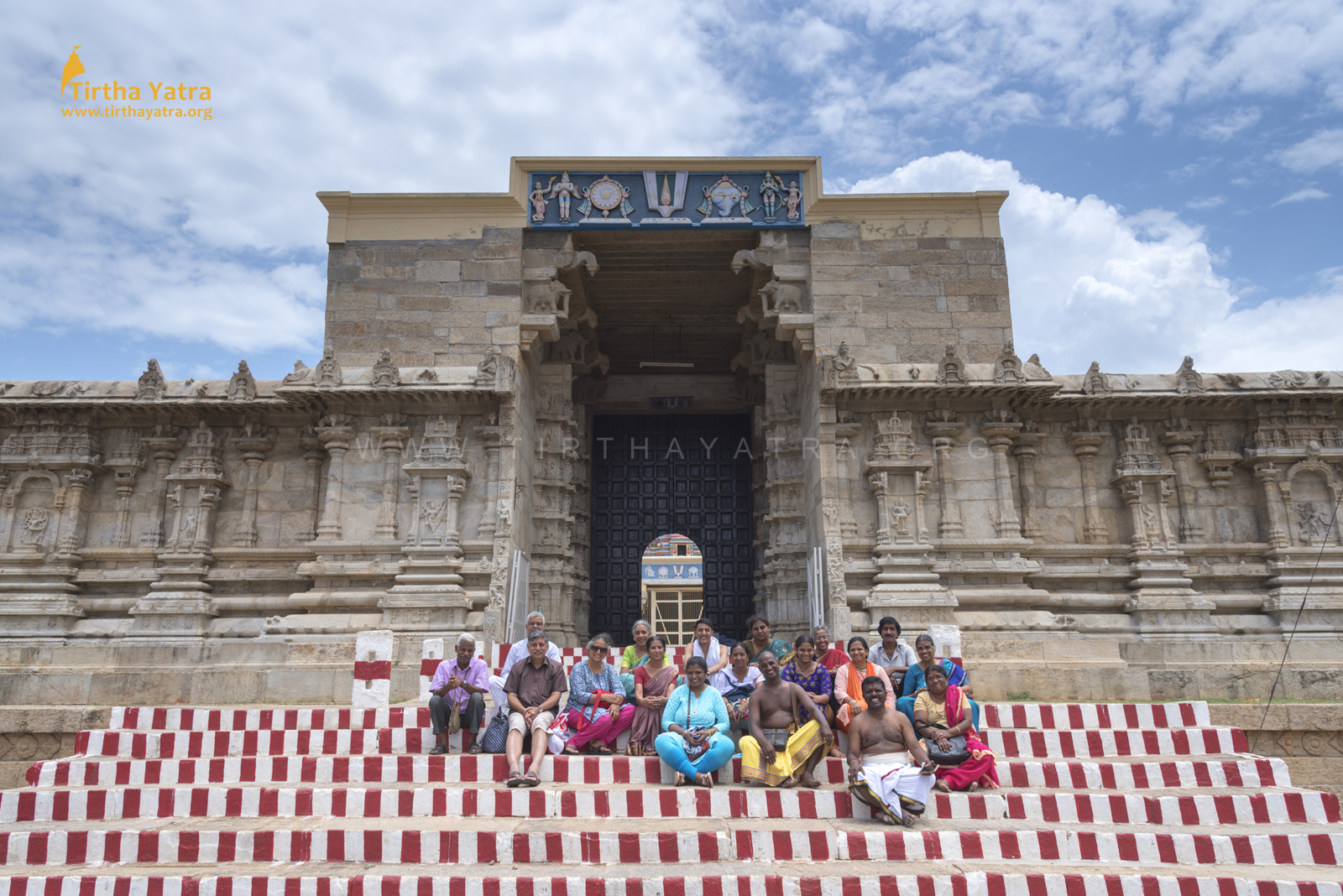 The temples in the area around Madurai, Thirunelveli and Rameshwaram are classified as Pandiya Nadu Divya Desham temples which comprises of eighteen temples including the Nava Thirupati temple near Thirunelveli.
Attended by twenty yatris, the yatra began from Bangalore with it's first stop at Madurai. Along with the Divya Desham temples, devotees also got an opportunity to have darshan of Narasingam, a rock cut temple of Lord Yoga Narasimha from the Pandiya dynasty.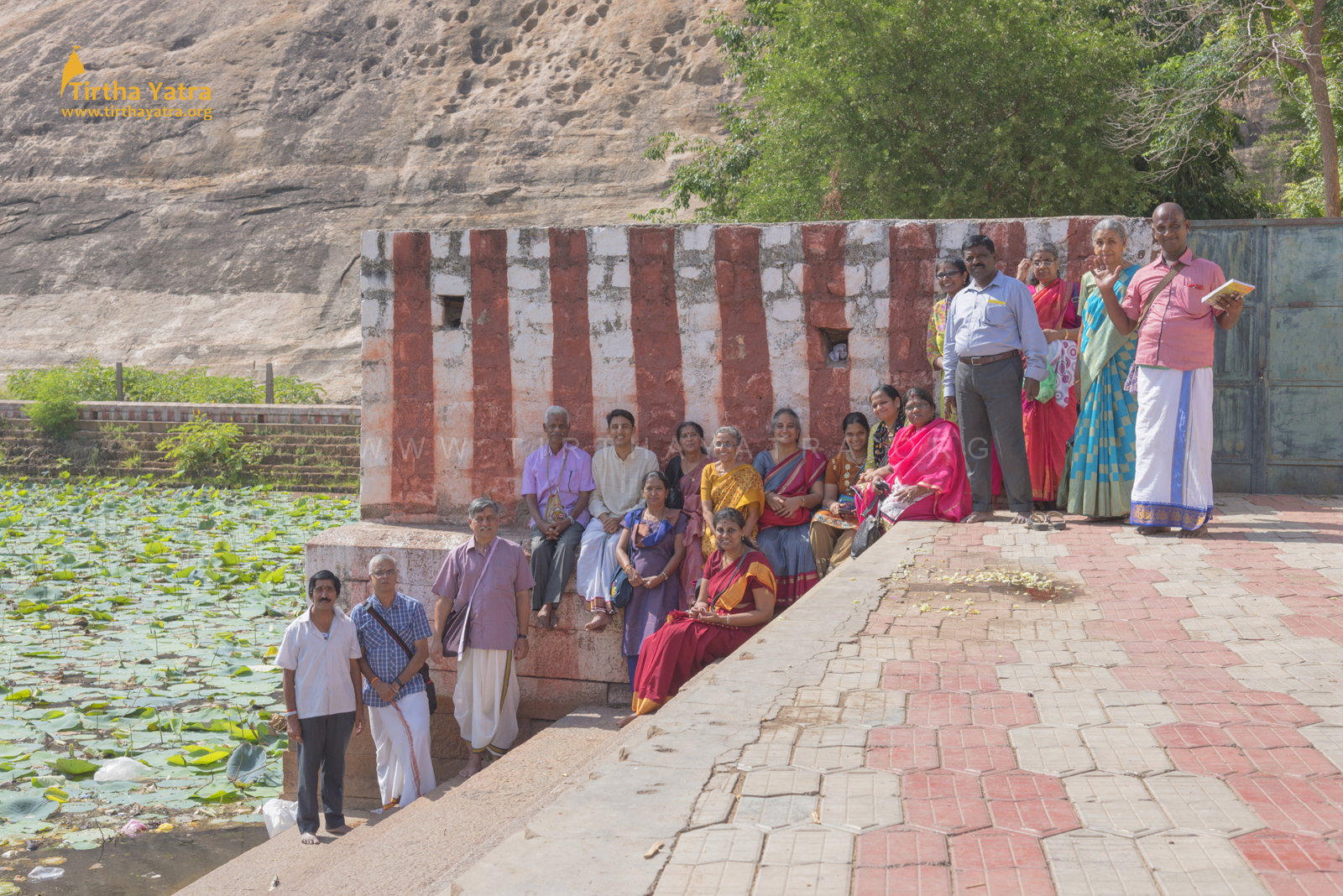 On the 2nd day, devotees got to visit Srivilliputhur, the birth place of Sri Andal, and become part of the celebrations of Andal's avathara thirunakshatra celebrations. All the yatris had a wondeful VIP darshan of Perumal and Devi Andal. The visit to Srivilliputhur Temple ended with a feast comprising of the mahaprasadam from the temple. Devotees also got an opportunity to receive blessings from His Holiness Sri Sri Sadagopan Ramanuja Jeeyar of the Manavala Mamunigal Mutt, Srivilluputhur.
On the 3rd day, yatris visited Rameshwaram and were blessed with an opportunity to take a holy dip in the Agni Teertha and the twenty two sacred teerthams within the temple complex followed by special darshan in the Ramalinga Natha Swamy temple. Yatris also had darshan in the temples connected to Ramayana such as the Gandamadana Parvat, Kodandarama temple, etc.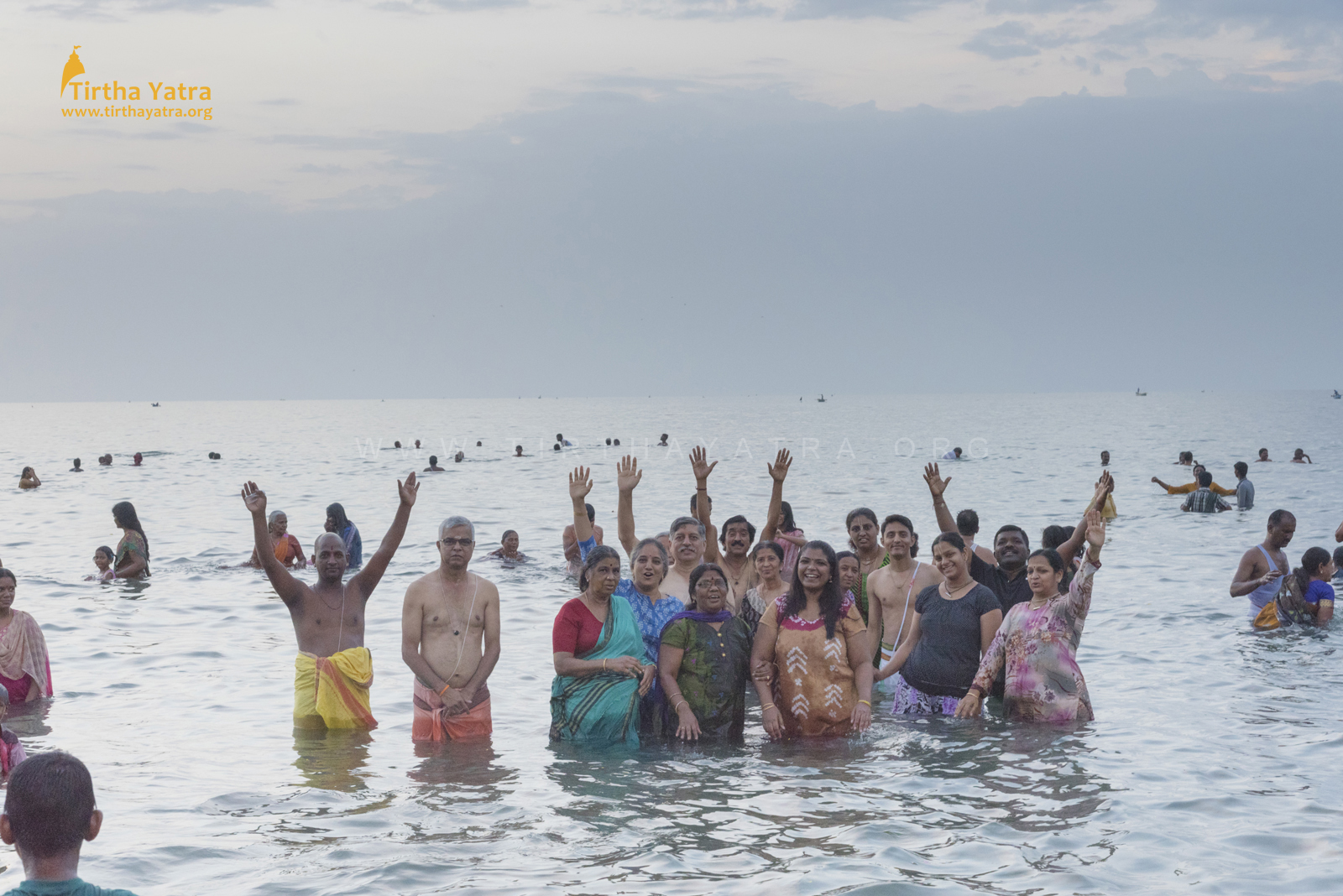 On the final day, yatris visited Nanguneri, one of the eight swayam vyakta kshetras and Thirukurungudi. During the day, the yatris also visited the Nava Thirupathi temples and also Azhwar Thirunagari, a very important Sri Vaishnava Temple. At Thirukurungudi, an adventure awaited all of us when we covered a rocky road over a distance of 7 km by a jeep in an adventure ride atop the hill. Yatris had a refreshing dip at the Nambiyar river and then had darshan at the Nambi temple. Our yatra concluded at the Srivaikuntam Temple where devotees where blessed with the darshan of Perumal followed by teertha and shatari.
During the yatra, luxury facilities were provided to yatris with three star accommodation in the hotels where yatris had sound sleep after their days travel and darshan. An amazing feature of this yatra was the serving of the Karaikudi Chettinad menu, a very unique south indian menu which is tagged to this area.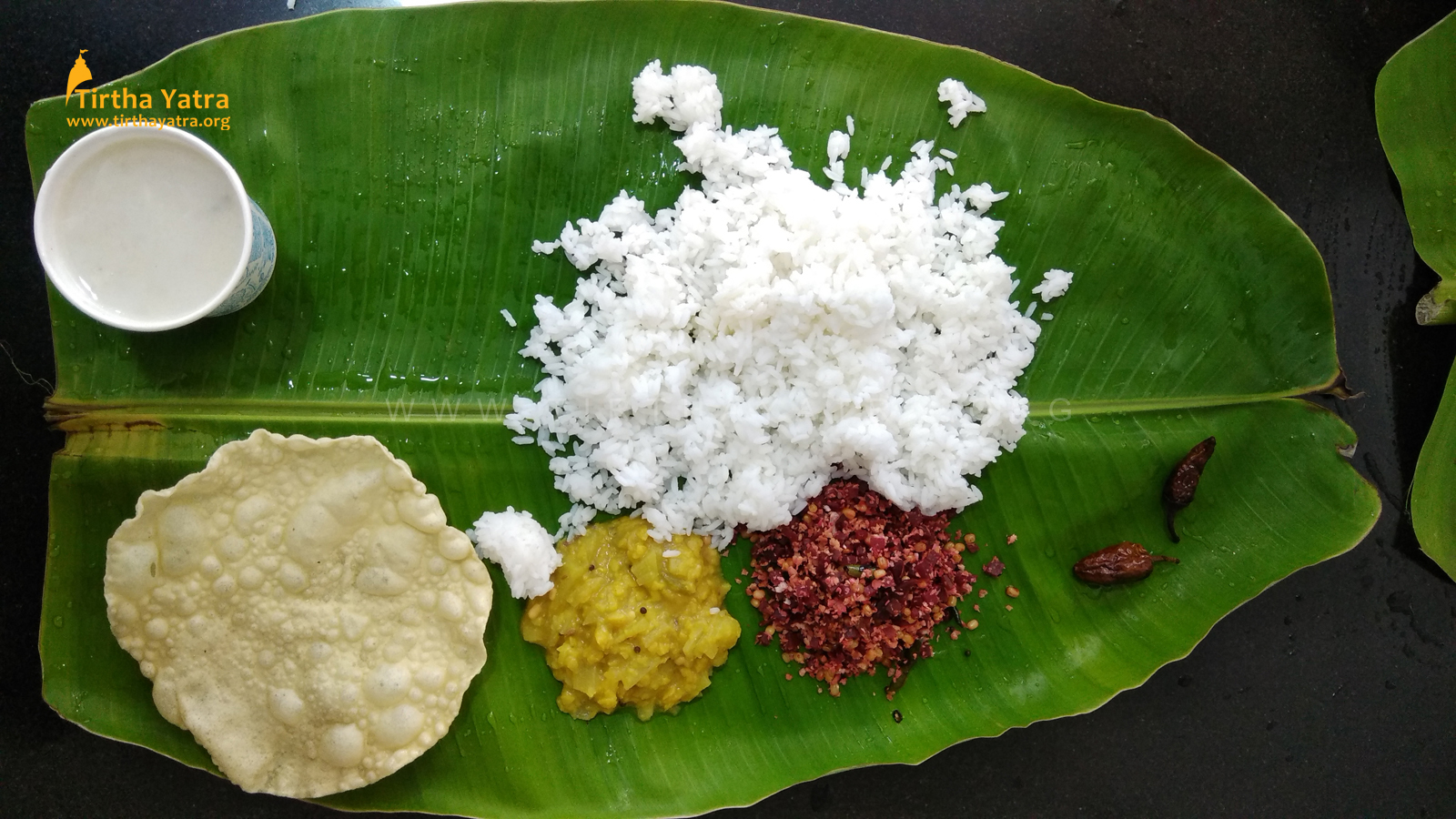 On the whole, this maiden yatra to Pandiya Nadu Divya Deshams was amazingly successful and wonderful to remember and we are sure that yatris would cherish the memories for a life
You can view our yatra album here to know more about our amazing and divine journey
0