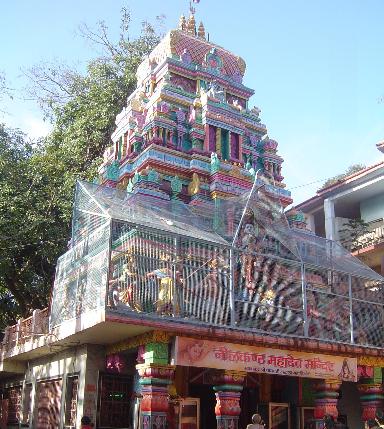 Neelkanth Mahadev Temple in Rishikesh is nestled among the Himalayan hills of Uttarakhand. It stands at the spot where Lord Shiva rested after consuming poison.

Talks about the 12 Jyotirlingas are common among devotees of Lord Shiva, but Neelkanth Mahadev Temple also occupies an important position in the hearts of devotees of Lord Shiva along with the Jyotirlingas. This is where Lord Shiva rested for many years after drinking the Halahala poison that emanated from the churning of the ocean by the devatas and asuras together. Lord Shiva drank the poison and kept it in his throat which caused his throat to turn blue. Hence, he is also glorified as Neelkanth Mahadev i.e. Lord Shiva with a blue throat.
Lord Shiva was able to remove the poison from his throat after resting on one of the mountain peaks at Rishikesh. His forehead had become hot as a result of the poison staying in his throat and hence the devatas used to pour water on his forehead to cool him down. Since then, the tradition of pouring water over the Shiva linga or his deity during his worship has continued on. Later, on the request and wishes of the Devatas, Lord Shiva went back to his abode Kailash.
One can have darshan of the silver Shiva Linga of Neelkanth Mahadev in the temple. The outer walls of the temple are carved with the history of the churning of the ocean and the Dwarapalakas (Gatekeepers) of the Temple stand carved at the main entrance. There is a fire that has been burning from endless time. Devotees take home the soot of this fire as prasadam. The deities of Lord Ganesha and Sri Kapila Muni are also present in the temple compound. One can have darshan of Neelkanth Mahadev easily on normal days with the exception of occasions like Shivaratri and the rainy season when there is a huge rush of devotees. It is said that one who isn't able to go to Kedarnath or Badrinath should compulsorily have darshan of Neelkanth Mahadev.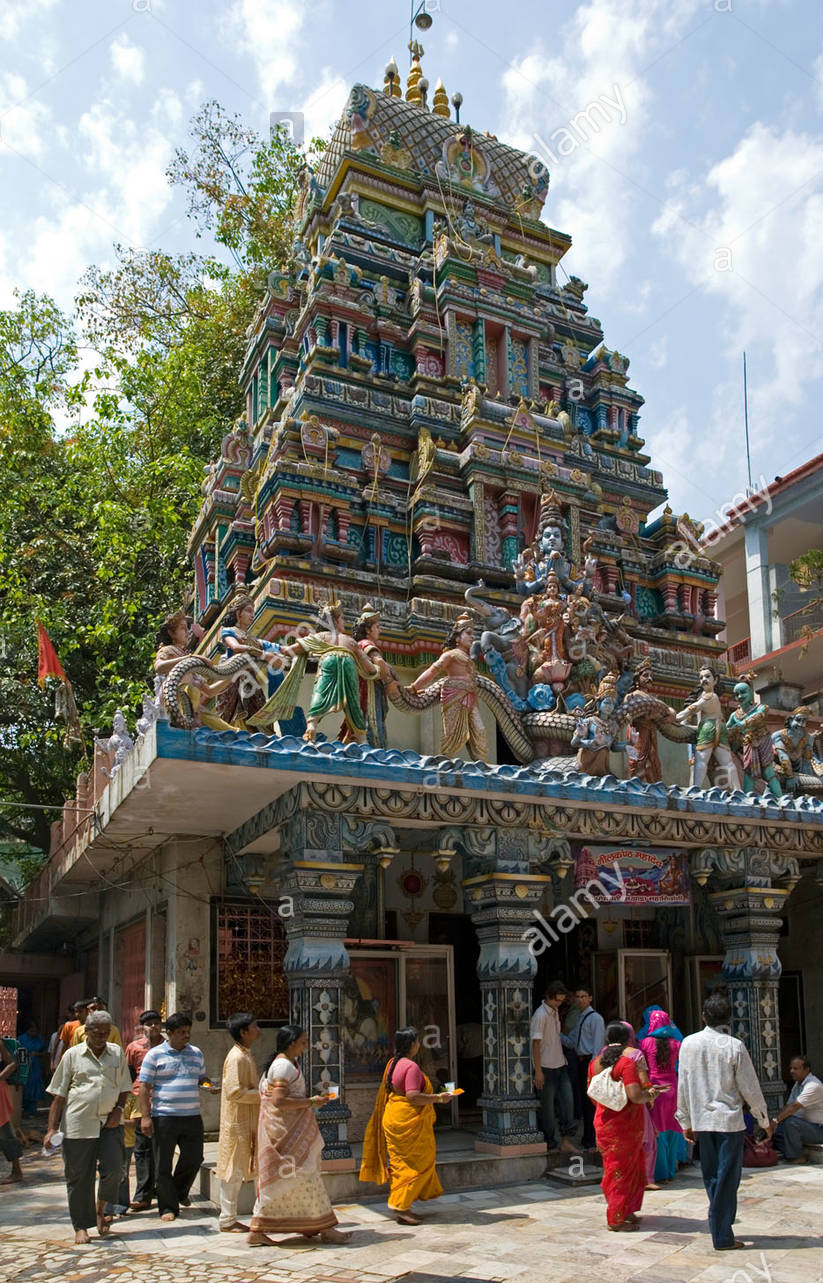 How to visit Neelkanth Mahadev Temple
The Neelkanth Mahadev temple is located in the Paudi Garwal district of Uttarakhand, 23 kms away from Swargashram (Ram Jhula or Shivanand Jhula) in Rishikesh at a height of 1675 metres above sea level among the breathtaking valleys. The journey takes around 45 mins via Jeep from the Swarga Ashram taxi stand through the mountains with a view of River Ganga flowing. One can also trek to this temple from Swarga Ashram via a smaller route of 11 kms which is a steep climb up the hill.
0