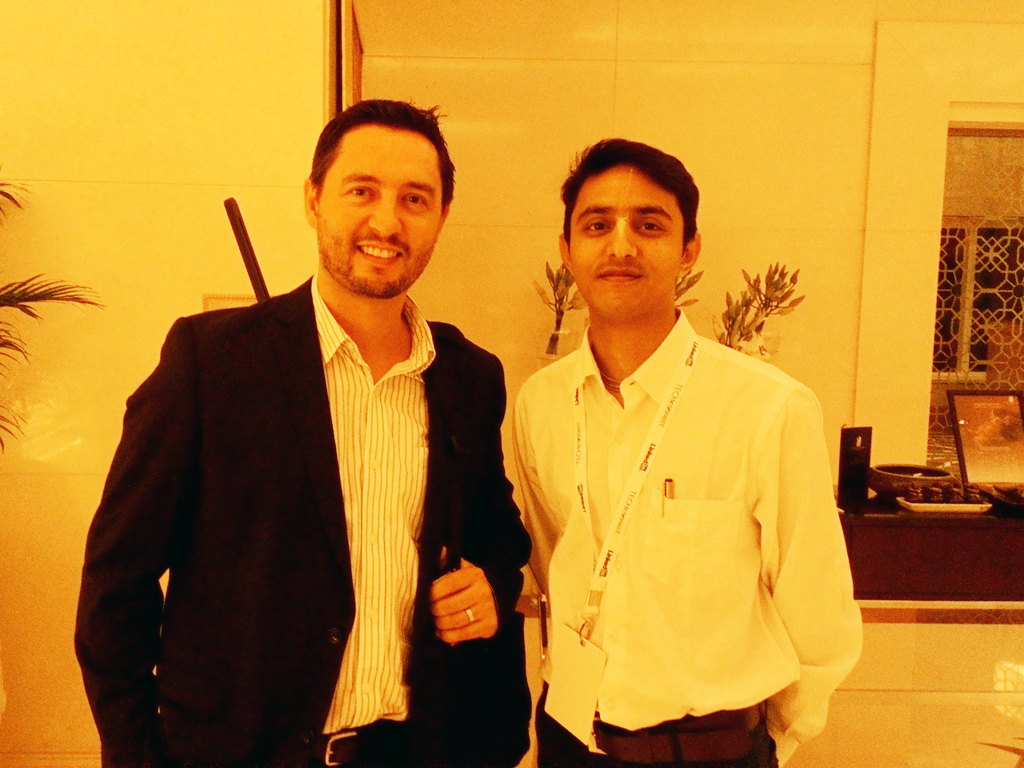 On September 22, 2015, Tirtha Yatra marked its first global presence at LinkedIn conference hosted in Bengaluru. In Photo: Agrani Krishna Dasa alias Aishwarya Kumar, Founder & CEO of Tirtha Yatra with Edward Bray, Head of Marketing, LinkedIn.
LinkedIn hosted Tech Connect2015 in Ritz Carlton, Bengaluru. This conference was conducted to inspire marketers with deep insights and thought-provoking viewpoints that will enhance how they engage with, market to and nurture prospective clients.
Tirtha Yatra was one among the 100+ companies chosen to be a part of this conference. It was great to get introduced to Entrepreneurs and marketers around the country. Tirtha Yatra was well received at the conference. We thank all of you to extend your support to us.
0