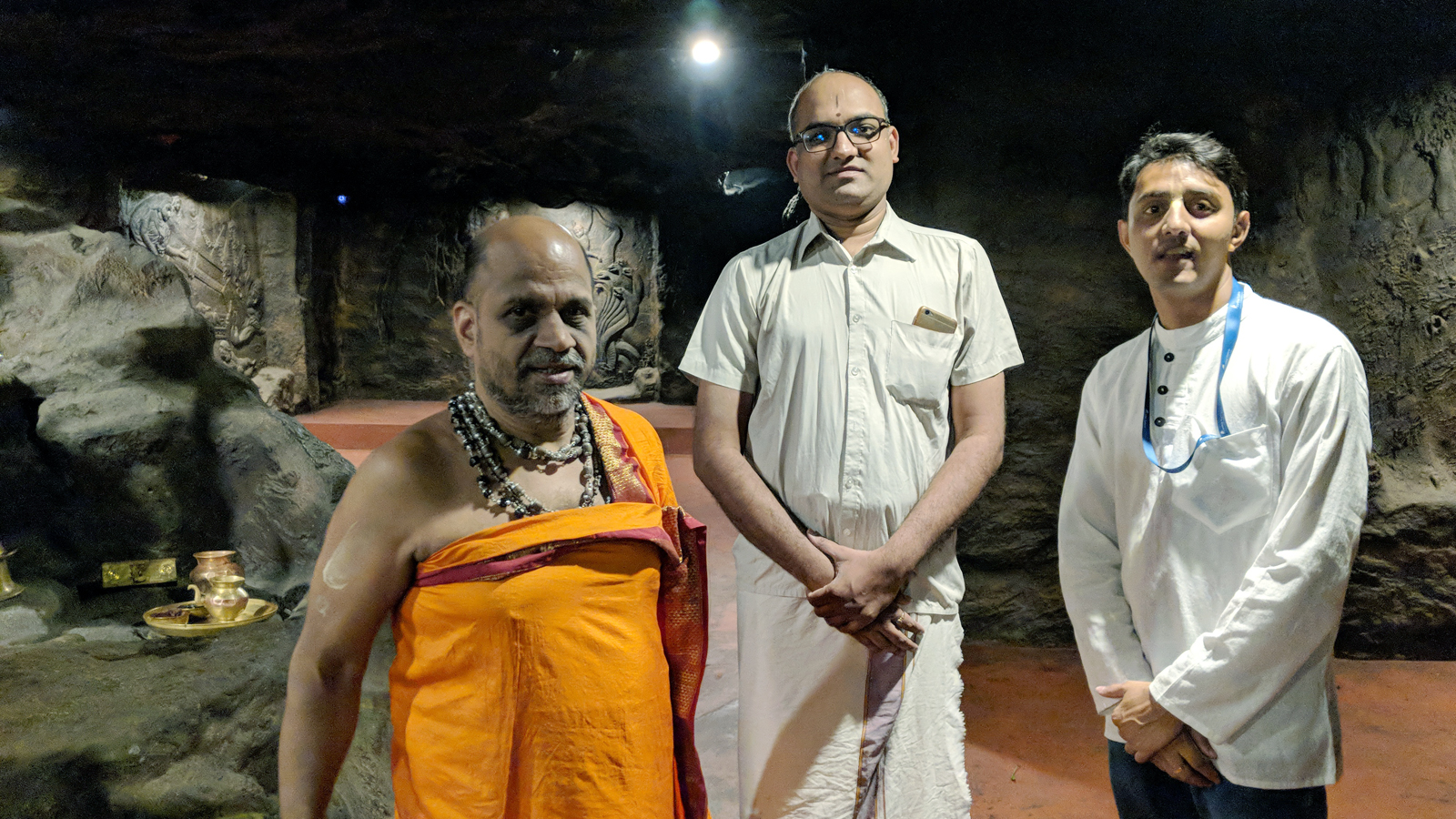 His Holiness Sri Sugunendra Tirtha Swamiji, the mathadipati of Sri Puttige Mutt blessed Sri Agrani Krishna Dasa, Founder-CEO, Tirtha Yatra on May 16, 2018.
Ahead of the beginning of the upcoming season of the Yatras in Tirtha Yatra and on the first day of the adhikamasa of 2018, His Holiness Sri Sugunendra Swamiji, who is the present pontiff of the Sri Puttige Mutt of Udupi blessed Sri Agrani Krishna Dasa, the Founder-CEO of Tirtha Yatra for the successful execution of the Yatras.
Swamiji also appreciated the efforts and the initiatives of Tirtha Yatra which is dedicated to serving the Yatris and provide them a spiritually uplifting experience, thus connecting the Yatris to God. During the meeting, Sri Agrani Krishna Dasa presented Swamiji with a beautiful and a transcendental Govardhana shila, from the Govardhana Hill in Vrindavana.
The Puttige Mutt is one among the ashta mutts of Udupi which were established by Srila Madhvacharya to administer the temple and the worship of Sri Krishna.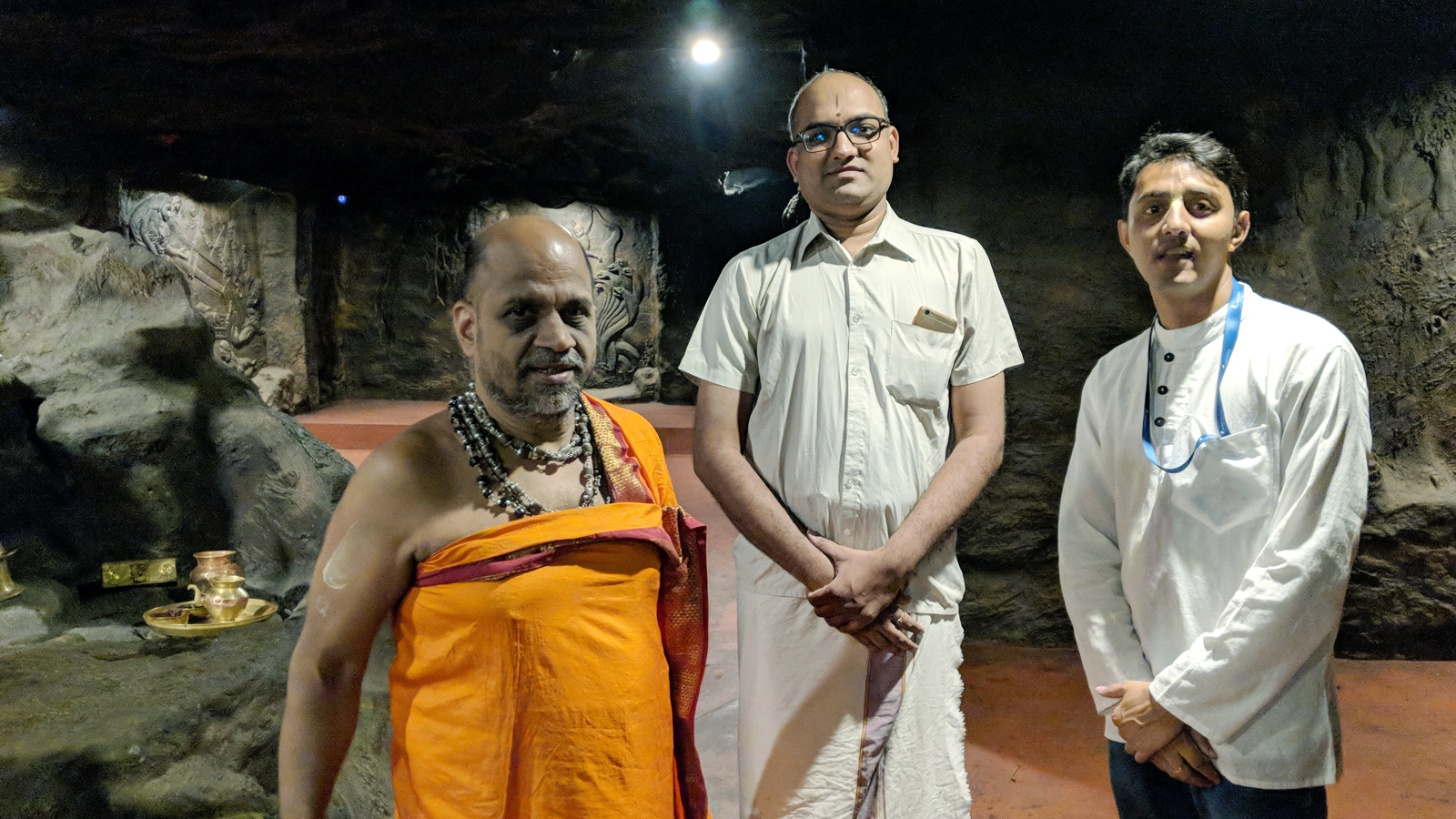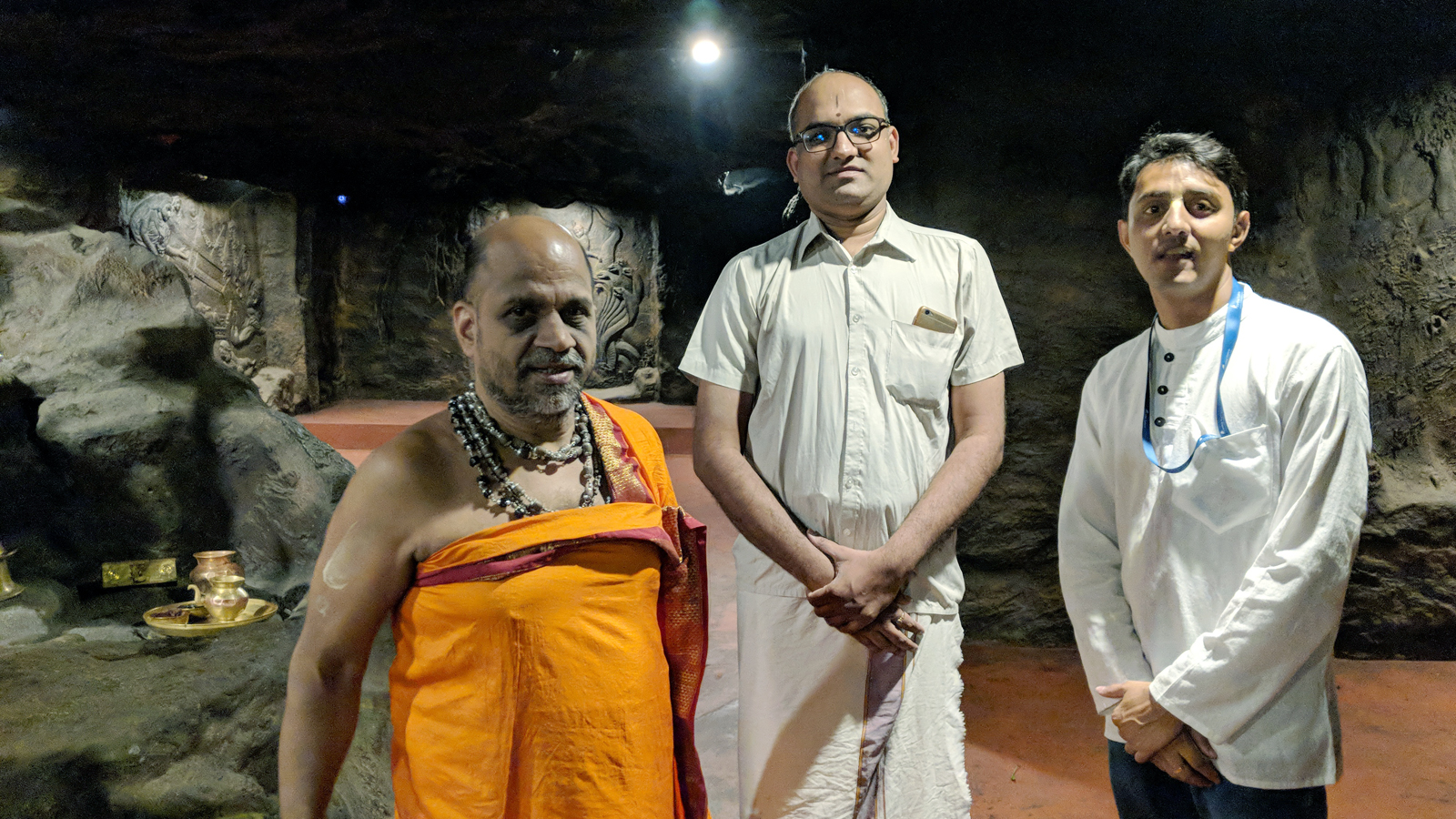 In photo (from left) His Holiness Sri Sri Sugunendra Tirtha Swamiji, Sri Raghavendra Acharya and Sri Agrani Krishna Dasa at Sri Puttige Mutt, Bengaluru
0