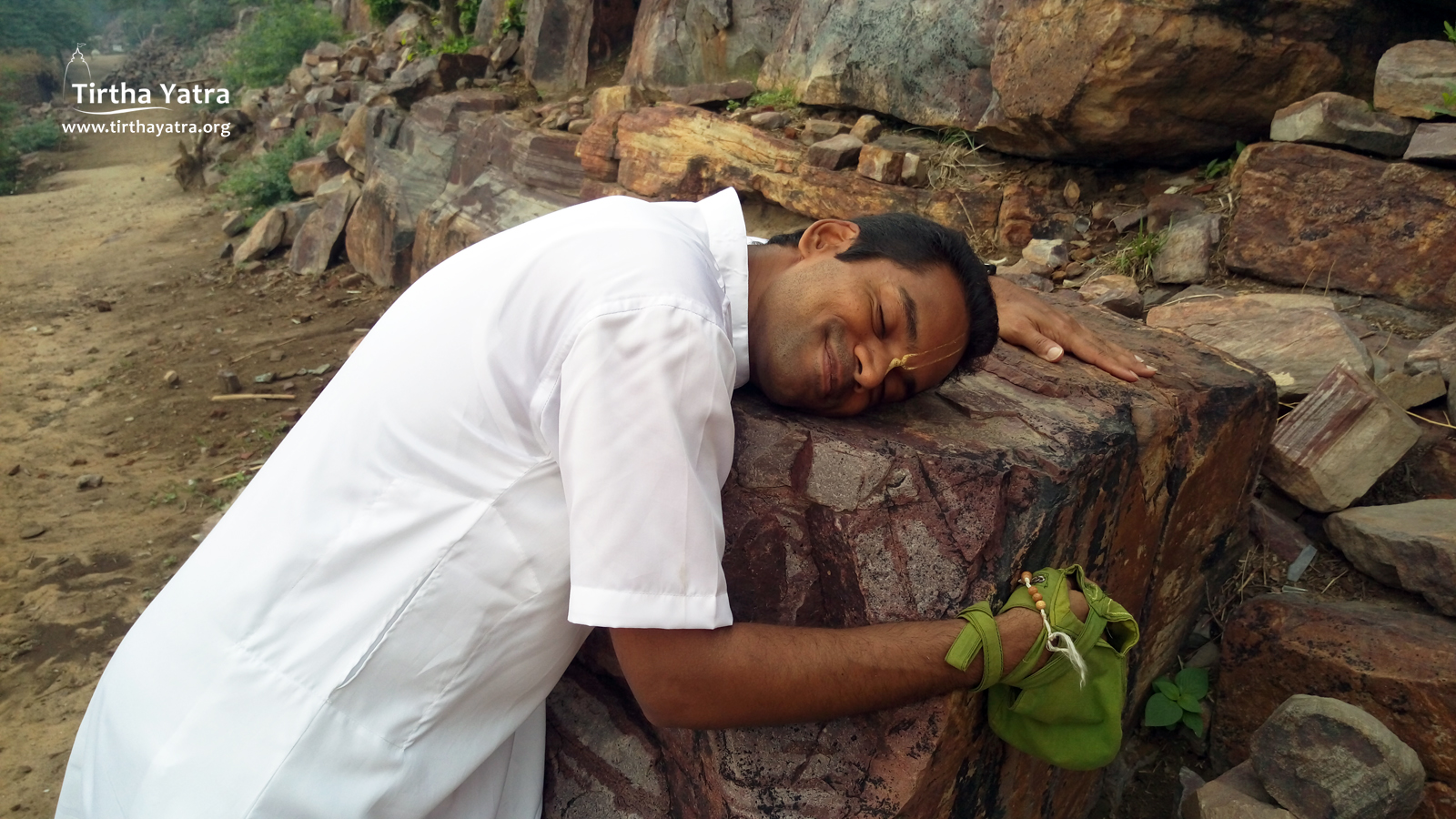 Devotees of Radha and Krishna love rainy season because by looking at the bluish blackish clouds, they remember the goal of their life, Lord Krishna. And when you are in Vrindavana, rainy season becomes more relishing after hearing the cooing of peacocks in response to the thundering sound of clouds.
With the onset of monsoon in India, the news channels aired the news of constant rains all over North Indian region, alerting everyone about the floods and situations alike. But, in Vrindavana this rain aroused the incessant showers of Srimati Radharani's mercy in the hearts of devotees attending the Jaipur-Vrindavana Yatra.
Tirtha Yatra organized a seven day pilgrimage for forty devotees from India Heritage Foundation, Sunnyvale, USA to Jaipur and Vrindavana. This Yatra began from Jaipur and concluded at Vrindavana. During the seven days, devotees were blessed with the darshan of ancient temples of Radha and Krishna in Jaipur, Karauli, Vrindavana, Gokul, Raval, Govardhana, Mathura, Nanda-gaon and Barsana.
The Yatra was themed around the culture of Rajasthan and Uttar Pradesh, centered on the pastimes of Lord Krishna. Right from shopping, the prasadam menu and the local transport, the yatris had a wonderful experience of a cultural gusto blended with spirituality.
The main highlight of this Yatra was the exotic prasadam menu which included a Maharaja Rajasthani Thali, a Rajbhog Bengali Thali in Shyamsundar temple, a Uttar Pradeshi Rajbhog Thali in Ladly Lal Barsana Temple, a Aloo Parathiya Thali in Vrinda-devi temple and a grand Chappan Bhog Thali in Karauli Madana Mohana Temple. During the Yatra, kirtans and bhajans were performed and immersive narrations of Radha and Krishna's pastimes captivated the minds of devotees. Throughout the Yatra, devotees experienced the showers of Srimati Radharani's mercy. Below are few glimpses of the Yatra.
If you are looking for organizing a customized Yatra for your temple, friends, relatives or a group, contact us at 09844700850.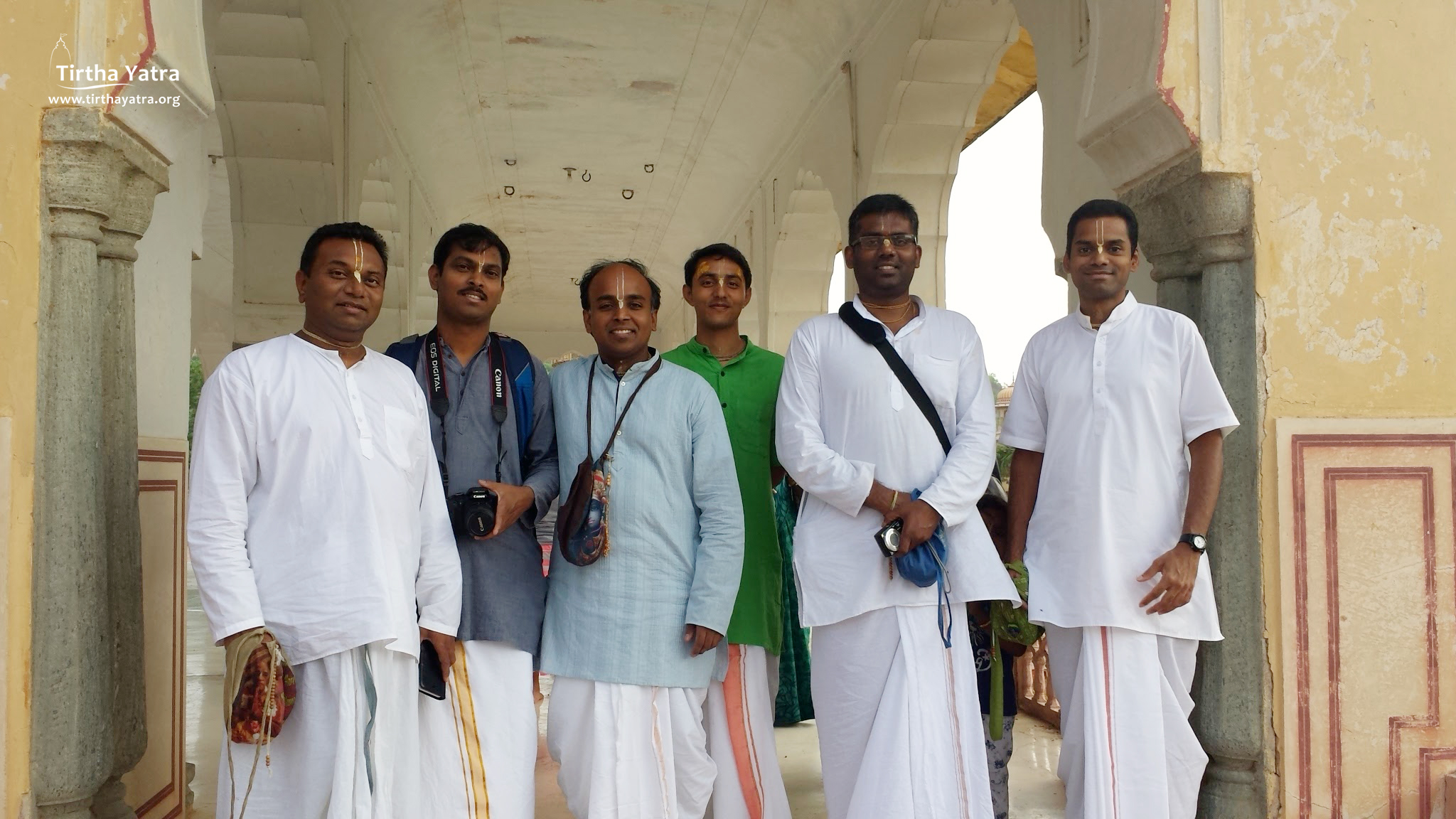 Group of devotees in Natwarlal Mandir, Jaipur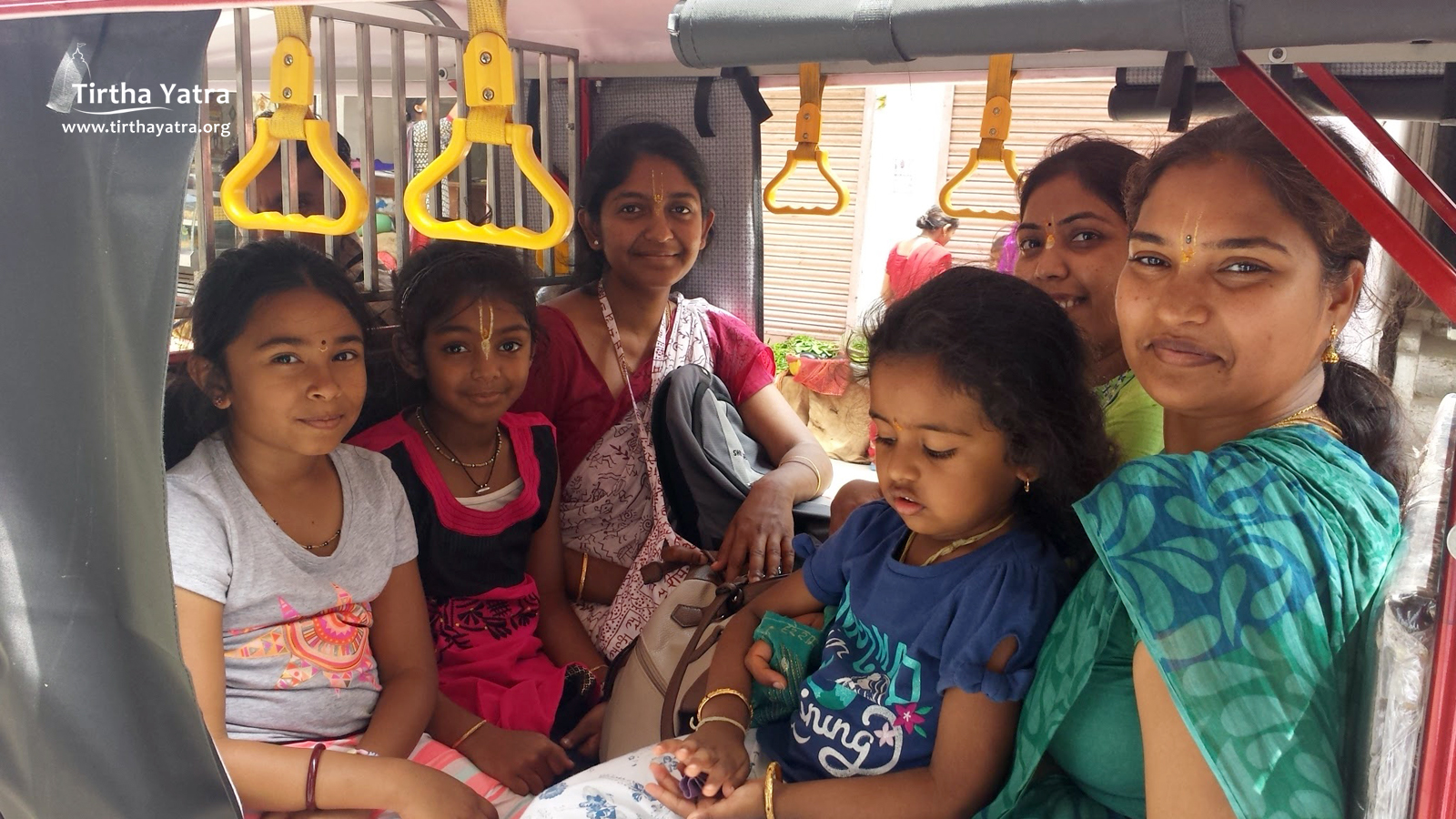 Experience Vrindavana air in the tamtam rickshaw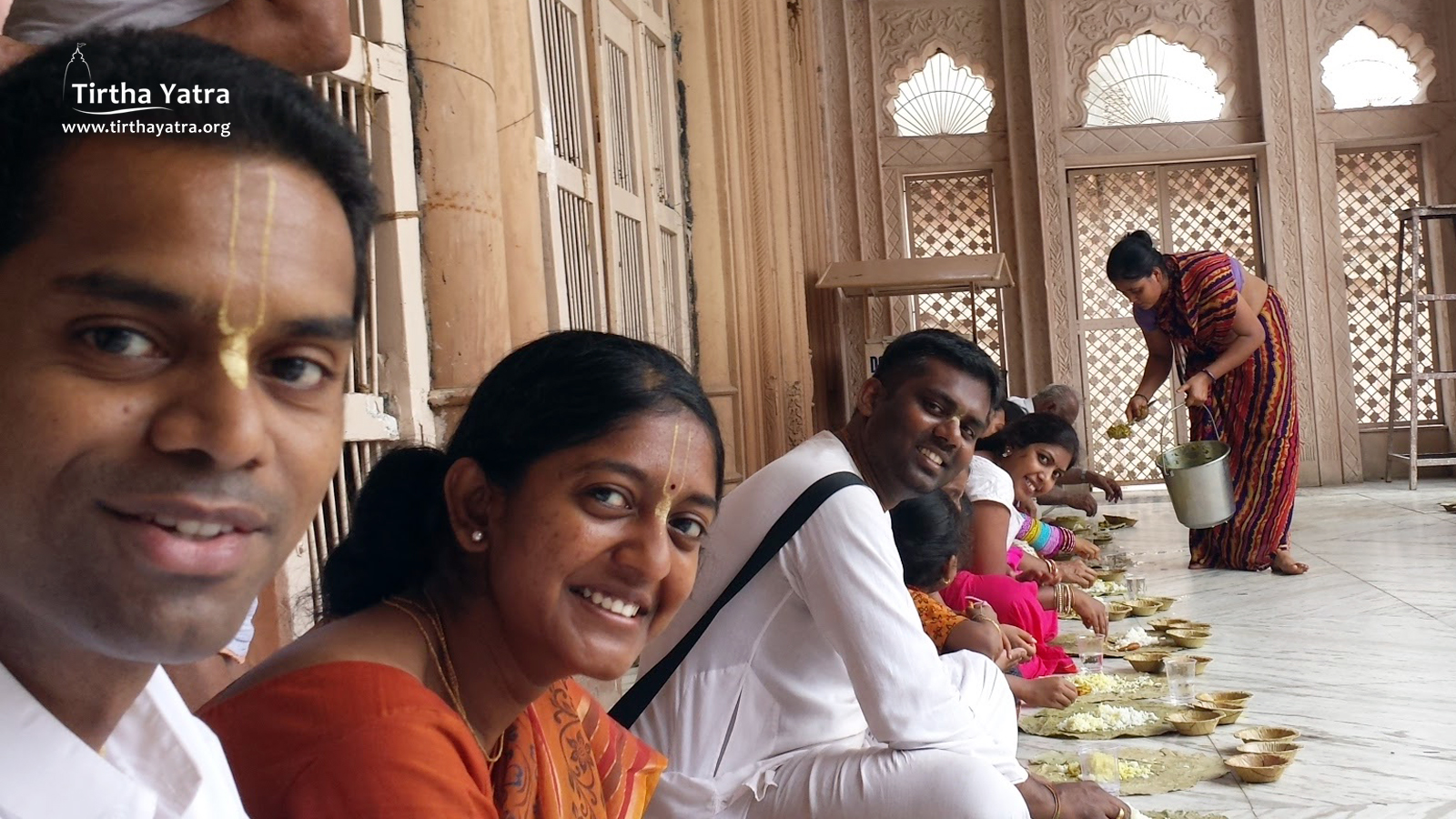 Relishing Rajbhog Bengali Thali in Shyamsundar temple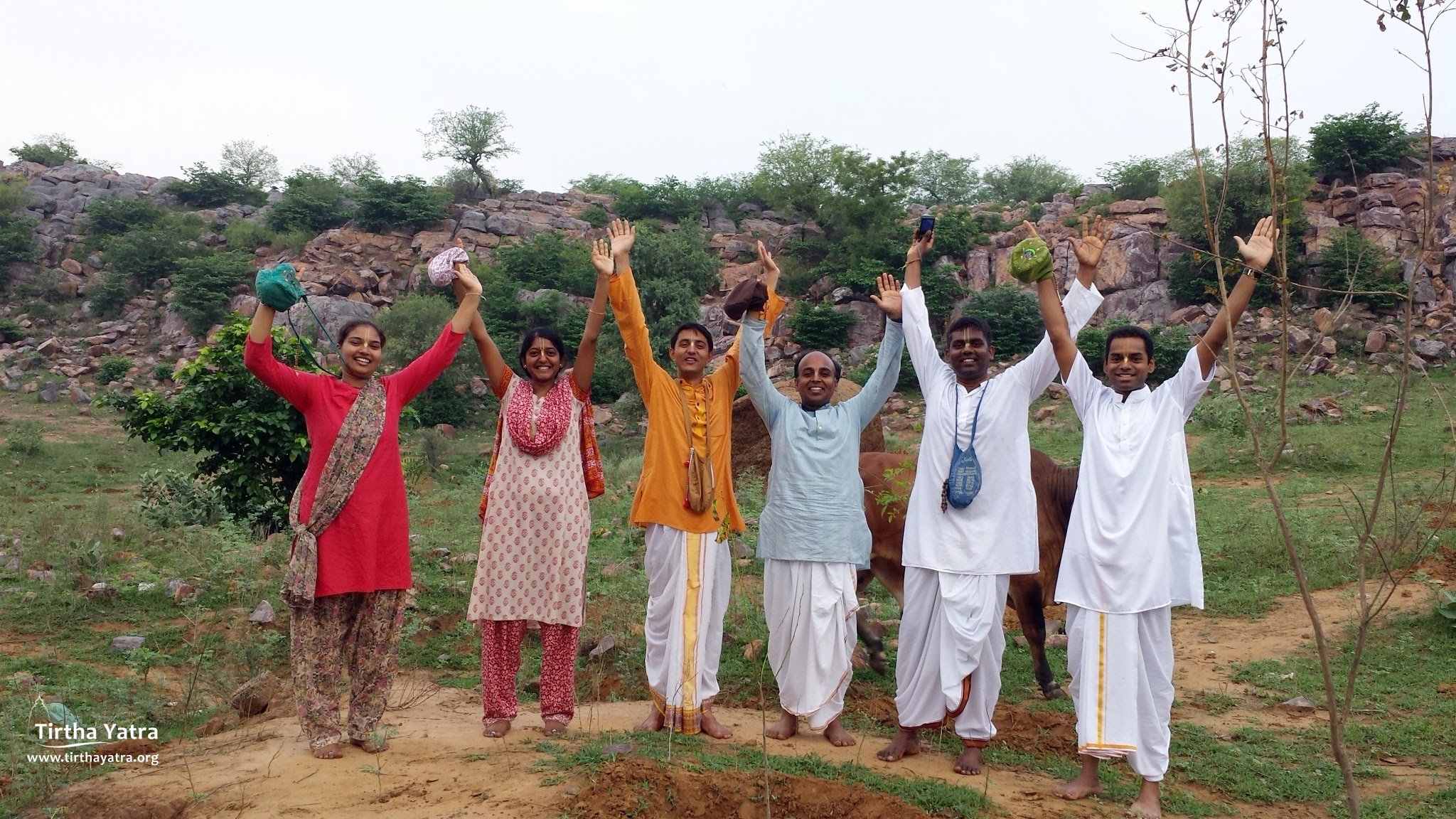 A loud Govardhan Ki Jai!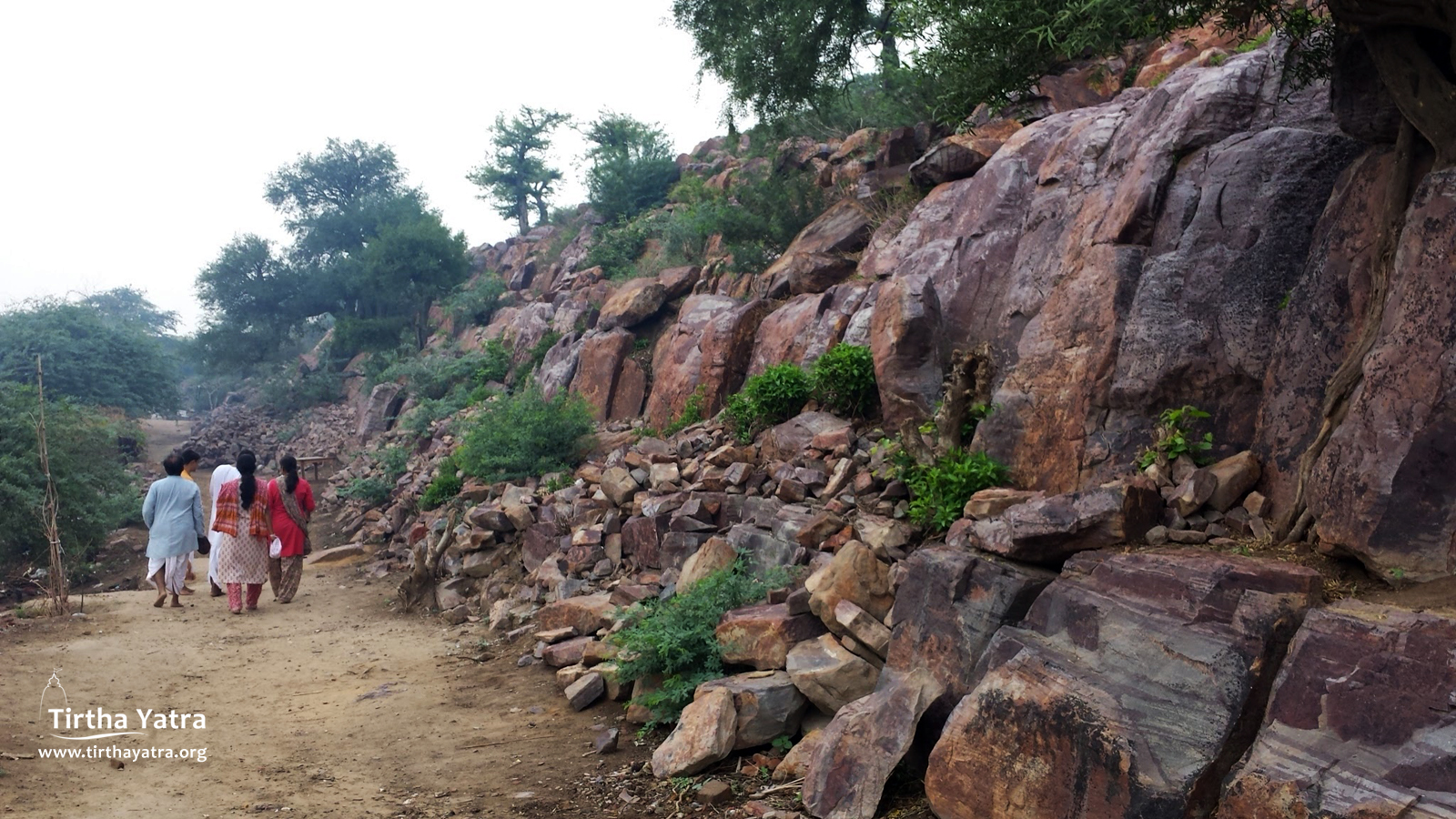 Experiencing the mercy of Govardhana Hill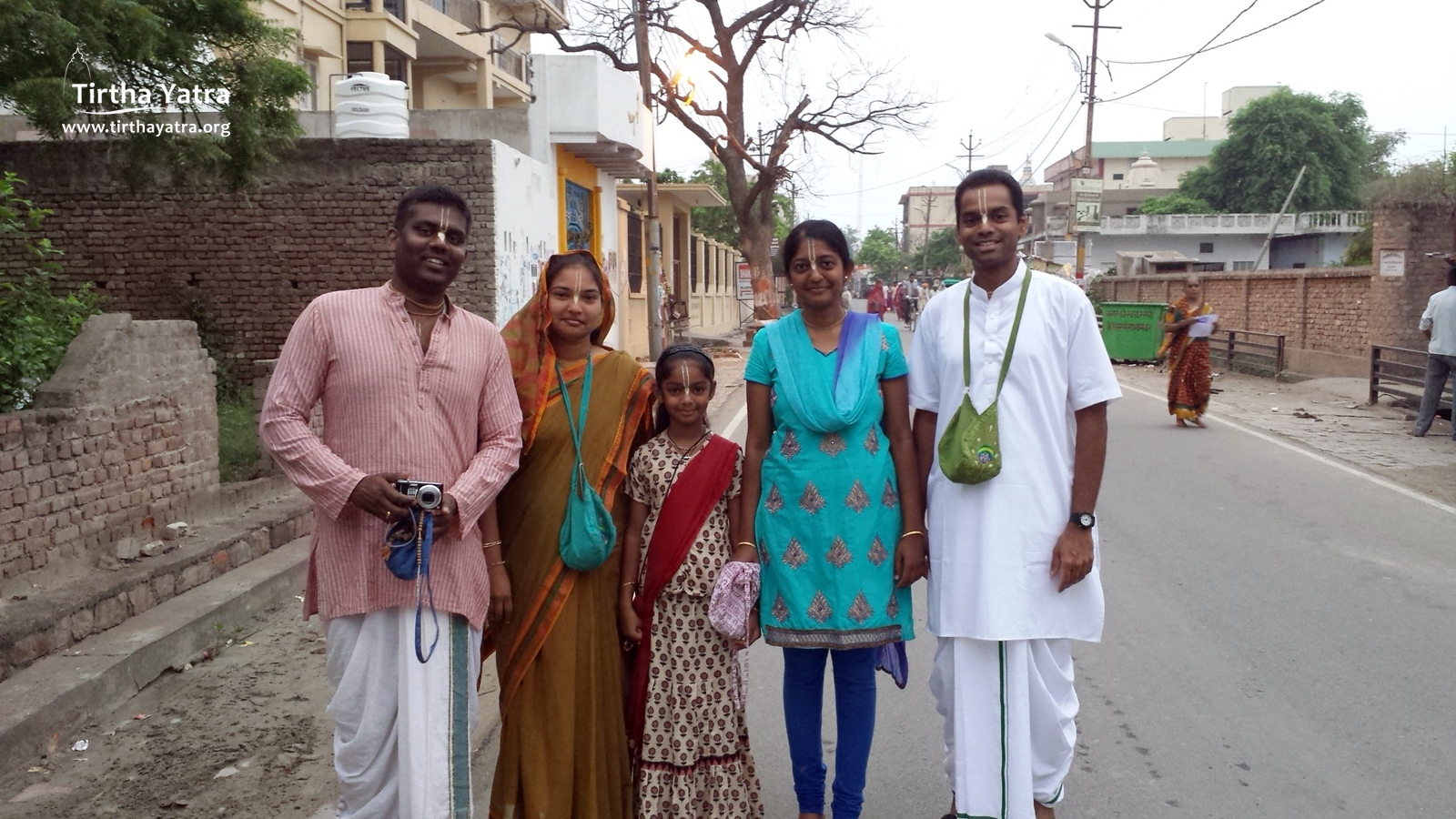 Meghana is the youngest devotee from IHF, USA to perform Vrindavana Parikrama by walk. Kudos to her determination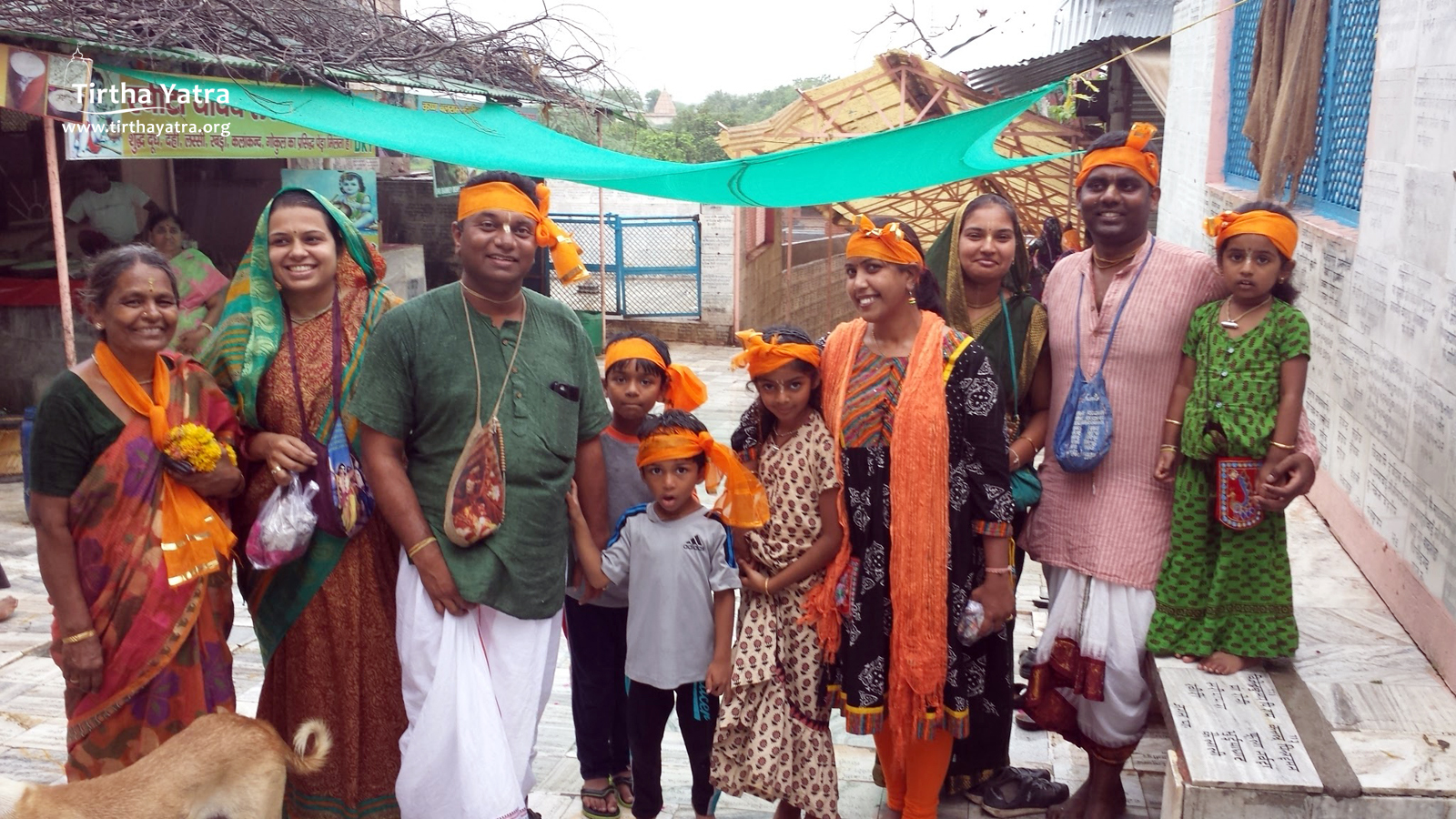 Friends of Lord Krishna in Gokul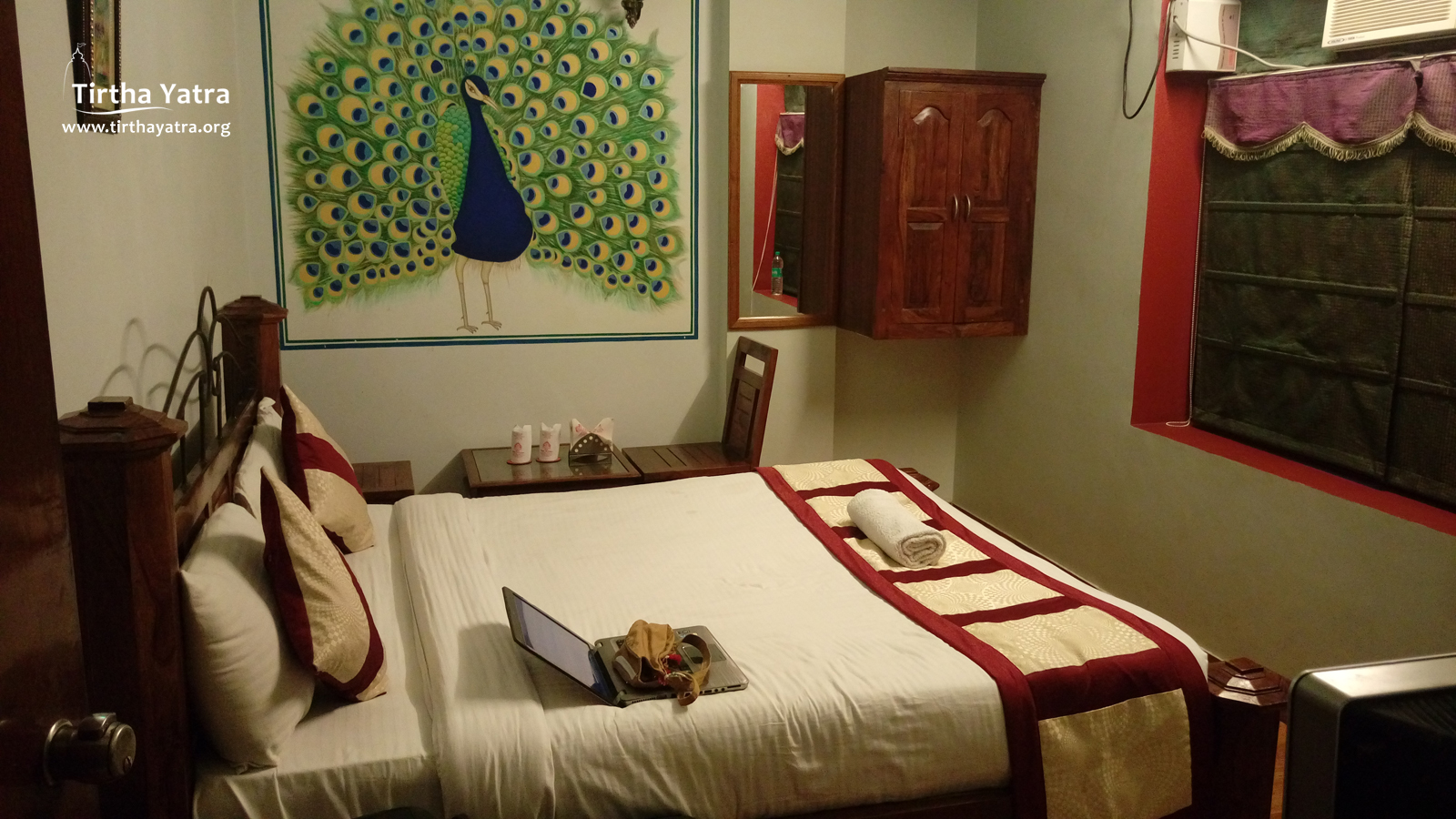 A heritage room at Jaipur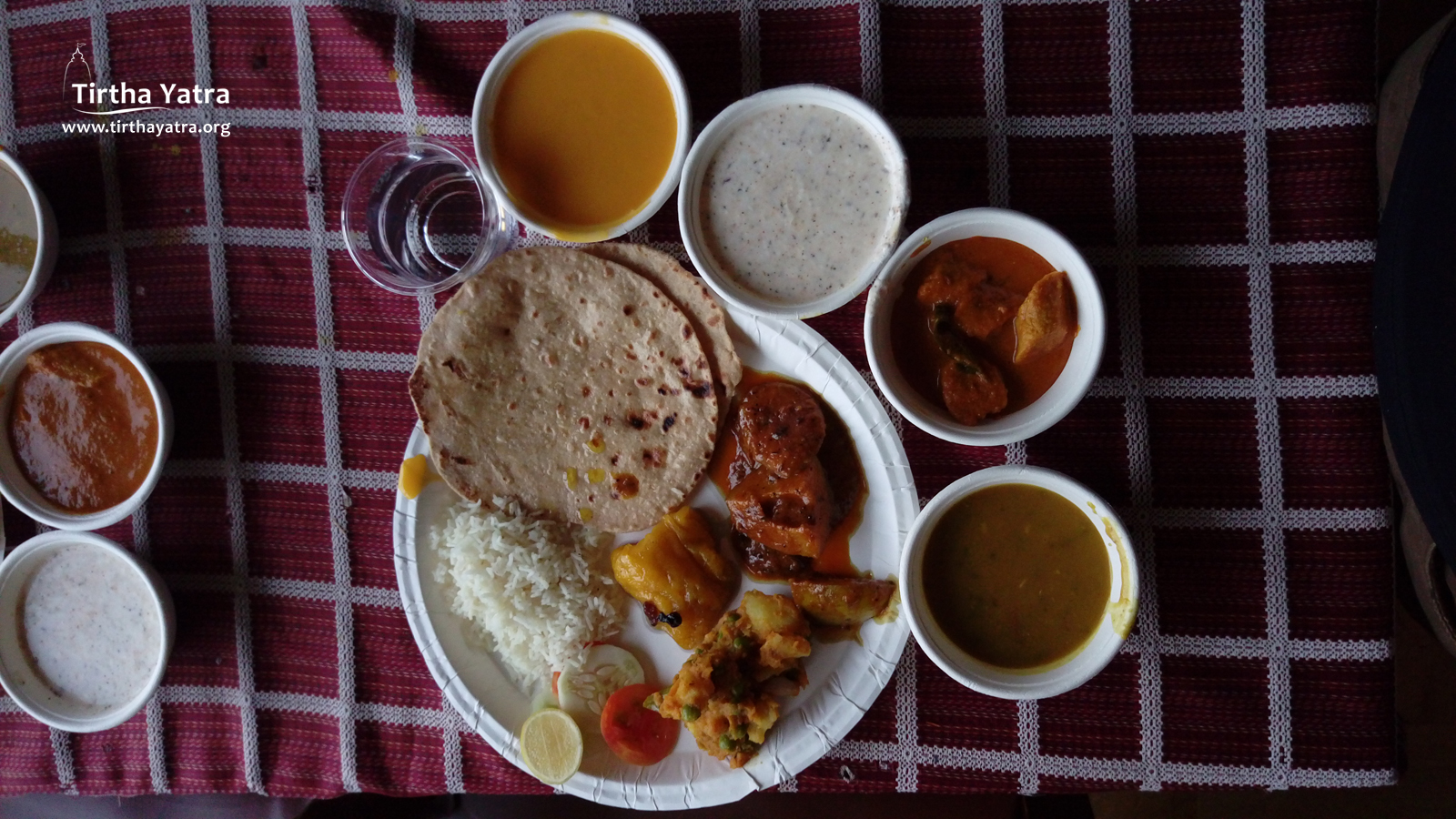 Maharaja Rajasthani Thali in Jaipur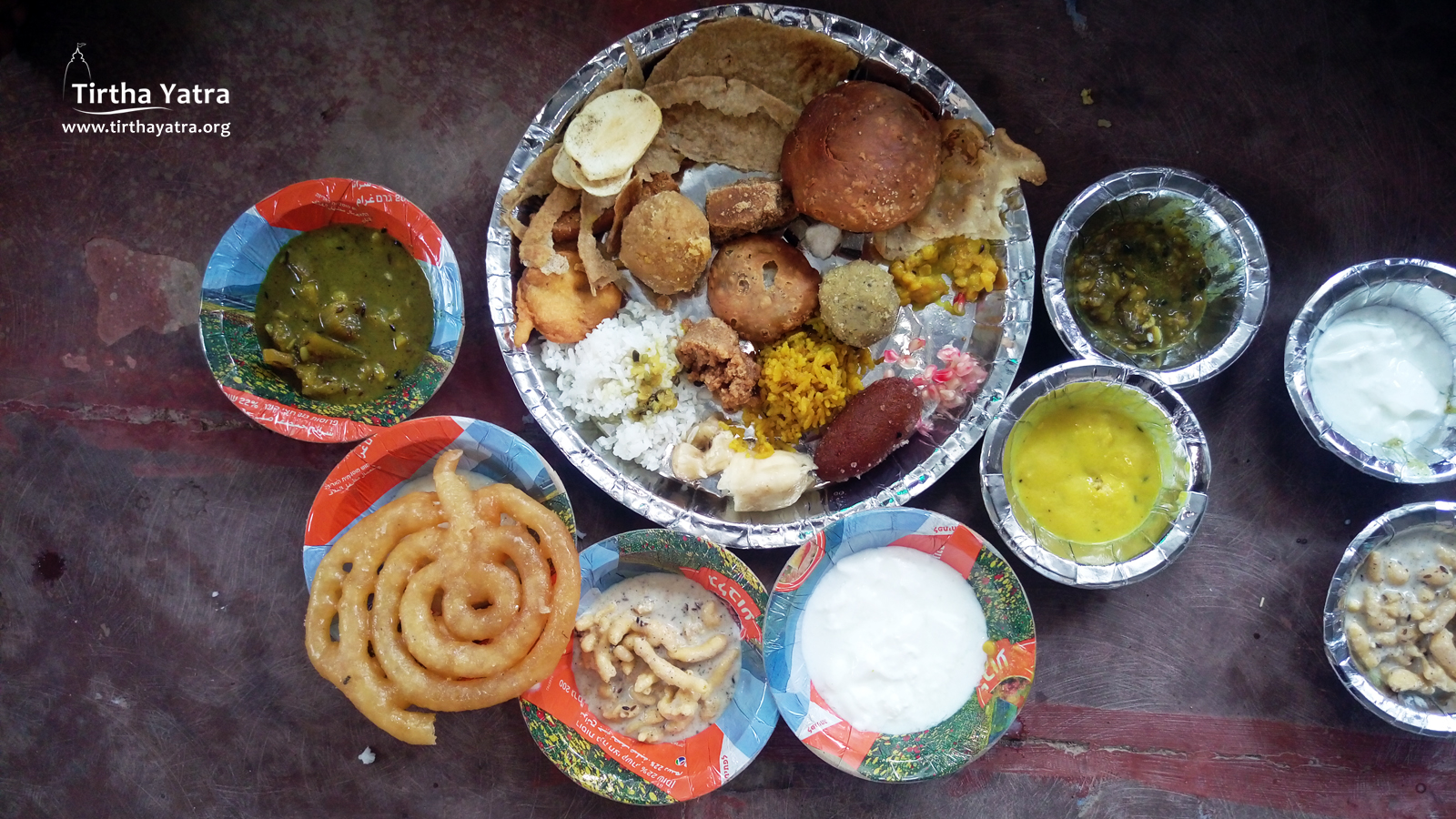 Chappan Bhog Thali in Karauli Madana Mohana Temple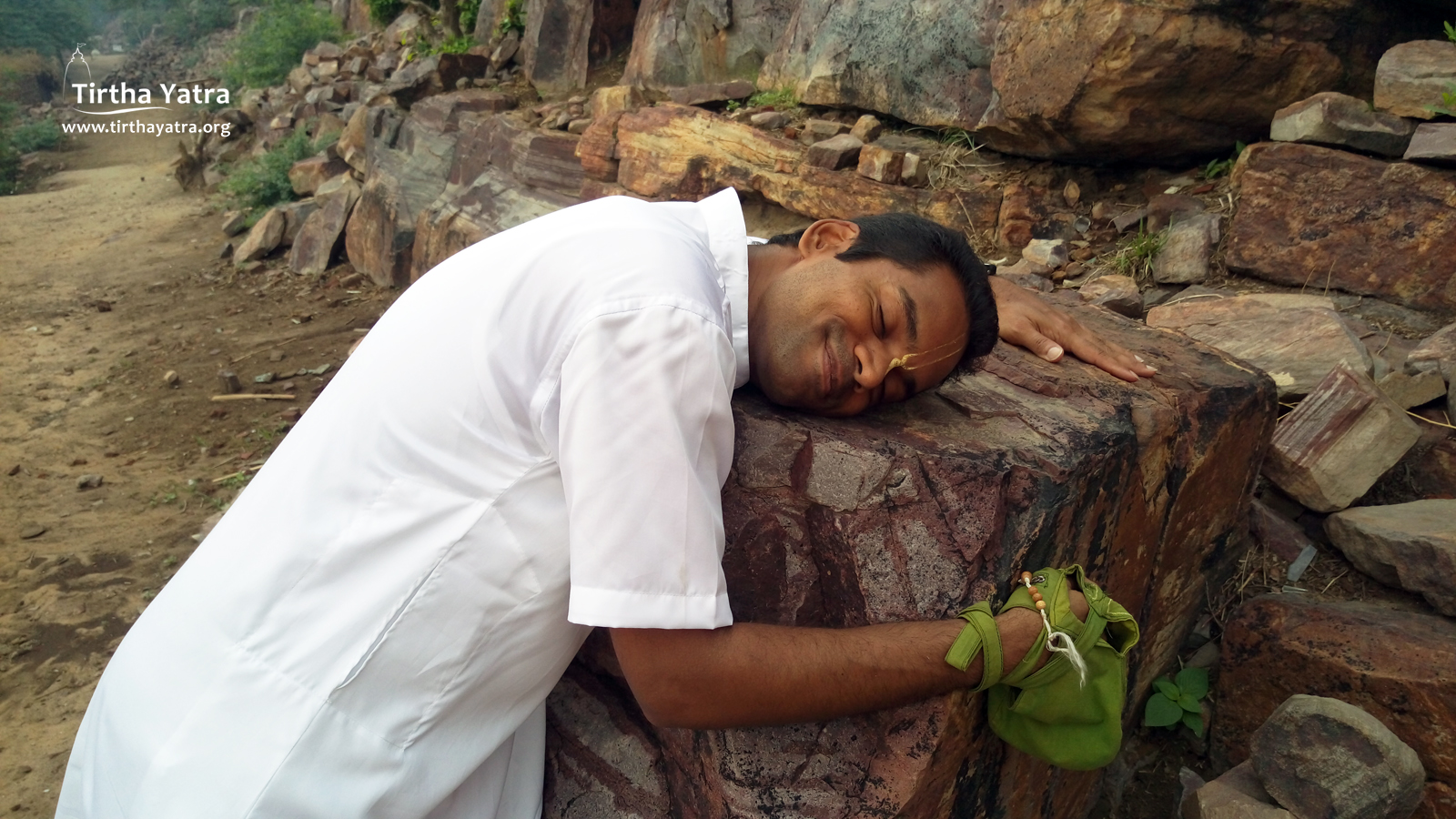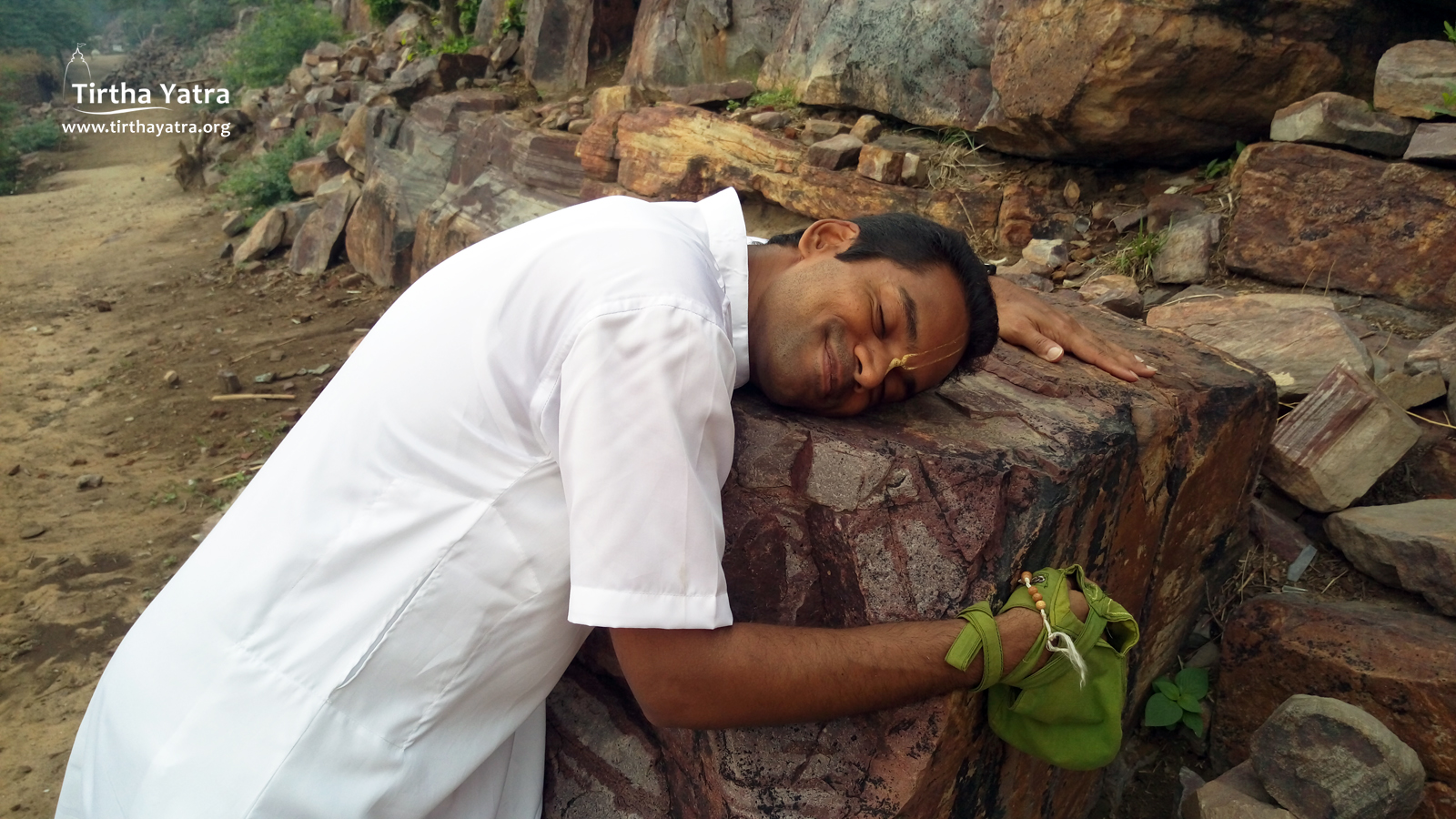 This happiness has no caption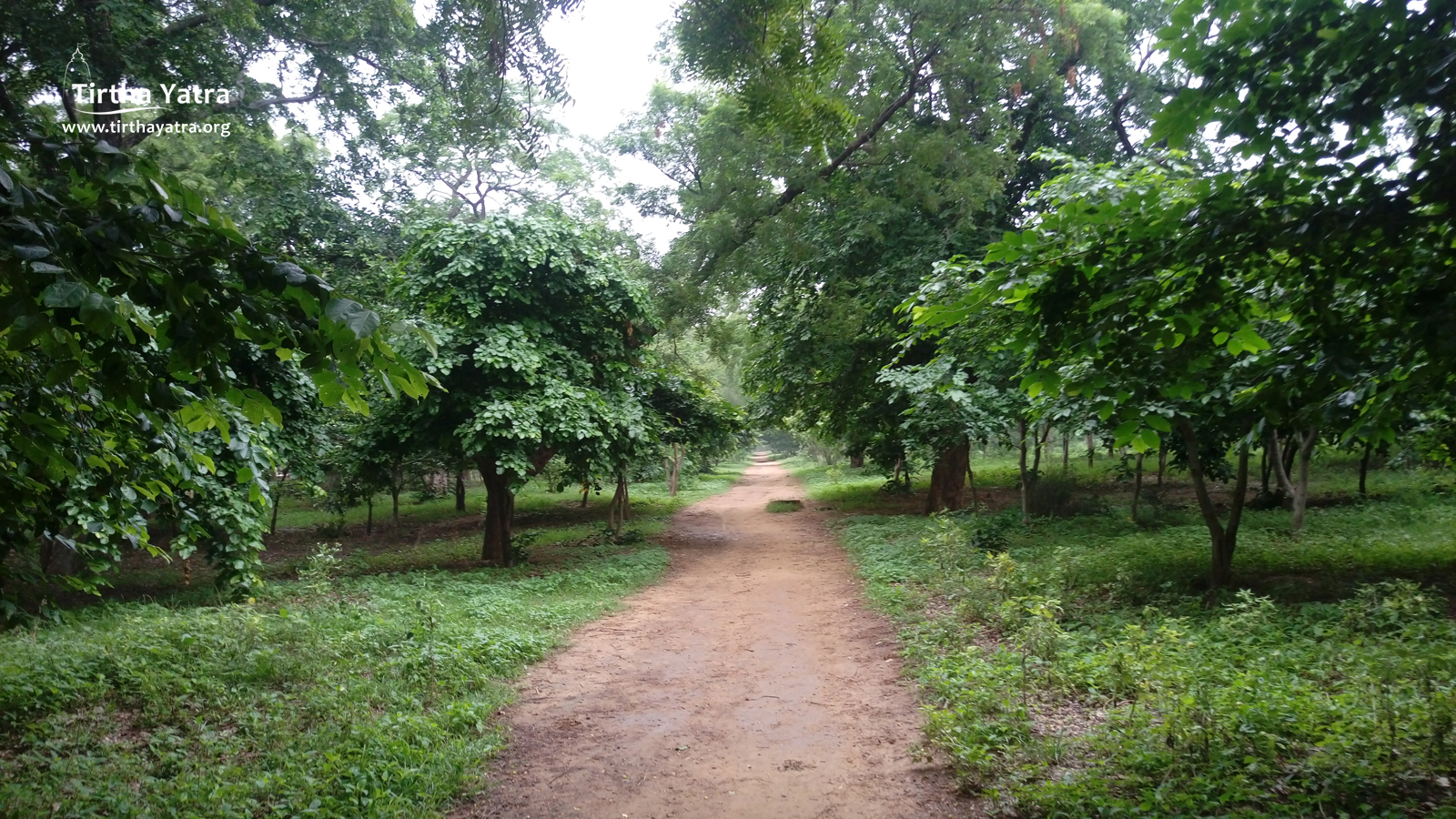 A serene and lush green pathway of Govardhana Parikrama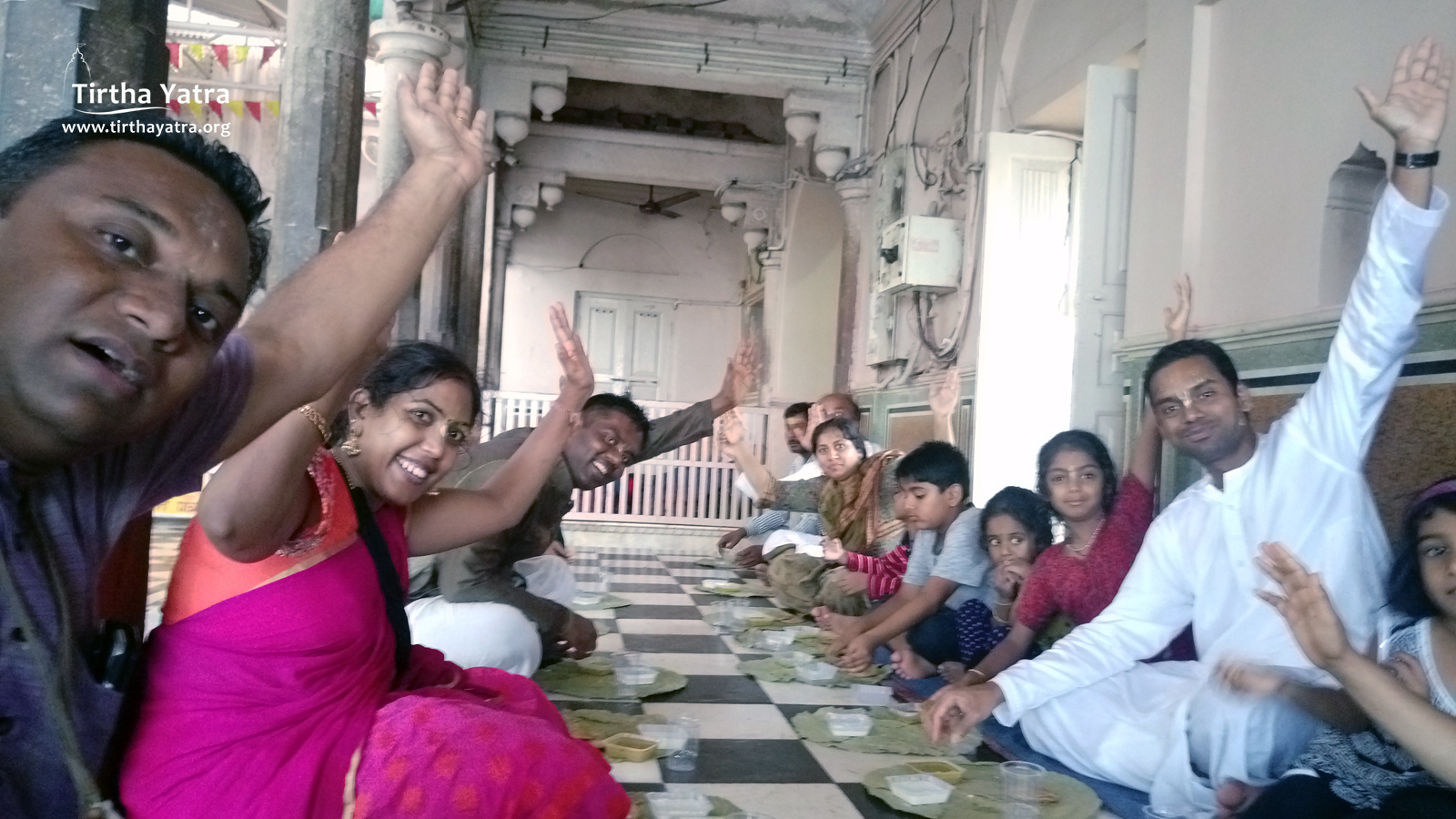 Relishing the Uttar Pradeshi Rajbhog Thali in Ladly Lal Barsana Temple
Picture Credits: Agrani Krishna Dasa, Sukhada Govinda Dasa
0