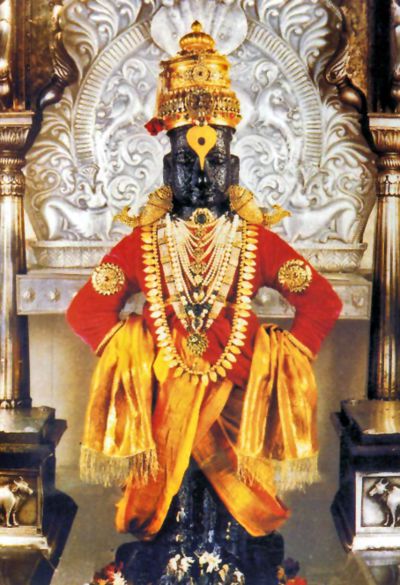 This pastime of Lord Vitthala of Pandharpur dates to over a 150 years. There was a person named Tulsiram Bhavasar, living in Faizpur. His wife was Najukbai. His profession was dyeing clothes. They lived a very simple life and were devoted to Lord Panduranga (Krishna). They had no complaints and whatever they saved was spent on charities. In due course they had a son whom they named Khushal. He was a natural devotee and right from childhood he liked to worship Krishna. He got married to Mitharabai.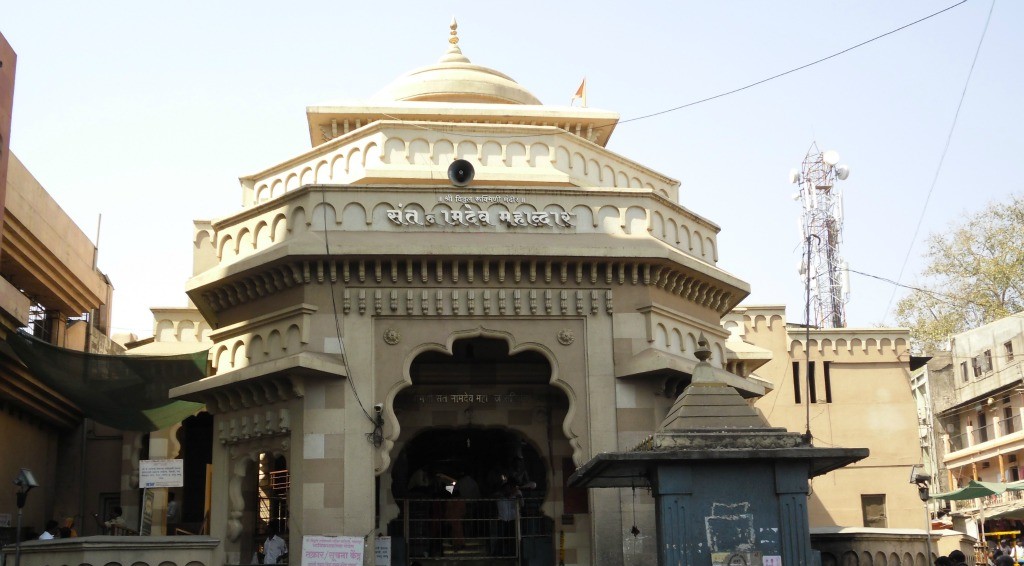 Pandharpur in Maharashtra is famous for the huge festival on Kartik Purnima. Hundreds and thousands of devotees gather there. They are all called Varkaris and this festival is called Vari. Khushalbaba also decided to visit Pandharpur to have darshan of Lord Vitthala. When he was going around the place he saw one Archa Vigraha (Deity form of Lord Vitthala). It was very beautifully made and very attractive. Khushalbaba instantly fell in love with the Deity and wanted to buy it. He asked for the price and after hearing the price, he realized that he was short of money. He pleaded with the shopkeeper to give him the Deity for the money he had but the shopkeeper did not budge. He felt very bad and started crying. He prayed to Krishna, "I must have done some great sin that I am not able to serve You. You are so merciful. Please give me Your mercy. Khushal Baba noticed that one gentleman saw the same Deity and he liked it so much that he bought it for double the price. Now Baba had lost all his hopes. He was totally focused on the Deity and forgot everything else.
At night, the gentleman who bought the Deity found a place in an inn and slept. He had wrapped the Deity in a costly cloth and kept him near his pillow. Khushal Baba also slept nearby chanting Krishna's holy names. Lord Vitthala knew that Khushal Baba was the one who was truly eligible to have His Deity form more than the person who bought it. The Lord always wants to serve His devotees and fulfill their devotional desires. Krishna decided to enact a pastime. At midnight, He went near Khushal Baba and said, "I am pleased with your devotion. See what I have brought for you." Khushal Baba opened his eyes and saw the Deity next to his bed. He went into ecstacy and started dancing and singing while holding the Deity. The man also got up and noticed that the Deity was missing. He looked around and saw Baba dancing and singing. He immediately acused Baba of stealing his Deity. Baba told him about the dream and quietly gave back the Deity.
Next night, the same thing happened and Baba gave the Deity back. Now, the man arranged for strict security and slept. Krishna came in his dream and said, "Khushal Baba is my great devotee. He loves me and I also love him. He was the one who wanted to buy my Deity but he did not have enough money. Go and handover the Deity to him or else you will have to suffer the consequences." The gentleman accepted the Lord's order. He was happy that the Lord gave him darshan at least in his dream. He handed over the Deity to Khushal Baba.
This pastime of Lord Vitthala inspires His devotees to date.
0